11 months ago | 196 views | 56 applications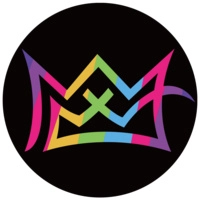 $52,000 TO $58,000 PER YEAR
About Company
Founded in 2018, X World Games ("XWG") aims to build the next-gen decentralized gaming metaverse. X World Games' vision is to build a diversified gaming ecosystem that connects traditional gamers with the blockchain world and invite more game developers into the crypto space by creating and providing the underlying blockchain framework. With its gaming innovation, crypto game - Dream Card, NFT Marketplace and DeFi Pool, X World Games now serves over 2 million registered gamers, and has quickly become the fastest-growing crypto gaming platform in the ecosystem. X World Games is headquartered in Singapore with a 100+ dynamic team located worldwide.
The position of Social Media Manager will be part of the XWG Global Marketing team and work closely with the operation team in Canada. The role will be heavily involved in social media engagement (Twitter-oriented) within the crypto community (Gaming/NFT/P2E), also assist with daily content creation, PR/marketing campaigns, and KOLs coordination.
Responsibilities:
Create content plans and strategies around followers, with clear KPIs centered around user growth, engagement, and retention, in collaboration with the internal team (design, public relations, marketing, and developers). Within tight timeframes, explain complicated ideas and themes in simple language, as well as provide material such as documentation, blogs, lengthy reads, tutorials, and more. To create and maintain a content database, a thorough understanding of "crypto-twitter" is important. To build relationships and drive our business pipeline, engage with the metaverse, NFT, and P2E communities, as well as gamers and creators. Requirements: Minimum of 1 - 3 years experience in social media management and building (mostly in Twitter) with a successful history of growth strategy implementation. In-depth knowledge of the crypto/blockchain/NFT/P2E space Familiar with online social networks such as Telegram, Discord, Twitter, Facebook, Medium, Instagram, LinkedIn, YouTube, and others. Passionate about learning the latest crypto trends in P2E, Web3, and Metaverse. Outstanding written communication abilities and fluency in English are required. Good to have: ACG-Lover (Animation, Comics, and Games) Graphic, visual design and video editing skills such as Figma, Final Cut and etc. Basic knowledge in game development and blockchain smart contracts. It's a plus if you can communicate in a second language at a native level, preferably Chinese. Benefits: Attractive and competitive salary & token package with your options. Work in a very dynamic environment and be part of an international team Flexible working hours and startup environment. Young & flat team structure. Working closely with the co-founding team. Take your role in the cutting-edge & disruptive innovation industry and seek the endless possibilities in the gaming Metaverse.