11 months ago | 102 views | 8 applications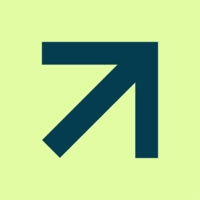 $48,000 TO $120,000 PER YEAR
About Company
Switcheo Labs is an experimental think tank that combines the brightest minds with a cutting-edge software development lab. We focus on nurturing ecosystems that are forming the foundation of a new, decentralized world - one that thrives even without trust. Our journey started in 2018. Since then we've bootstrapped multiple ecosystems: - Carbon (carbon.network) - Zilswap (zilswap.io) We've also supported various products that have been built on these protocols: - Demex (dem.exchange) - Carbonscan (scan.carbon.network) - Hydrogen (hydrogen.carbon.network)
Here at Switcheo, we think that bad UX is making cryptocurrency seem more complicated than it is. As the ideal candidate, you are sensitive to the end user's experience and have a good knowledge of interaction design. Join us in dreaming up a compelling user experience that will drive mass adoption of blockchain.
What you will do
Assist in crafting user flows, wireframes and mock-ups for our suite of products. Bring the user's voice into the product creation process by advocating for the human experience. Create highly impactful visuals and user-centric designs. Contribute to design development throughout the entire lifecycle, from initial explorations to final design deliverables. Develop and conceptualise a comprehensive UI/UX design strategy for the various products according to Switcheo's brand book. Work closely with the Design, Marketing and Engineering teams to ensure the creation and delivery of tailored experiences for the digital user. What you will need
Proficiency in Figma, Adobe Illustrator and Adobe Photoshop. In-depth knowledge of UX processes and usability design principles. Proven knowledge and experience of UI/UX Design. Some experience with design thinking methodologies. Some experience with creating animations.
What we offer
Competitive pay on par with top companies Best-in-class bonuses and employee benefits Yearly appraisals with regular salary revisions Exciting work with opportunities for exploration and innovation A dynamic and open culture with fortnightly retrospective sessions and quarterly check-ins. A innovative environment where you can make a real impact in the world you help shape. A well-stocked pantry filled with healthy snacks and an exciting selection of craft beers. A pet-friendly workspace. What to send our way
A portfolio that demonstrates design thinking and showcases your best UI/UX case studies. Feel free to include your school work and passion projects.