11 months ago | 99 views | 8 applications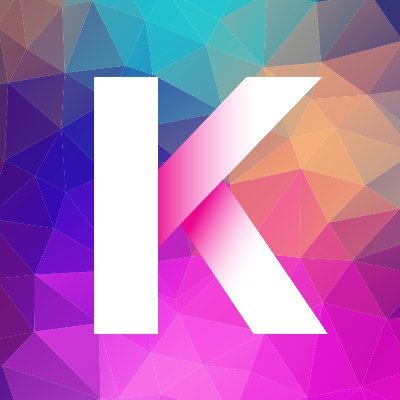 New Jersey, Pennsylvania, Remote, San Francisco
$120,000 TO $200,000 PER YEAR
About Company
Kadena is the industry's only scalable layer 1 Proof of Work (PoW) blockchain. The principal feature that drives Kadena is scalability, which enables Kadena to deliver infrastructure-grade performance for any blockchain project. Along with our own smart contract language Pact, Kadena's platform provides the world the tools and environment to turn ideas and ambitions into reality. Founded by Stuart Popejoy and William Martino who created JP Morgan's first blockchain and led the SEC's Crypto Committee, Kadena aims to allow for true blockchain mass adoption.
The Director of NFT's main goal is to take responsibility for the Marmalade product and the overall growth of Kadena's NFT ecosystem. Marmalade is Kadena's NFT tooling platform and developer infrastructure that will power the next generation of blockchain-based projects and initiatives ready for mainstream adoption. The candidate will set strategic business priorities for Marmalade that will help ultimately propel Kadena and its ecosystem to leaders in the crypto space.
The candidate is expected to learn existing Kadena processes and company culture, and to bring forward such values to the ecosystem as a whole.
The Kadena ecosystem will grow rapidly and dynamically in the coming years, so the candidate must be comfortable and capable in quickly capitalizing on arising opportunities and ready to take on roles and responsibilities best suited to maximize ecosystem growth. We will be looking for a candidate with a strong entrepreneurial spirit and a character that is welcoming of new challenges that will arise in a fast-paced and high-growth industry.
RESPONSIBILITIES
Define, implement, and own the overall strategy for Marmalade development, including acquiring, engaging, and retaining NFT communities Lead the launch of Marmalade and other NFT initiatives in response to market opportunities Evaluate and formulate business, technical, and resource requirements for projects and partners Enable effective cross-team collaboration Manage development, creative work, marketing, and external communication (Discord, Twitter, blogs, etc.) Continuously grow and manage the user base and partnerships for Marmalade Build and maintain strong relationships with top tier NFT creators Engage with community groups, influencers, and artists Lead potential fundraising and business development activities Vet and manage NFT-based projects supported by Kadena's $100M grants program Prepare regular status reports on the projects, revenue, expenditure, and business metrics for stakeholders Oversee Marmalade within the broader roadmap of company innovation REQUIREMENTS
4+ years of experience in managing digital projects, owning the product development cycle 4+ years of experience in interacting and establishing relationships with top tier creators (individuals, creators, brands/influencers) Proven experience in defining and delivering on a product roadmap Experience scaling products through constant learning and experimentation in a fast-paced, rapidly changing industry Experience within the crypto space, DeFi and NFTs Proven ability to build and manage a large online global community and audience Proficiency in conducting market research and generating insights Highly flexible and adaptable to meet the evolving needs of a high-growth, fast-paced ecosystem BENEFITS
Competitive salary Fully paid medical, vision, and dental insurance for full-time employees Flexible savings accounts Company coin options Flexible vacation time (and a culture of taking time off) Remote company Home office setup stipend Kadena requires all employees to be fully vaccinated against COVID-19 as a condition of employment. Kadena considers requests for reasonable accommodations for medical or religious reasons pursuant to applicable law.