12 months ago | 69 views | 9 applications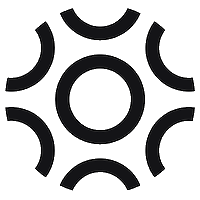 $200,000 TO $260,000 PER YEAR
About Company
Braintrust is the first decentralized Web3 talent network that connects skilled, vetted knowledge workers with the world's leading companies. The community that relies on Braintrust to find work are the same people who own and build it, ensuring the network always serves the needs of its users, instead of a centrally-controlled corporation. And because the community of knowledge workers and contributors earns ownership and control of Braintrust through its native BTRST token for their contributions to the network and its growth, new Talent and jobs have participated in the network at record speeds. Braintrust has over 700,000+ community members, with knowledge workers and project contributors across the world. Braintrust is trusted by hundreds of Fortune 1000 global enterprises including Nestlé, Porsche, Atlassian, Goldman Sachs, and Nike.
Job Description
JOB TYPE: Freelance, Contract Position - No agencies (See notes below)
LOCATION: Remote (TimeZone: )
HOURLY RANGE: Our client is looking to pay $100 - $130 USD / HR
ESTIMATED DURATION: 40Hrs/Week
Requirements
How you will make an impact:
Help tell the story of, and advocate for, the quality of exceptional user experiences across business units Exercise your expertise in UX design to deliver consistent and cohesive design standards across multiple projects Consider existing insights, technical and business constraints, business needs, and specific platform demands to produce data-informed design solutions Mentor and help direct junior designers, coaching through reviews and feedback, and supporting their UX growth Raise the capacity, skills, and quality of user-centered design at Pacific Life Collaborate with cross-functional teams to design and implement innovative solutions for the product direction, visuals, and experience Execute all visual and interaction design stages from concept to engineering build Conceptualize original ideas and bring simplicity and user friendliness to complex design roadblocks Create prototypes, wireframes, storyboards, user flows, process flows, and site maps to effectively communicate interaction and design ideas Present and defend designs and key milestone deliverables to peers and stakeholders Contribute and support the Pacific Life Design System Be a change agent within our organization The experience you will bring:
3+ years of UX design work Leading and motivating teams Demonstrable UX design skills Solid experience in creating functional prototypes, wireframes, storyboards, user flows, process flows, and site maps Proficiency in Figma including building components using auto-layout and variants Excellent visual design skills with sensitivity to user-system interaction Up to date with the latest UX trends, techniques, and technologies Excellent organizational and analytical skills with strong technical understanding Experience with Agile methodology and data-informed product development Exceptional communication and presentation skills What will make you stand out:
You are a player/coach and servant leader with practical UX design chops You are hungry to learn and evolve things, from leadership to design craft You are familiar and comfortable with design systems You are a storyteller, able to clearly present ideas and inspire action You possess deep empathy and understand the user's perspective Ability to speak fluently to business people, partners, and developers Capable of influencing decision-making at all levels within the organization Diplomatic skills who can influence cross-functional teams without wielding formal authority You have a strong curiosity to experiment and learn new things
ABOUT THE HIRING PROCESS:
Qualified candidates will be invited to do a screening interview with the Braintrust staff. We will answer your questions about the project, and our platform. If we determine it is the right fit for both parties, we'll invite you to join the platform and create a profile to apply directly for this project.
C2C Candidates: This role is not available to C2C candidates working with an agency. But if you are a professional contractor who has created an LLC/corp around your consulting practice, this is well aligned with Braintrust and we'd welcome your application.
Braintrust values the multitude of talents and perspectives that a diverse workforce brings. All qualified applicants will receive consideration for employment without regard to race, national origin, religion, age, color, sex, sexual orientation, gender identity, disability, or protected veteran status.