12 months ago | 41 views | Be the first one to apply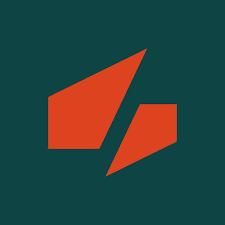 Poland, Bulgaria, Croatia, Remote, Serbia
$50,000 TO $100,000 PER YEAR
About Company
New generation of blockchain architects for building a new borderless, transparent, and democratic world.
Site Reliability Engineer responsibilities include:
Working on-call shift to prevent incidents from ever happening Running our infrastructure with Chef, Ansible, Terraform, GitLab CI/CD, and Kubernetes Building monitoring that alerts on symptoms rather than on outages Job brief
We are looking for a Site Reliability Engineer to join our team remotely and develop software systems and automated solutions for operational aspects in an organization.
Site Reliability Engineer responsibilities include monitoring, planning and executing tests for computer systems and building alerts for various operational issues that computer systems can experience. Ultimately, your work will be to ensure our organization can continue to deliver products and services in our computer system environment.
Responsibilities
Administer production jobs Understand debugging info "Drain" traffic away from a cluster Roll back a bad software push Block or rate-limiting unwanted traffic Bring up additional serving capacity Use the monitoring systems (for alerting and dashboards) Maintain blockchain nodes Follow validator community and network discussions Requirements and skills
Proven work experience as a Site Reliability Engineer or similar role' Knowledge of cloud native infrastructure technology (Terraform, Cloudformation, Ansible, Docker) Expertises with Linux server environments Knowledge of blockchain software clients and JSON-RPC API's Understanding of blockchain consensus mechanics (PoS, slashing) Experience with monitoring infrastructure namely Prometheus, Grafana, Elasticsearch and Kibana is desired Ability to work within an environment of continuous integration and deployment Familiar with Git and CI/CD pipelines Ability to work independently debugging problems across the full stack Experience working within a micro service environment Experience operating large scale infrastructure Experience with cryptographic key management Collaborate and communicate asynchronously Document all the things so you don't need to learn the same thing twice Have an enthusiastic, go-for-it attitude Relevant training and/or certifications as a Site Reliability Engineer Past experience working with blockchain node infrastructure Enthusiasm to work in the blockchain industry and passionate for decentralized applications