4 months ago | 48 views | 4 applications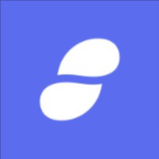 $90,000 TO $119,998 PER YEAR
About Company
Status is building the tools and infrastructure for the advancement of a secure, private, and open web3. As a product, Status is an open-source, Ethereum-based app that gives users the power to chat, transact, and access a revolutionary world of DApps on the decentralized web. With the high-level goals of preserving the right to privacy, mitigating the risk of censorship, and promoting economic trade in a transparent, open manner, Status is building a community where anyone is welcome to join and contribute. As an organization, Status seeks to push the web3 ecosystem forward through research, creation of developer tools, and support of the open source community.
👉 The role The Program Manager role will be responsible for the overall product strategy, delivery, coordination and tracking of all projects, programs, and initiatives. This will include developing and creating project plans, resource plans, risk identification, risk mitigation, timelines; and partnering with business and technology partners to increase productivity and opportunities for our work to benefit the adoption of blockchain technology.
👉 Responsibilities Oversee (as a champion and advocate) all of the products developed and collaborate with engineering and design teams on product delivery and realization Manage and maintain excellent working relationships with development teams. Focus on collaboration, brainstorming and communication in a humble posture of learning Effectively communicate and manage from concept to execution. Generated detailed user flows, confirm full understanding of requirements, agree deliverables and critical milestones and dependencies Collaborate with Marketing and BD to identify user profiles, help develop product strategy and go-to market. Develop a rolling 12 month roadmap with a prioritized backlog of critical user journeys
👉 Requirements 6-10+ years Product Management experience, ideally at the platform level across mobile, web, libraries, and infrastructure Experience coaching, motivating, and giving feedback to a large team of distributed developers Able to assimilate, sort and aggregate complex information quickly Comfortable communicating with a diverse, mostly remote team [Don't worry if you don't meet all of these criteria, we'd still love to hear from you anyway if you think you'd be a great fit for this role. Just explain to us why in your cover letter].
👉 Compensation The expected compensation range for this role is $90,000 - $120,000 (negotiable, dependent on how we assess your skills and experience throughout our interview process.)
We are happy to pay in any mix of fiat/crypto.
👉 Hiring process The hiring process for this role will be: Interview with Pepper from our Talent team Interview with Corey Program Lead, Logos team Interview with Jessie, Program Manager, Logos team. Interview with Carl, Status Co-founder The steps may change along the way if we see it makes sense to adapt the interview stages, so please consider the above as a guideline.