11 months ago | 116 views | 18 applications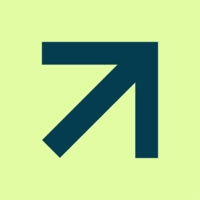 $48,000 TO $90,000 PER YEAR
About Company
Switcheo Labs is an experimental think tank that combines the brightest minds with a cutting-edge software development lab. We focus on nurturing ecosystems that are forming the foundation of a new, decentralized world - one that thrives even without trust. Our journey started in 2018. Since then we've bootstrapped multiple ecosystems: - Carbon (carbon.network) - Zilswap (zilswap.io) We've also supported various products that have been built on these protocols: - Demex (dem.exchange) - Carbonscan (scan.carbon.network) - Hydrogen (hydrogen.carbon.network)
As the ideal candidate, you reflect deep and up-to-date knowledge of the crypto landscape, and have proven knowledge and interest in the blockchain and DeFi space.
What you'll do
Work closely with the product and engineering teams to plan and execute long-term and tactical marketing strategies for Switcheo's product offerings. Monitor and identify emerging crypto market trends in order to ideate and develop marketing campaigns that will drive user acquisition and revenue growth. As the brand custodian, ensure brand integrity throughout all our products, partner websites and across all social media platforms. Develop communication strategy with clear content pillars and calendars. Create compelling copy and brand messaging to drive awareness, conversion and loyalty. Engage in KPI tracking, measurement and reporting on a timely basis. Proficiency in GA is required.
What we offer
Competitive pay on par with top companies Best-in-class bonuses and employee benefits Yearly appraisals with regular salary revisions Exciting work with opportunities for exploration and innovation A dynamic and open culture with fortnightly retrospective sessions and quarterly check-ins. A learning environment where you can make a real impact in the world you help shape. A well-stocked pantry filled with healthy snacks and an exciting selection of craft beers. A pet-friendly workspace.