11 months ago | 94 views | 4 applications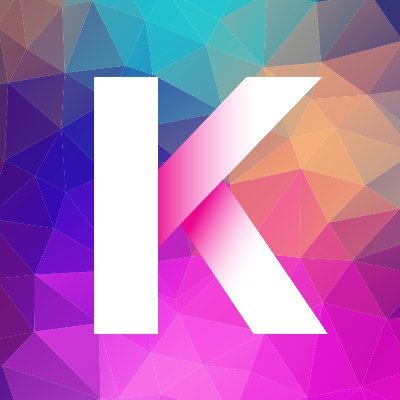 New Jersey, Pennsylvania, Remote, San Francisco
$120,000 TO $200,000 PER YEAR
About Company
Kadena is the industry's only scalable layer 1 Proof of Work (PoW) blockchain. The principal feature that drives Kadena is scalability, which enables Kadena to deliver infrastructure-grade performance for any blockchain project. Along with our own smart contract language Pact, Kadena's platform provides the world the tools and environment to turn ideas and ambitions into reality. Founded by Stuart Popejoy and William Martino who created JP Morgan's first blockchain and led the SEC's Crypto Committee, Kadena aims to allow for true blockchain mass adoption.
The Director of DeFi's main goal is to manage communication, build and manage strategic relationships, and identify and capture growth opportunities within the DeFi space. This entails driving the direction of the road map and implementation process of Kadena Ecosystem's approach to DeFi. This senior role will take full ownership of the development and growth of the DeFi ecosystem on Kadena's blockchain, including both existing and new projects.
The candidate is expected to learn existing Kadena processes and company culture, and to bring forward such values to the ecosystem as a whole.
The Kadena ecosystem will grow rapidly and dynamically in the coming years, so the candidate must be comfortable and capable in quickly capitalizing on arising opportunities and ready to take on roles and responsibilities best suited to maximize ecosystem growth. We will be looking for a candidate with a strong entrepreneurial spirit and a character that is welcoming of new challenges that will arise in a fast-paced and high-growth industry.
RESPONSIBILITIES
Identify and execute on opportunities for revenue generation and material partnerships in across the DeFi space Build strategic relationships and partnerships in the DeFi ecosystem to increase cross-collaboration, learning opportunities, and overall ecosystem development Define the DeFi product business cases and revenue strategy Monitoring and evaluating product progress at each stage of the process providing regular status updates to the Executive Team Possess a strong understanding of the DeFi market, including project and entity contacts, and related market strategies; research prospective accounts in the DeFi market, pursue leads, and supports follow-through to a successful agreement Partner with Kadena's investment and ecosystem partners to source, vet, and drive process around strategic DeFi investments Proactively engage with the developer community and top venture capital firms to understand wants and needs of the community Provide strategic advice to DeFi projects/protocols on product development, GTM strategies, tokenomics, technical requirements, roadmapping, user engagement, etc. REQUIREMENTS
Bachelor's degree in business, technology, or related field required; MBA or MA preferred 5+ years of experience; most recent 2+ years of experience in crypto and/or DeFi; previous experience in investment banking, product management, product development, or other solutions-oriented client development roles Active participation in the crypto community and passionate about what is new in the DeFi market Proven ability to successfully develop and deploy DeFi products Successful track record of closing and expanding partnership deals in Fintech Strong networking skills and the ability to engage credibly in the crypto community as well as the ability to distill complex concepts to non-technical audiences and stakeholders Understanding of underlying technology and design quality standards