10 months ago | 185 views | 22 applications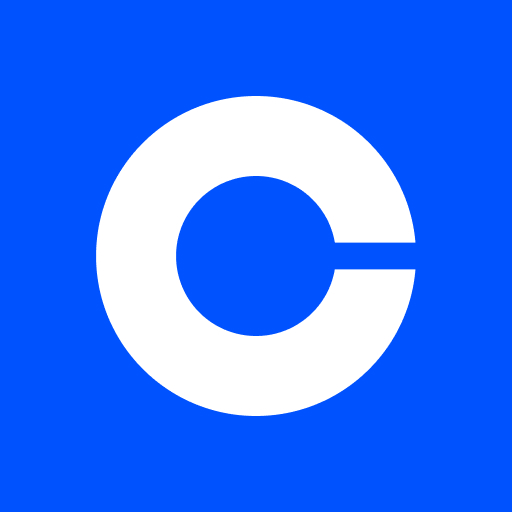 $267,235 TO $314,500 PER YEAR
About Company
Coinbase is one of the most trusted cryptocurrency exchanges today. It secures cash on FDIC-secured accounts, lets you securely connect and trade crypto via your bank account, and blocks suspicious accounts to ensure user safety
Ready to #LiveCrypto? Who you are:
You've got positive energy. You're optimistic about the future and determined to get there. You're never tired of learning. You want to be a pro in bleeding edge tech like DeFi, NFTs, DAOs, and Web 3.0. You appreciate direct communication. You're both an active communicator and an eager listener - because let's face it, you can't have one without the other. You're cool with candid feedback and see every setback as an opportunity to grow. You can pivot on the fly. Crypto is constantly evolving, so our priorities do, too. What you worked on last month may not be what you work on today, and that excites you. You're not looking for a boring job. You have a "can do" attitude. Our teams create high-quality work on quick timelines. Owning a problem doesn't scare you, but rather empowers you to take 100% responsibility for achieving our mission. You want to be part of a winning team. We're stronger together, and you're a person who embraces being pushed out of your comfort zone. Coinbase has a diverse data environment that processes a wide range of information for our customers. We are in search of a visionary to join the team in elevating our enterprise data governance program to the next level. The mission of the data governance program at Coinbase is to drive adoption of a data fluent culture by implementing industry leading standards, frameworks, and tools.
What you'll be doing (ie. job duties):
Engage with C-suite execs and senior stakeholders to advocate for the data governance program. Expand the rollout of Coinbase's Data Governance Operating Model to additional business units within the company. Provide technical and strategic direction to teams to deploy, integrate, and maintain tools required to enable production data quality, change management, data lineage, metadata management, data access, classification, retention, usage, and data contracts at scale. Design and implement the global operating framework for data governance in multiple countries within the EMEA and APAC regions. Interface in higher level forums such as board meetings and Enterprise Risk working groups to ensure execs are regularly updated at the right cadence. Manage the core data governance team of experienced product managers and technical program managers. What we look for in you (ie. job requirements):
15 years of firsthand experience working with data architects. Experience deploying, integrating, and maintaining tools required to enable production data quality, change management, data lineage, metadata management, data access, classification, retention, usage, and data contracts at scale. Experience creating or overhauling enterprise data governance with a focus on enabling and delivering data informed business and product insights. Be able to explain how to select the best data management strategies for enabling mission-driven access to data. Experience building a data "fluent" culture that is foundational for efficient creation and use of accurate data as a strategic asset. Demonstrated leadership in designing data governance models, policies, and measuring effectiveness of enterprise data governance programs. Adept at soliciting inputs, assessing risk, and presenting options to create compelling business cases and influence senior leadership. Ability to assess, refine, and pivot org design as needed to enable Coinbase to achieve its data governance objectives. Passion for cryptocurrency and the Coinbase mission. Financial technology or cryptocurrency industry experience. Deep knowledge in managing structured and unstructured data in data systems such as Snowflake, Databricks, MongoDB, Salesforce, GSuite, etc. Experience managing multiple types of data including financial data, compliance data, personal data, and employee data. Experience working in a regulated environment with knowledge of applicable laws, regulations, and regulatory trends.
ID: P1371305
Commitment to Equal Opportunity
Coinbase is committed to diversity in its workforce and is proud to be an Equal Opportunity Employer. All qualified applicants will receive consideration for employment without regard to race, color, religion, creed, gender, national origin, age, disability, veteran status, sex, gender expression or identity, sexual orientation or any other basis protected by applicable law. Coinbase will also consider for employment qualified applicants with criminal histories in a manner consistent with applicable federal, state and local law. For US applicants, you may view Pay Transparency, Employee Rights and Know Your Rights notices by clicking on their corresponding links. Additionally, Coinbase participates in the E-Verify program in certain locations, as required by law.
Coinbase is also committed to providing reasonable accommodations to individuals with disabilities. If you need a reasonable accommodation because of a disability for any part of the employment process, please send an e-mail to accommodations[at]coinbase.com and let us know the nature of your request and your contact information. For quick access to screen reading technology compatible with this site click here to download a free compatible screen reader (free step by step tutorial can be found here).