11 months ago | 75 views | Be the first one to apply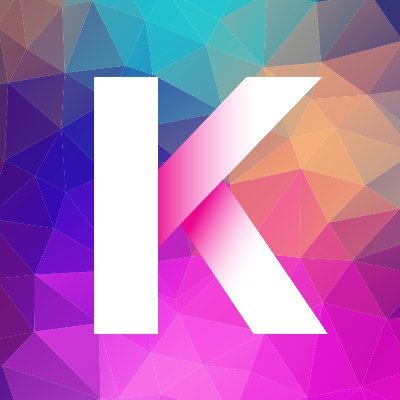 New Jersey, Pennsylvania, Remote, San Francisco
$130,000 TO $180,000 PER YEAR
About Company
Kadena is the industry's only scalable layer 1 Proof of Work (PoW) blockchain. The principal feature that drives Kadena is scalability, which enables Kadena to deliver infrastructure-grade performance for any blockchain project. Along with our own smart contract language Pact, Kadena's platform provides the world the tools and environment to turn ideas and ambitions into reality. Founded by Stuart Popejoy and William Martino who created JP Morgan's first blockchain and led the SEC's Crypto Committee, Kadena aims to allow for true blockchain mass adoption.
The Business Analytics Lead's main goal is to lead discovery of generating business value from data, create dashboards, reports, and translate these analytics into narrative insights and stories. This role bridges the gap between the requirement and technical solutions by providing estimates and clarity of scope, and supporting the delivery of optimal engineering solutions. The utmost goal of the role is to aid management to make data-driven strategic decisions.
The candidate is expected to learn existing Kadena processes and company culture, and to bring forward such values to the ecosystem as a whole.
The Kadena ecosystem will grow rapidly and dynamically in the coming years, so the candidate must be comfortable and capable in quickly capitalizing on arising opportunities and ready to take on roles and responsibilities best suited to maximize ecosystem growth. We will be looking for a candidate with a strong entrepreneurial spirit and a character that is welcoming of new challenges that will arise in a fast-paced and high-growth industry.
RESPONSIBILITIES
Work with stakeholders to understand priorities and business challenges and conduct advanced analytics to support them Develop predictive analytic models to support planning and fully realize emerging industry opportunities Analyze past strategies across departments to pinpoint the most effective Keep track and create visualizations for industry standard and company specific KPIs Lead with innovation leveraging advances and developments in the data platform and advanced analytics industry, reporting tools to inform build decisions on core reporting capabilities Identify new data sources that can be used to solve known business problems and see those through implementation Ability to negotiate competing priorities in the business REQUIREMENTS
Master's or Bachelor's degree with quantitative focus (e.g. Business, Economics, Computer Science, Mathematics, Physics, Statistics) or equivalent practical experience 5+ years of demonstrated quantitative and qualitative data and Business Analytics experience, with a strong understanding of data visualization and analytics tools Strong hands-on experience with database query languages, data scraping, data warehousing, and data modeling Proficient at computer programming with focus on data science know-how Experience with D3.js or other comparable data visualization libraries Experience in experimentation methods, implementing good testing practices and are an expert at translating broad business questions into high-quality test designs. Experience in Agile Development, principles and practices Analytical and problem solving skills with demonstrated experience turning data into actionable insights clearly and concisely in a highly visual but easy to understand way. Advanced level of Google sheets / MS Excel and intermediate competence in Google Applications (Drive, Word, Slides) or Microsoft Office equivalent Excellent written and verbal communication skills, with the ability to quickly establish trust, credibility, network and build relationships at all levels of the organization Ability to think creatively, own issues and excel in a fast-paced environment BENEFITS
Competitive salary Fully paid medical, vision, and dental insurance for full-time employees Flexible savings accounts Company coin options Flexible vacation time (and a culture of taking time off) Remote company Home office setup stipend Kadena requires all employees to be fully vaccinated against COVID-19 as a condition of employment. Kadena considers requests for reasonable accommodations for medical or religious reasons pursuant to applicable law.