11 months ago | 42 views | 11 applications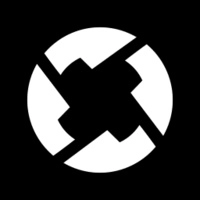 $120,000 TO $180,000 PER YEAR
About Company
0x is a protocol for decentralized exchange. We envision a tokenized world where value can flow freely. The Ethereum blockchain has become host to a variety of digitized assets, with more being created every day. In the future, everything of value will become tokenized and moved onto blockchains. 0x aims to be the rails upon which the exchange of these assets will take place.
We're a remote-first company with core contributors in nearly ten countries and over twice as many cities. Our headquarters is in San Francisco, with an office available for anyone on the team to use at any time. We'll consider your application regardless of where you call home.
MATCHA
Matcha is 0x Labs' first consumer-facing product. Built on top of 0x API, Matcha is a meticulously designed decentralized exchange that makes it safe and easy for anyone in the world to access crypto assets on the Ethereum blockchain. We provide users with the best prices by aggregating liquidity from all of the major decentralized exchanges and splitting/routing orders intelligently.
By focusing on user experience and education, Matcha will onboard the next wave of users into the DeFi ecosystem. As a Front-End Engineer on the team, you'll take large and early part in building out this flagship product.
You'll work closely alongside:
Tom Herbert, Matcha's Engineering Manager. Before joining 0x Labs, Tom was the VP of Engineering at Treatment where his team built an AI-powered medical diagnosis engine. Prior to that role, he was CTO at a large socially conscious couponing organization, where he led teams that built applications to connect millions of users to nonprofits across the globe. Anshu Das, Matcha's Product Lead. Before joining 0x Labs, Anshu was a Senior Product Manager at Spotify, where he was Product Lead for Spotify Wrapped as well as other key product launches. Prior to Spotify, Anshu led growth and core product initiatives at both large companies and startups including Snapchat and Nextdoor. A small (and growing) team of world-class engineers, designers, data scientists, marketers and Various other teams and stakeholders across 0x Labs
MATCHA TECH STACK
We don't care much about your experience with our stack (or any specific stack); we care far more that someone has solid fundamentals, is generally intelligent, has strong learning agility, and is an overall good human. We understand it takes time to ramp, and we're happy to invest with the right person if necessary.
That said, we're excited about the rapidly evolving tech we're building on. It includes:
Next.js React (we use Hooks heavily!) TypeScript react-spring and react-use-gesture for high-performance animations and interactions styled-components AlchemyAPI and ethers 5.0 for interacting with Ethereum Vercel for continuous deployment and infrastructure Linear for project management
RESPONSIBILITIES
Create trustworthy user experiences by building, testing, and shipping features that are simple, intuitive, performant, and reliable Own entire features from specification to shipping Work effectively with a high degree of autonomy, within a collaboratively minded team Keep abreast of the nascent and rapidly evolving blockchain space, and introduce innovative tools and products Collaborate cross-functionally with other teams, including engineering (internal and external), design, research, data science, product management, executive leadership, and recruiting Be a steward and influencer of our early engineering culture
REQUIREMENTS
Bachelor's or equivalent Experience with modern JavaScript Experience with React Experience with CSS/HTML Passion for the benefits of decentralization and the 0x mission Exhibit our core values: do the right thing, consistently ship, and focus on long-term impact
PREFERRED
Proficiency with TypeScript (Matcha is written completely in strict-mode TypeScript) Experience optimizing front-end performance (we take application performance very seriously)
BENEFITS
Competitive salary and equity with occasional cryptocurrency-based perks Comprehensive insurance (medical/dental/vision/life/disability) — 100% covered for you and dependents 401k, HSA, and FSA for U.S.-based employees Monthly mobile phone bill, wellness, and pre-tax transportation expense Covered mental health benefits (included professional therapy sessions) Flexible hours, liberal work-from-home policy, and a supportive remote environment Lunch reimbursement for all employees across the globe! Stipend for your ideal remote / WFH set-up: laptop, headphones, and any other work gear you may need 12-week paid parental leave Great office conveniently located in Soma/East Cut, SF Unlimited vacation: Take time when you need it (and we really mean it) Multiple annual in-person team meet-ups around the globe 0x Labs and its associated entities (0x) are dedicated to fostering diversity, inclusion, and belonging in its teams and workforce, and are proud to be equal opportunity employers. 0x does not make employment or hiring decisions on the basis of race, color, creed, religion, sex, sexual orientation, gender, gender expression or identity, age, disability, veteran status, marital status, pregnancy, citizenship, national origin, or any other basis that is protected by applicable local, state, or federal laws. 0x will also consider qualified applicants with arrest and conviction records in a way that is consistent with San Francisco's Fair Chance Ordinance and similar local laws.