9 months ago | 204 views | 12 applications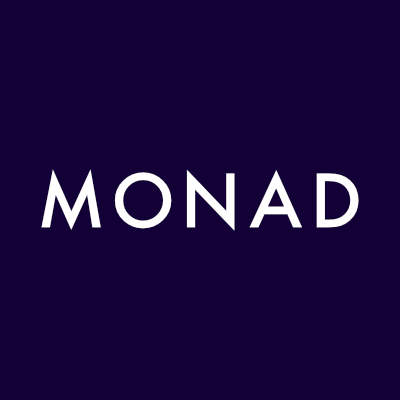 Canada, New York, Remote, United States
$100,000 TO $150,000 PER YEAR
About Company
Monad gives developers the best of both worlds. Our new blockchain is built to process 10,000 tps with 1s block times and instantaneous finality... all while preserving full EVM compatibility for apps and infrastructure. We're building the foundation for a world of mass crypto adoption with a mission to support devs building dApps that will change the world.
Our team consists primarily of systems engineers. We are a team of 8 right now, expecting to grow to 15 in the next 6 months, mostly hiring for engineering. We're looking for our first in-house recruiting contract hire--with a path to a full-time role--to manage full-cycle technical talent acquisition as our team hits an inflection point in the growth of our product and team.
This role will have a massive impact on Monad's growth, and ultimately will have a massive impact on enabling crypto to mature. Here are some aspects of our team and the role that are unique:
We're an early-stage startup We're a crypto company, but focused on systems engineering (low-level details; C++ and other low-level languages) We maintain an extremely high bar for new joiners, to try to keep our team lean and high-functioning We working on an extremely impactful problem in a nascent space with massive TAM You will be an integral part of growing our small, exceptional team into a powerhouse at the forefront of technical blockchain innovation.
Note: We use email for communications, please check your Spam filter for @monad.xyz or @greenhouse.io domains.
Who you are
Entrepreneurial, extroverted and outgoing, a go-getter with people-forward personality Resourceful, self-motivated, independent and able to execute in a fast-paced, sometimes-ambiguous start up environment Collaborative and team-focused, with a mindset of assembling a technically strong team with strong culture Ruthlessly organized, process-oriented, and adaptive in a fast-paced environment Excited and interested in crypto, and building a foundational team from the ground up Requirements
5+ years recruiting technical talent within a high-growth company, startup, or recruiting agency. Strong interest in crypto and blockchain technologies Able to be hands-on in sourcing, screening, and closing candidates, while coaching and influencing the rest of our team. Smart and extremely curious, you are driven to understand our business and industry and why engineering at Monad is incredibly impactful. Self-directed; a problem-solver with a desire to contribute to Monad's success Technical fluency; can explain at a high level the technical challenges of our company Familiarity with ATS (e.g. Greenhouse) and other recruitment tools (e.g. AngelList Talent, LinkedIn Recruiter, etc.) Knowledgeable about market competitive compensation packages, understand economic trends and its impact on hiring expectations At least two of the following: Experience filling low-latency software engineering positions Experience recruiting and scaling for an early-stage startup Experience at a crypto company What you'll be doing
Drive initiatives in sourcing, screening, scheduling, and closing candidates. We are a lean team at an early stage in our growth. Source and identify qualified candidates using creative outlets (e.g. LinkedIn, interest groups, Github, coding competitions, social media, etc.) Own the development of job postings and subsequent follow-ups; collaborate with hiring managers to understand skills and competencies for the openings; create, circulate, and market new job postings Maintain and manage candidates at all stages of the pipeline: resume reviews, scheduling interviews, conducting screens, sending follow-ups, proactive engagement, all the way through sending, selling, and closing offers Establish recruiting best practices; standardize a candidate flow that is replicable and extensible as needs change Assess candidate qualifications through initial screening interviews, able to suggest specific follow-ups for further assessment with hiring team