11 months ago | 48 views | 3 applications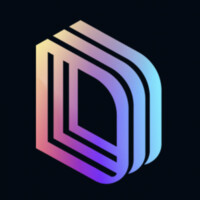 New York, Remote, San Francisco, Singapore, Sydney
$150,000 TO $250,000 PER YEAR
About Company
Drift is a leading derivatives DEX building perpetual swaps on Solana. Our mission is to bring state-of-the-art trader-centric experience from centralized exchanges on-chain. We're a team of experienced traders and builders from DeFi and traditional finance working together to make this a reality. Within five months of launching, we have: Hit $10B in cumulative volume traded; Achieved over $50M in trader open interest with $13M in collateral vault balance; Launched 21 trading markets.
Drift is looking for a senior security engineer to be a core member of our engineering and operations team. You will be responsible for maintaining the security of our protocol and securing each layer of our infrastructure. You'll lead operational and informational security related investigations, educate our staff on best operational and info security practices, and regularly report findings and recommendations to management, in order to secure the infrastructure technology that revolutionizes the way we trade digital assets.
Drift Labs pays a competitive salary with upside potential.
Your Role
Testing and auditing our code for security vulnerabilities, including penetration testing, scanning of networks to find vulnerabilities, and both automated and manual monitoring networks and systems for security breaches or intrusions
Develop, implement and execute on security standards and practices, create new ways to solve existing production security issues,
Lead investigations into breaches, and regularly report recommendations and findings to management
Plan Drift's operational and informational security strategies, and work with operations to execute on this strategy, as well as educate the team on information security through training and awareness
Your Experience
2+ years of experience in cyber security
Ability to go from design concepts to implementation fast
Passion for blockchain technology and decentralized finance
Nice to Have
Experience with any blockchain at the protocol level
Experience running blockchain infrastructure
Understanding of perpetual futures, options, margin trading and derivatives products
Familiarity with the Solana blockchain and building applications on Solana
BSc in Computer Science, Mathematics, Statistics or relevant discipline
Drift's Development Stack
Frontend: Typescript + React
Smart Contracts: Rust (using Anchor framework)
Backend: MySQL
Infrastructure: AWS
Perks
Remote first - work from anywhere
International team meets
Stipend for laptop
Drift is an equal opportunity employer and we value diversity at our company. All aspects of employment are based on merit, performance, and business needs. We do not discriminate based upon race, religion, color, national origin, gender, sexual orientation, age, marital status, veteran status, or disability status.