11 months ago | 64 views | 2 applications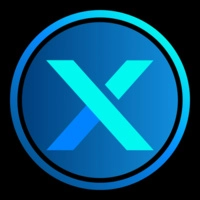 $120,000 TO $200,000 PER YEAR
About Company
XNET is dedicated to providing wireless connectivity and economic opportunity to everyone through the world's first blockchain-powered true mobile carrier.
We're a startup bringing 5G cellular services where people want it.
Position: Network Engineer/Systems Administrator Location: Hayward CA Position Type: Full time role
We're hiring a Linux Systems Administrator/Network Engineer for our startup company. The role will be to develop and maintain computer/network systems from early development stages to production. Some of the main tasks are designing and building software, managing hardware configurations, automating infrastructure deployments, and overseeing production through deployment to customers. We are a startup where we will be doing everything at a small scale first, preparing things to grow to large scale and work in continuous improvement while learning the best processes. This role will be owning the process and tools required to deliver the objectives with the expectation to lead and grow the team overtime.
The Job
Engineer one of our critical product components built on hardware using BSD or Linux systems Responsible for the process of receiving bare generic HW and turning it into a ready for service product with great degree of automation, quality assurance and security Build systems and process for hyper growth while supporting initial company rollout Build partnerships and teams to support needed growth Support and operate global production environments 24x7x365 Educate and mentor team members and operations staff Continual Process Improvement and design for hyper growth About you
Team player by nature
Passionate about engineering and automation Actively contributed to solutions requiring horizontal and vertical scaling for performance and high availability Advanced BSD or Linux expertise Significant experience with automation tools such as terraform, ansible, etc Experienced with setting up secure environments, security minded! Top-tier analytics and problem solving Project Management, organization, and time management Customer focused, and dedicated to the best possible user experience Ability to communicate effectively with both technical and business resources