8 months ago | 122 views | 28 applications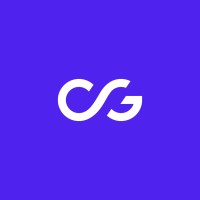 $15,000 TO $22,000 PER YEAR
About Company
We are a crypto payment gateway, trading platform, and e-commerce store under the same name – CoinGate. Founded in 2014, CoinGate was and is at the forefront of the global cryptocurrency payments ecosystem. Serving businesses and everyday users alike, CoinGate has processed more than 3,000,000 crypto transactions and has more than 300,000 registered users on its platform. We have a goal to increase crypto adoption worldwide and an ambitious team, which keeps us going through this wild ride. We're pioneers in crypto, we're passionate about the things we do and we try to deliver our best.
Currently, we are looking for a Business Developer to join CoinGate Gift Cards team. If you want to be part of a winning team, CoinGate is a great place to grow your career, learn something new and even show us some new things as well!
GET READY TO
Manage gift cards catalog on a day-to-day basis Communicate with gift cards providers Research information on the internet Prepare periodic reports for stakeholders Help customer support to solve issues
WE EXPECT YOU TO
Have strong attention to detail and good analytical skills Be fluent in English Be a tech-savvy person Be familiar with Excel beyond SUM Show high motivation and take ownership of tasks Have 1-3 years of experience in a similar role, preferably in IT sector
The following would be considered a definite plus:
General understanding of Digital Marketing and eCommerce Advanced Excel skills Existing experience with BigQuery, Data Studio
SALARY:
1300 – 1800 EUR €/month after taxes.
We are open to discuss a different salary based on your skills and experience.
PERKS
Bond with the whole CoinGate family at our yearly events, workations, team buildings, or casual game nights. If you have some fun activities in mind – let us know and we're probably gonna make it happen.
Wanna have a snack or a drink? Then come to the chill room, there is always something tasty to grab.
Whether you prefer to spend your evening in a gym or chill in a SPA, CoinGate has you covered – redeem your monthly coupon for the activities you most admire.
Create an impact on worldwide crypto adoption. As crypto is still a relatively new product in the whole fintech sector, every new idea can have a huge impact on our main goal.
Grow or even change your career. If you'll find a new passion or a super talent of yours while you are with us, don't be afraid to try yourself in the new role. We promise to help you in every way possible.
Initiate changes and suggest different approaches. As a young, curious, and continuously growing company we like to be informal, but professional. We're always looking for new challenges in this fast-changing crypto environment.
LOCATION
Our office is located at the heart of a city, at A. Goštauto g. 8, Vilnius, just in-between the white bridge and Lukiškės square.