9 months ago | 86 views | 5 applications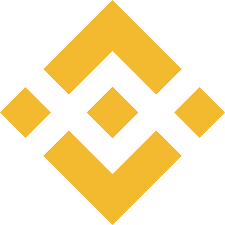 $70,000 TO $180,000 PER YEAR
About Company
The Binance Exchange is a leading cryptocurrency exchange founded in 2017 in Hong Kong. It features a strong focus on altcoin trading. Binance offers crypto-to-crypto trading in more than 600 cryptocurrencies and virtual tokens, including Bitcoin (BTC), Ether (ETH), Litecoin (LTC), Dogecoin (DOGE), and its own token Binance Coin (BNB).
Responsibilities Work closely with team members (developers, product manager, customer support, and partners) to develop, test and deliver high quality products. Prevent, collect, analyze and track product defects. Create detailed, comprehensive and well-structured test plans and test cases. Manage project dependencies and risk mitigation.
Minimum Qualifications 5+ years​ experience in automation testing development. Experience in writing clear, concise and comprehensive test plans and test cases. Experience in testing Webservice/Restful APIs and have a certain understanding of commonly used databases like MySQL. Good programming skills, hands on with at least one of the following languages: Javascript, Python. Solid analytical and trouble-shooting skills. Good understanding of Agile/Scrum development methodologies as well as using collaboration tools, such as Jira, Trello, Slack, etc. Excellent interpersonal coordination and communication skills. Self-motivated, able to work independently as well as work as a team. Excellent verbal and written communication skills in English. Good exposure in a distributed/remote working environment. Enjoys breaking things and solving problems - not just able to find out the 'what', but also the 'why'.
Preferred Qualifications Experience on performance testing is a plus. Experience with automation build up. Skilled use of at least one source code management tool: SVN, Git, etc.
Working at Binance • Do something meaningful; Be a part of the future of finance technology and the no.1 company in the industry • Fast moving, challenging and unique business problems • International work environment and flat organisation • Great career development opportunities in a growing company • Possibility for relocation and international transfers mid-career • Competitive salary • Flexible working hours, Casual work attire
By submitting a job application, you confirm that you have read and agree to our Candidate Privacy Notice.