11 months ago | 109 views | 4 applications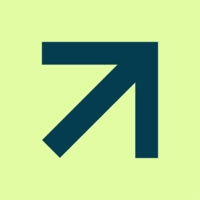 $30,000 TO $84,000 PER YEAR
About Company
Switcheo Labs is an experimental think tank that combines the brightest minds with a cutting-edge software development lab. We focus on nurturing ecosystems that are forming the foundation of a new, decentralized world - one that thrives even without trust. Our journey started in 2018. Since then we've bootstrapped multiple ecosystems: - Carbon (carbon.network) - Zilswap (zilswap.io) We've also supported various products that have been built on these protocols: - Demex (dem.exchange) - Carbonscan (scan.carbon.network) - Hydrogen (hydrogen.carbon.network)
As the ideal candidate, you are a highly creative and artistic individual with a strong working knowledge of color, texture, and light.
What you will do
Provide comprehensive art direction, look and feel for both NFT projects and marketing collaterals. Create visual elements, effects, and animations using 3D modeling, texturing, and other techniques. Work closely with the Design, Marketing and Engineering teams to ensure consistent and quality 3D visuals.
What you will need
An eye for composition, realism, texture, color, and lighting. Ability to adapt to a diverse range of art styles. Excellent time management skills and the ability to execute multiple projects simultaneously. Proficiency in creative tools such as Adobe Creative Suite, Blender, Cinema 4D, Spline, or any other industry-standard software. Familiarity with Three.js is a big plus.
What to expect
You'll be at the forefront of digitization of art in the form of NFTs. Exciting work with opportunities for exploration and innovation. A dynamic and open culture with weekly sync-ups, fortnightly retrospective sessions, and quarterly check-ins. A well-stocked pantry of snacks, both healthy and not-so-healthy, and an exciting selection of craft beers. A pet-friendly workspace. What to send our way
A strong portfolio of previous work and completed projects.