Web 3 behemoth Yuga Labs has tapped Italian fashion house Gucci to create physical jewelry associated with the upcoming Otherside metaverse game.
The first item of jewelry dubbed a KodaPendant, will slot into the narrative of Yuga Labs' new alien-themed game, which owners of Otherdeed NFTs have previewed.
Otherside KodaPendants Will Unlock Utility in New Game
In addition to being a physical item, the KodaPendant will have an associated NFT that will unlock certain privileges within the game. There will be over 3,000 KodaPendant NFTs that will be sold from April 6, 2023, with the option to claim the associated physical trinket from Gucci later in the year.
Holders of Otherdeed NFTs can purchase KodaPendants using ApeCoin, the native currency of the Otherside Metaverse. The Charm will release one-of-a-kind cosmetic enhancements to Otherside avatars starting in the summer of 2023.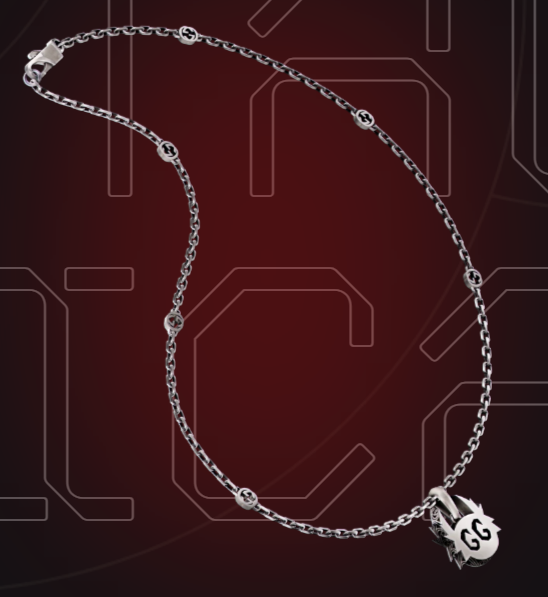 Last week, Gucci announced a partnership with Yuga Labs to explore the interface of fashion and entertainment in the metaverse.
Physical Jewelry NFTs Bring Web 3 Clients Into Legacy Industry
There have been some notable developments in the creation of physical NFTs whose provenance is recorded on the blockchain.
In 2021, the art auction house Sotheby's sold a pair of 18-carat earrings and their associated NFT for $32,110. The pieces were inspired by a painting by Vincent Van Gogh entitled Cafe Terrace at Night.
After that, Sotheby's sold another set of earrings called Dazzling Autumn with its NFT. Dazzling Autumn was based on Wheat Field with Reaper and Sun, another Van Gogh artwork.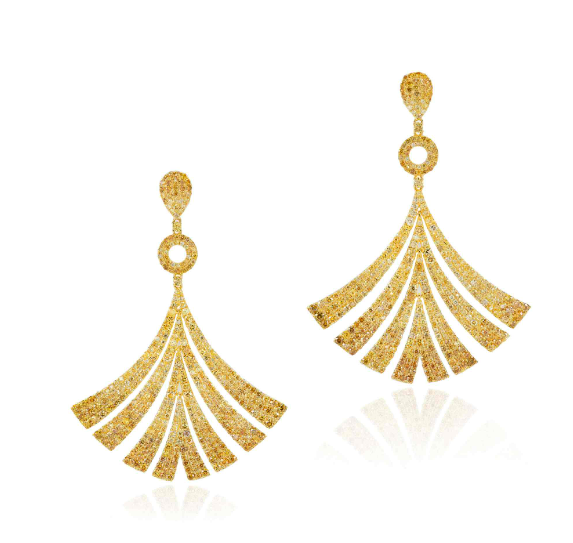 In June 2022, the NFT platform Icecap sold NFTs of diamonds on OpenSea. The NFTs represent immutable proof of ownership of an item stored in a safe in the physical world.
In Aug. 2022, high-end jewelry outfit Tiffany & Co. announced they would offer owners of CryptoPunk NFTs physical pendants representing the NFTs they own. The firm said they would manufacture 250 pendants that look similar to the NFTs held. These NFTs would be made of 18-carat rose or yellow gold and encrusted with gems.
Gamers May Prove a Tougher Nut to Crack for NFTs
Still, despite the popularity of selling physical items associated with NFTs, the traditional gaming industry has been skeptical of the asset class.
Yesterday, FIFA launched an AI-powered fantasy football game to usher football fans into the metaverse. In the new game, players function as managers, as in other fantasy games like the English Fantasy Premier League.
Instead of being modeled after famous footballers, characters are brightly colored and possess skills assigned to them by artificial intelligence.
Over time, FIFA wants to convert these characters into NFTs and launch an NFT marketplace. They want players to initially engage in the game instead of being distracted by crypto elements.
Traditional Web 2 gamers have resisted the onslaught of crypto elements in their favorite games, fearing that studios would look to profit quickly and risk the quality of the gameplay.
Recently, gaming and electronics giant Sony filed a patent to make in-game assets transferable between consoles and games, which may ease some of the gamer antagonism.
Notably, Web 3 firm Zilliqa will launch a Web 3 native console in Q1, 2023. The console will run games developed by Zilliqa. It will incorporate a Web3 wallet and utilities to mine Zilliqa's native ZIL token. A gaming hub will unite crypto apps and games. 
For Be[In]Crypto's latest Bitcoin (BTC) analysis, click here.
Disclaimer
In adherence to the Trust Project guidelines, BeInCrypto is committed to unbiased, transparent reporting. This news article aims to provide accurate, timely information. However, readers are advised to verify facts independently and consult with a professional before making any decisions based on this content.