There has been a great deal of conversation recently on how to keep our planet from suffering from the effects of global warming. To try and help Justin Sun, the co-founder and CEO of the TRON Foundation, announced on Twitter that he will be committing $1 million to the United Nations Framework Convention on Climate Change (COP25).
Speaking on the reasons for his
donation
, Sun explained that just like many around the world, he has been inspired by the passion shown by Greta Thunberg, the Swedish climate change activist who was recently named TIME Magazine's Person of the Year.
As a young entrepreneur, I share @GretaThunberg's passion to change the world. Crypto will contribute immensely on reducing carbon footprint by implementing decentralized settlement. I would like to personally commit USD$1 Mil to @GretaThunberg 's initiative. #cop25

— Justin Sun🌞 (@justinsuntron) December 18, 2019
He claimed that he shares a similar passion to change the world while adding that cryptocurrency will provide a reduction to the global carbon footprint through the implementation of decentralized settlements. Some of the comments chided him for making a pledge to a project that has nothing to do with digital currencies. While others wondered why he didn't instead choose to help fund teams that are building on the TRON blockchain.
Yet Another Justin Sun Publicity Ploy?
This could all be another publicity stunt from Sun to drive up his social profile and draw attention to TRON, something he's notorious for. The Chinese entrepreneur is known for using his Twitter profile to make
grandiose claims
and overtures — a reputation that reached fever pitch earlier this year when he offered to pay $4.56 million for a lunch with billionaire investor Warren Buffett. The lunch was eventually called off, but Sun has continued to promote moves being made by himself and the foundation, whether insignificant or not.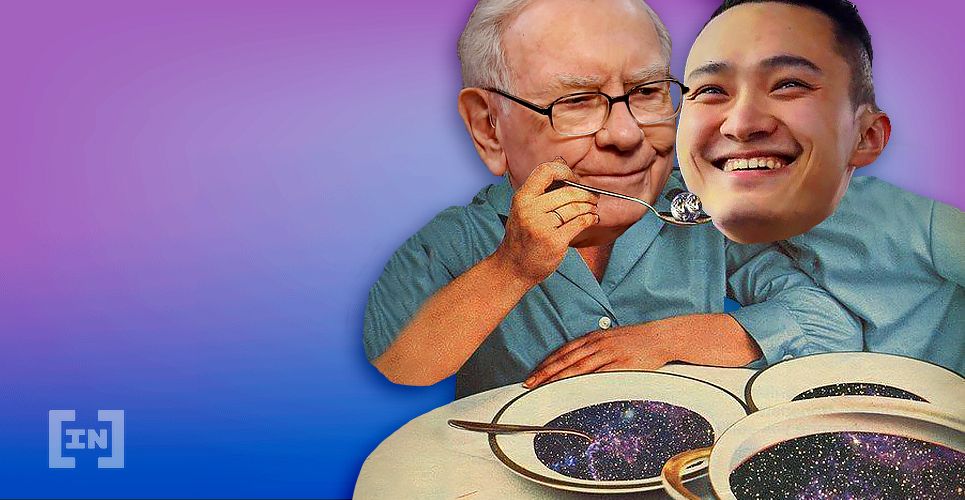 The Fuss Over Bitcoin's Carbon Footprint
As for the conversation around cryptocurrency reducing the global carbon footprint, the jury's still out. Bitcoin mining is usually tackled by detractors based on its perceived effects on electricity consumption and the environment, Most of them claiming that its subpar environmental sustainability levels are another testament to the dangers of cryptocurrencies in general. However, science and tech magazine The New Scientist published a report last month, claiming that the
carbon footprint brought of Bitcoin mining
is actually lower than a lot of people believe. The researchers criticized claims that Bitcoin could consume as much as 63 megatons of CO2 annually. They claim that those estimates were based on the assumption that carbon emissions were the same throughout China, a country that holds over half of the global mining hash power. However, after breaking down the Chinese Bitcoin mining landscape, experts concluded that the global footprint of this activity is only about 17.29 megatons of CO2.
Disclaimer
All the information contained on our website is published in good faith and for general information purposes only. Any action the reader takes upon the information found on our website is strictly at their own risk.