On Jan 5, Roger Ver posted a meme comparing coinism to nationalism. Dozens of commentators noted the irony in his post.
The bigger issue, however, is the introduction of coinism as a comparable ideology to nationalism. Fortunately, Ver has engaged in his fair share of coinism, especially with his leadership over Bitcoin ABC during the
Bitcoin Cash Civil War
. Thus, he offers a good case study for the history of coinism.
Coinism vs. Nationalism
Nationalism is the support of one nation over other nations. American nationalists believe America is better than other nations. The reasons why they believe that do not have to make sense. Coinism is similar in that one coin is believed to be better than other 'shitcoins.' In other words, "Our wonderful Coin or nation" is considered better than "Their stupid ShitCoin or ShitNation." The belief in supremacy might matter more than the actual coin or nation.
Coinism is the new nationalism. pic.twitter.com/v4RP2swRre

— Roger Ver (@rogerkver) January 5, 2019
The Government
The nation consists of a governing authority which continually reelects, or otherwise introduces, new members. Cryptoasset coins and tokens have a different sort of a government which includes developers and other governing officials.
Ethereum
, for example, includes the Enterprise Ethereum Alliance which consists of over 250 members. Along with the developers, these individuals also help to govern the Ethereum Virtual Machine. Many other coins also include governing bodies. Governments of miners and ASIC manufacturers seem to be developing as centralized authorities over Bitcoin, Litecoin, and other cryptocurrencies. This was not intentional but is a consequence of
Proof-of-Work
mining.
The Military
National militaries appear within coins and tokens as either "our lively discussions" or "their incessant trolling." While overt uses of physical violence are not typical within the cryptocurrency industry, the use of 'verbal violence,' can be observed between crypto-fanatics throughout social media. If coins gain influence over
cities or nations
, coinism may develop into deeper divides like nationalism. Current verbal violence might evolve into physical violence if
national or city-based
militaries emerge as a consequence of cryptoasset mass adoption.
The Individual, The Citizen
A nation cannot exist without the individual citizen. If there is a government, there must be citizens to govern. If there is a military, there must be a citizenry to defend and another citizenry to attack. This basic logic of the nation manifests in the logic of the coin or token. The developers create a network for the usage of individuals, who in turn become citizens of the network. Other governing authorities, like the EEA or miners, act as other branches of government. With the emergence of 'coinism,' there emerges a new understanding of citizenry. There is the citizen of the nation which can be defined by where they are born, raised, or live. Cryptoasset citizens are defined by their common usage of a network. The notion of citizenship, once based on inhabitance or birthright, is now based on the active use of a certain technology.
The Masses, The People
Individual citizens do not exist in isolation from one another. They come together to live as a common mass within a nation. Similarly, cryptoasset citizens become the masses who use the same network. In 'Our Wonderful Coin,' there is 'Our Informed Community' while in Their Stupid ShitCoin' live the 'Ignorant Masses.' The categories are identical, but verbal violence is used to alienate the other coin's masses and the citizens which compose it. With coinism, it is essentially irrational, the reasons why matter less than the opposition and the language used to justify it.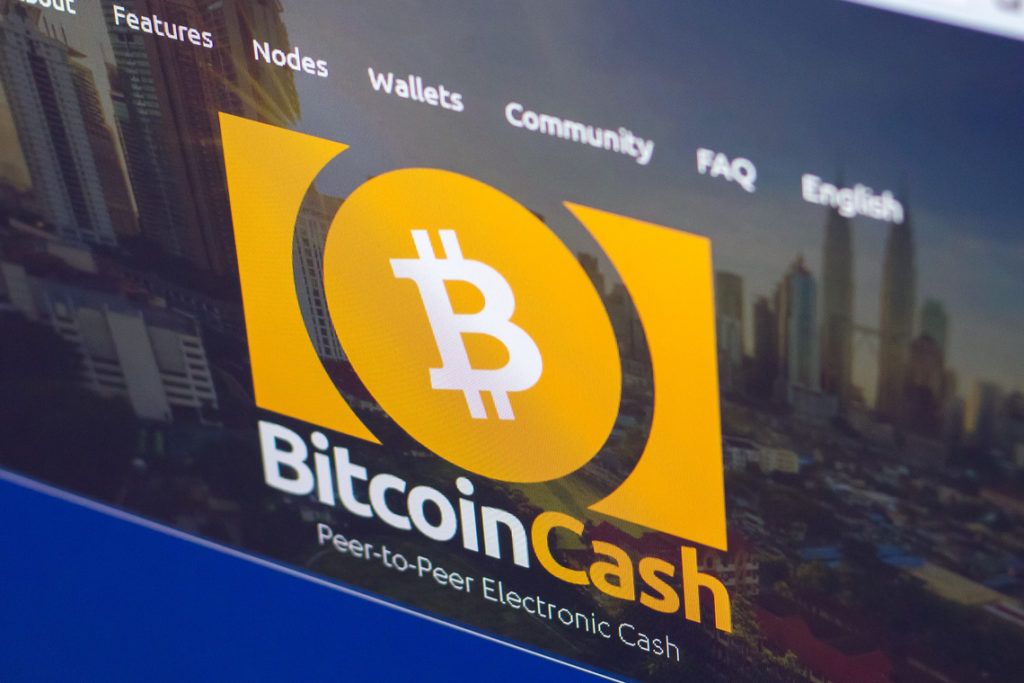 Roger Ver and the BCH Civil War
Ver appears a lot like a coinist. He began investing in BTC in 2011 and has supported coinist policies ever since. Coinism emerged early in his career as he placed emphasis on Bitcoin above other cryptos. It was during the Bitcoin Cash (BCH) Civil War, however, that Ver showed his true coinist colors. The Bitcoin Cash Civil War began on Aug 16, 2018, when Jimmy Nguyen announced Bitcoin SV as a hard fork of Bitcoin Cash. Four days later, Bitcoin ABC was announced to oppose SV. ABC was led by Roger Ver and the co-founder of Bitmain Jihan Wu, while Craig Wright, CoinGeek, CalvinAyre, and Bitcoin.org joined Nguyen to lead SV. A similar Civil War occurred about a year ago when the united citizenry of Bitcoin (BTC) divided into two warring camps. This would be the hard fork which led to the birth of Bitcoin Cash. On Nov 18, 2018, at the height of the Bitcoin Cash Civil War, BCH similarly hard forked. ABC appears to have won retaining the BCH tinker symbol on multiple exchanges and the name 'Bitcoin Cash' on CoinMarketCap. It also retains a higher market capitalization than Bitcoin SV which is being listed as (BSV) and referred to as 'Bitcoin SV' on CoinMarketCap.
Conclusion
Roger Ver's leadership of Bitcoin ABC during the Bitcoin Cash Civil War seems to paint him as a coinist. He favored Bitcoin ABC, led masses of Bitcoin Cash citizens, and engaged in battle against Wright, Nguyen, and the troops of Bitcoin SV. Nonetheless, while his sharing of this meme may be ironic, it does not mean there is no truth to be found within the image. The meme and Ver's caption directs the viewer to conceptualize political reality of cryptoassets and networks similarly to that of a nation, but with several major differences. It also indicates that there might be a power within verbal violence that is sometimes overlooked.
Despite the hypocrisy, do you think the message about coinism given by Ver's meme is beneficial or just a distraction? Let us know your thoughts in the comments below!
Disclaimer
All the information contained on our website is published in good faith and for general information purposes only. Any action the reader takes upon the information found on our website is strictly at their own risk.