Tao Te Ching takes its name from the ancient book of Chinese wisdom, but is this microcap memecoin with its ultra low circulating supply the way, or no way at all?
To find out more, Be[In]Crypto lifts the lid on this unusual and mysterious token on BNB Smart Chain.
Is this token the way?
TTC is a microcap memecoin of just 5,162 tokens. It has a total market cap of $3.4 million, meaning each token is valued at a handsome $661 or thereabouts.
The ultra limited supply is said to be inspired by the Tao Te Ching itself, which in some variation of its many Chinese written forms is said to have 5,162 words. This low supply is what gives each token such a high price value – token price = market cap/circulating supply.
For this reason, the best single measure of how much value is in any given network is the market cap rather than the token price. Expensive tokens do not always indicate that the token is highly desirable, and cheap tokens do not necessarily represent good value.
Buyers and sellers are known to all
One of the ways TTC seeks to set itself apart is through its transparency. According to this token's description on CoinMarketCap, the buyers and sellers of the token will be made available to all users on the network.
"The goal is to bring value to the community through a specific and transparent strategy. In Tao Te Ching, the information of community members is highly transparent. The source, flow, value, and time of each fund will be recorded and stored in the computer system of all users simultaneously," says the project.
In this spirit, the community Telegram page alerts users in the channel when community members make token transfers of TTC. While this is not a particularly unique feature, the group offers a more granular analysis than some others.
As for the Tao Te Ching website and token swap, there is little to be said. The site is serviceable, but generic, and offers token swaps, mining, and non-fungible token (NFT) features powered by PancakeSwap.
What can be said for Tao Te Ching price action?
As with many memecoins, the price history shows a meteoric early climb followed by a sad tail of decline.
According to CoinMarketCap (CMC) Tao Te Ching peaked on Aug 3. at a price of $2,440. This represents a 73% capitulation at its current price of $661, but the coin remains up from its lowest at ~$540.
Is Tao Te Ching a real project?
Investors in memecoins want to know how trustworthy a project's metrics are. Are their follower counts and communities real people, or are they populated by bots?
Tao Te Ching has a relatively modest Twitter following of 9,834, so users might assume that this would be mostly organic traffic. A check on Twitter Audit scores the project at a fairly low 40% suggesting that the majority of their followers are questionable.
Of course, Twitter followers is just one metric among many that potentially interested parties should seek to examine.
For instance, the Telegram group has a reported 88,000+ members. Again, the question here might be why so few of these chat group members fail to follow the company Twitter channel. As always, do your own research.
And finally, some words of wisdom
Here are some cautionary words of wisdom from the book of Tao Te Ching itself, as a timely reminder of what the pursuit of wealth, status and fortune can bring upon the unwary.
"When gold and jade fill your rooms,
You'll never be able to protect them,
Arrogance and pride with wealth and rank,
On their own bring disaster"
– Tao Te Ching verse nine, Henricks translation
Disclaimer
In adherence to the Trust Project guidelines, BeInCrypto is committed to unbiased, transparent reporting. This news article aims to provide accurate, timely information. However, readers are advised to verify facts independently and consult with a professional before making any decisions based on this content.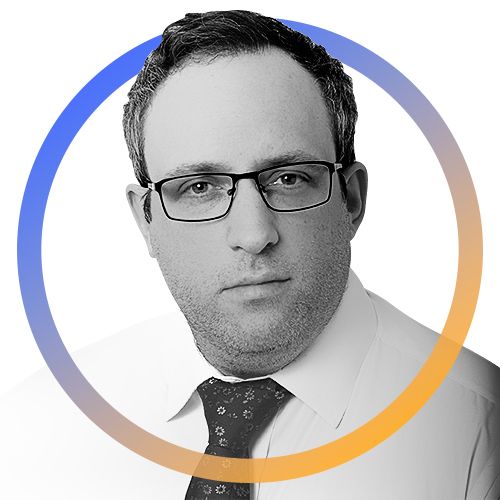 Robert D Knight is a journalist and copywriter who has specialized in crypto for over four years. His varied experience includes freelancing, in-project contracts, agency work,...
Robert D Knight is a journalist and copywriter who has specialized in crypto for over four years. His varied experience includes freelancing, in-project contracts, agency work,...
READ FULL BIO
Sponsored Sponsored