The cryptocurrency market continues to exhibit volatility, with the prices of Pepe Coin ($PEPE) and Doge CEO ($DOGECEO) recently taking a tumble.
Meme coin enthusiasts had previously been bullish on these two tokens, yet their ongoing price slides have led to many looking elsewhere for viable investment opportunities.
Fortunately, a select group of tokens – Copium, AiDoge, and Ecoterra – have defied the odds and are offering a glimmer of hope to crypto investors thanks to their unique use cases and overwhelming community support.
Pepe Coin & Doge CEO Continue to Be Affected by Market Turbulence
Two of the most talked-about meme coins in April were Pepe Coin and Doge CEO – yet their popularity has dwindled over the past three weeks.
$PEPE is now trading 63% lower than its all-time high posted on May 5, per CoinMarketCap, while $DOGECEO is down 72% from its peak.
The recent bearish momentum shows no signs of stopping either, with $PEPE's price falling by 7.3% on Sunday.
$DOGECEO fared a little better, rising slightly throughout the weekend. However, the token's downward trajectory has resumed over the past few hours – with price now heading rapidly towards all-time lows.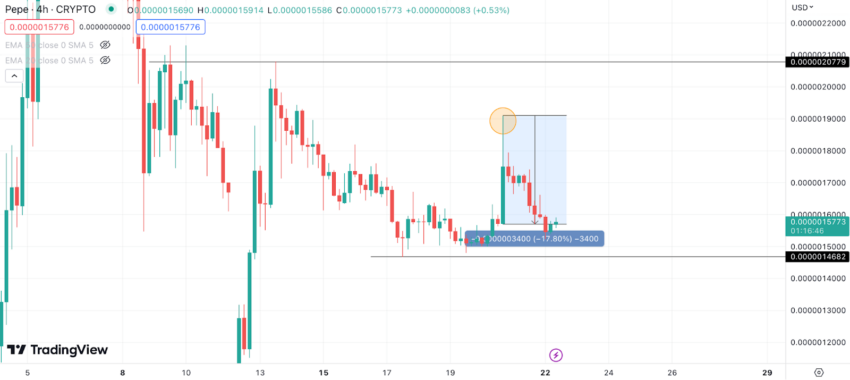 The significant drop in value for Pepe Coin and Doge CEO underscores the volatility inherent in the meme coin niche.
Pepe Coin is the worst affected of the two, with data from Etherscan.io revealing that the number of $PEPE holders is now relatively stagnant.
As such, many in the investment community believe that $PEPE's heyday has been and gone, with the only way being down for the token.
This sentiment is also applicable to Doge CEO. The project's official Twitter account hasn't tweeted since May 10, hinting that the developers may have given up hope of recovery.
The rapid decline of Pepe Coin and Doge CEO emphasizes the volatile nature of the meme coin niche – and with this decline showing no signs of slowing, it appears investors are now looking elsewhere.
Copium Emerges as New Contender for Next Big Meme Coin with Influencer Backing
Fortunately for investors, several new contenders are making big moves in the crypto market.
Another emerging contender is Copium ($COPIUM), a new meme coin that has caught the investment community's attention with its unique approach and influencer backing.
$COPIUM was one of the biggest movers in the market last week, launching on the Uniswap decentralized exchange (DEX) and immediately rocketing over 800%.
Although price has pulled back from the highs of May 18, momentum is beginning to build once more, with $COPIUM up 67% in the past 24 hours.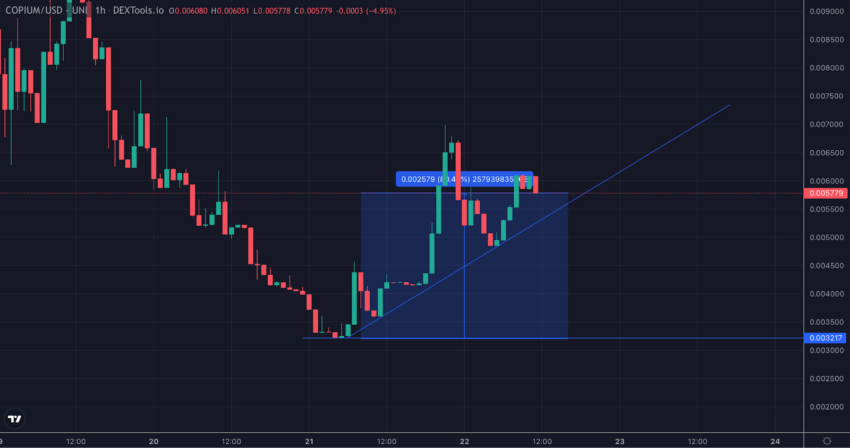 The main reason this community-driven meme coin is receiving so much attention is the appeal of the "Copium Club," which is Copium's online community.
This community is filled with well-known crypto influencers like FaZe Banks and DeeZe, both of whom have invested in the Copium presale phase.
The fact that prominent names like these have attached themselves to the Copium project has generated immense publicity and contributed to the token's incredible price increases.
YouTube analyst Jacob Bury, who has over 16,800 subscribers, even posted a video speculating that $COPIUM could produce 1,000% returns for early investors.
Overall, the future looks exceptionally bright for $COPIUM holders – and with Pepe Coin and Doge CEO continuing to falter, it could offer a viable option for those seeking an alternative meme coin to invest in.
AiDoge Shakes Up Meme Coin Market & Raises $11.2m
At the same time Copium has been gaining attention in the public market, another meme coin has been making waves through its ongoing presale phase.
AiDoge ($AI), a rising contender that combines artificial intelligence (AI) technology and viral meme appeal, has now raised an incredible $11.2 million through its presale.
Meme coin lovers have been coming in their droves to purchase $AI since the presale phase offers a limited-time opportunity to buy tokens at a discounted price relative to the planned exchange listing price.

These meme coin enthusiasts are also being wowed by AiDoge's groundbreaking meme generator, built on the Ethereum blockchain.
Per AiDoge's whitepaper, this meme generator is trained on colossal datasets that ensure the images it creates are topical, humorous, and can be shared on social media sites like Reddit and Twitter.
AiDoge users can also share their created memes on the project's public wall. The memes that receive the most upvotes each month will be shown at the top of this wall – and the creators of these memes will earn $AI rewards.
Ultimately, AiDoge is distinguishing itself in the crowded meme coin market through the features noted above – and is now driving considerable interest from crypto lovers worldwide.
Ecoterra Spearheads Eco-Friendly Revolution in the Crypto Market
While Copium and AiDoge make headlines in the meme coin market, Ecoterra stands out due to its unique focus on sustainability.
Ecoterra ($ECOTERRA), an emerging force in the crypto space, is marrying blockchain technology with sustainability, proving that cryptocurrency can be both lucrative and eco-friendly.
Put simply, Ecoterra is an Ethereum-based ecosystem that aims to revolutionize the recycling industry through its "Recycle2Earn" app. This app allows users to earn $ECOTERRA tokens by recycling items at Reverse Vending Machines (RVMs).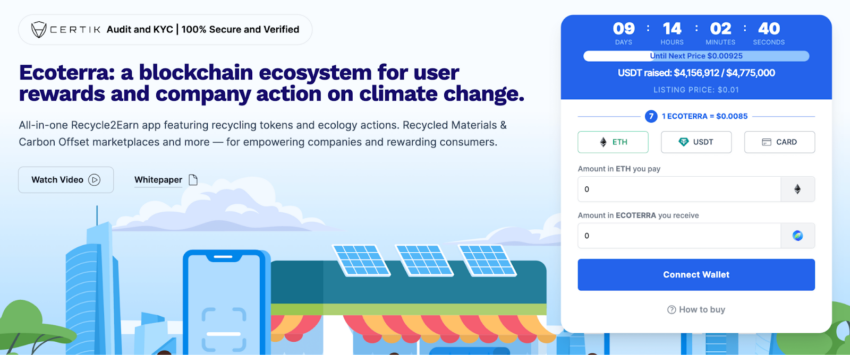 Alongside this app, Ecoterra's ecosystem will also have a carbon offset marketplace, where individuals and companies can offset their carbon footprint by purchasing carbon credits using $ECOTERRA.
Per the project's whitepaper, Ecoterra will even feature a recycled materials marketplace. This marketplace will allow businesses to source recycled materials for their products or services – and pay for them using $ECOTERRA.
Combining all of these features into one platform, Ecoterra aims not just to make an impact in the crypto market but also to spark a global movement that paves the way toward a greener and more sustainable future for the planet.
At the time of writing, Ecoterra is still in its presale phase – yet has raised over $4.1 million thus far.
Disclaimer
This article is sponsored content and does not represent the views or opinions of BeInCrypto. While we adhere to the Trust Project guidelines for unbiased and transparent reporting, this content is created by a third party and is intended for promotional purposes. Readers are advised to verify information independently and consult with a professional before making decisions based on this sponsored content.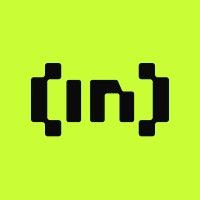 BeInCrypto Team comprises a diverse group of experienced journalists, analysts, and crypto enthusiasts dedicated to delivering the latest news, insights, and analyses in the...
BeInCrypto Team comprises a diverse group of experienced journalists, analysts, and crypto enthusiasts dedicated to delivering the latest news, insights, and analyses in the...
READ FULL BIO
Sponsored Sponsored