Cryptocurrencies have become more attractive in today's world. Many are waking to the promise that these assets provide and are buying into it by the day. For newbie investors who will like to get some education, this guide will help provide useful information about the best crypto exchanges in the USA as you begin your journey into the fledgling market.
In This Article:
The Challenges of Cryptocurrency Regulation
The cryptocurrency industry in the United States has been on a roller-coaster ride, but adoption has continued to increase, even among institutions and high-net-worth individuals. However, the government hasn't been able to create a comprehensive regulatory landscape for cryptocurrencies.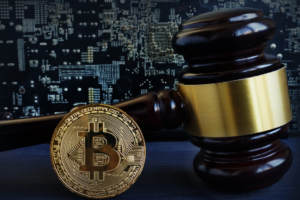 As Bitcoin grew in popularity, tax authorities, law enforcement agencies worldwide have tried to grasp how they work to
develop laws
to govern them. Thus, the legality of Bitcoin has always depended primarily on a person's location. Some countries have been proactive in adopting digital assets, thus creating regulatory frameworks for them much quicker. Countries like Switzerland, Saudi Arabia, and South Korea are leading the charge for now. In this regard, the United States continues to lag behind. While there is immense potential for the country to lead crypto adoption worldwide, Capitol Hill and Washington haven't been as proactive as they could be.
Crypto Regulation Across the United States
Bitcoin is frequently used in the U.S., and this is evident in the increasing number of merchants accepting crypto and the rise in
Bitcoin ATMs.
The federal government's inability to adopt digital assets hasn't stopped crypto enthusiasts from using them. However, the importance of government regulation and adoption remains a significant stumbling block to the level of adoption that industry experts would like to see.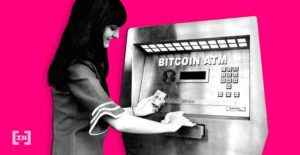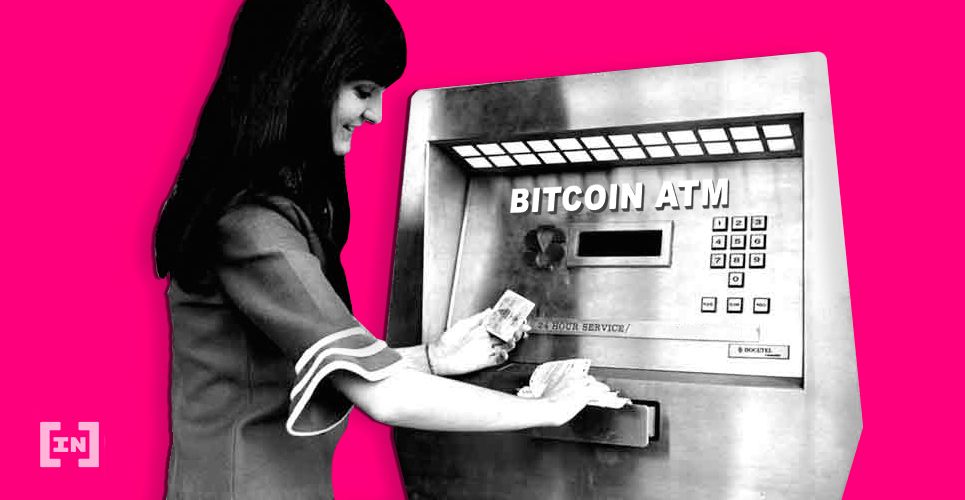 While the federal government drags its feet on regulating the sector, some American states have taken the initiative to develop some form of crypto legislation. They include:
1. Wyoming
In terms of crypto friendliness, The Cowboy State leads the pack in the United States. The state became a top destination for
crypto companies
in the country when it clarified the legal status of cryptocurrencies and recognized
them
as money. The bill essentially exempted utility tokens that aren't marketed as investment vehicles from securities laws. The bill also
made
Wyoming the first elected body to differentiate utility tokens from commodities and securities.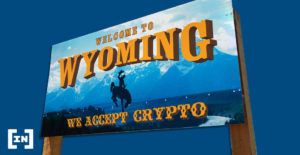 Wyoming has several other pro-crypto bills still active. In February 2019, the state Senate signed a bill allowing banks to administer digital assets. Thus, these banks can qualify with the Securities and Exchange Commission rules on becoming asset custodians. The bill took effect on July 1, and it is expected to draw various financial institutions looking to pivot to crypto in the future.
2. Colorado
Colorado has a history of adopting paradigm-shifting laws and projects. Crypto wasn't different as well. The topic of Bitcoin legalization was a hot-button issue in the state's gubernatorial election for 2018 when two candidates highlighted the importance of blockchain and crypto for the state. Eventual winner Jared Polis is also a pro-crypto politician, whose goal was to create a
safe harbour
that exempts digital assets from state money transmission laws. In March 2019, Polis signed the
Colorado Digital Token Act,
which attempts to exempt digital assets from several securities laws. Effective from August 2, 2019, several digital assets designed for "consumptive purposes" qualified from securities exemptions.
3. California
Home to the world-famous Silicon Valley, it's no surprise that California will be willing to embrace innovative technologies.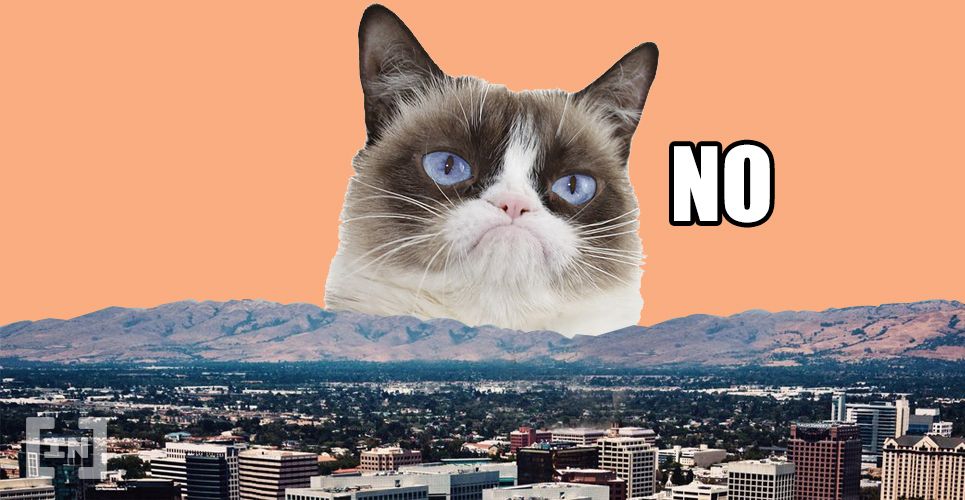 The state became one of the first to roll out an iteration of crypto regulation. In 2014, former Governor Jerry Brown
signed a bill
ensuring that "various forms of alternative currency, including digital money", can be used to make payments and purchases. While the state has yet to make much progress concerning regulating the industry, it is still a top destination for companies. Some of the largest crypto companies in the country – including
Kraken
,
Coinbase
, and Ripple – all have their headquarters in California.
4. New York
New York is the world's business capital. While the traditional financial space has thrived in the state, cryptocurrencies have been a bit of a mixed bag.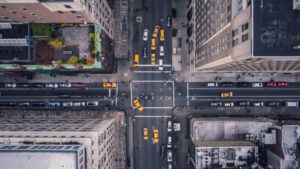 In terms of positives, New York does have a bit of a robust framework in place for crypto companies that would like to set up shop. In 2015, the New York Department of Financial Services (NYDFS) issued the Virtual Currency License (also known as the
BitLicense
). Any crypto company that hopes to operate in the state will have to apply for the license and get an audit from the Department. Several crypto companies have gotten approval from the Department. The Gemini Exchange obtained the BitLicense in 2015. Others had to game the licensure structure through acquisition. For instance, Coinbase acquired
Tagomi
, a brokerage firm licensed to operate in New York.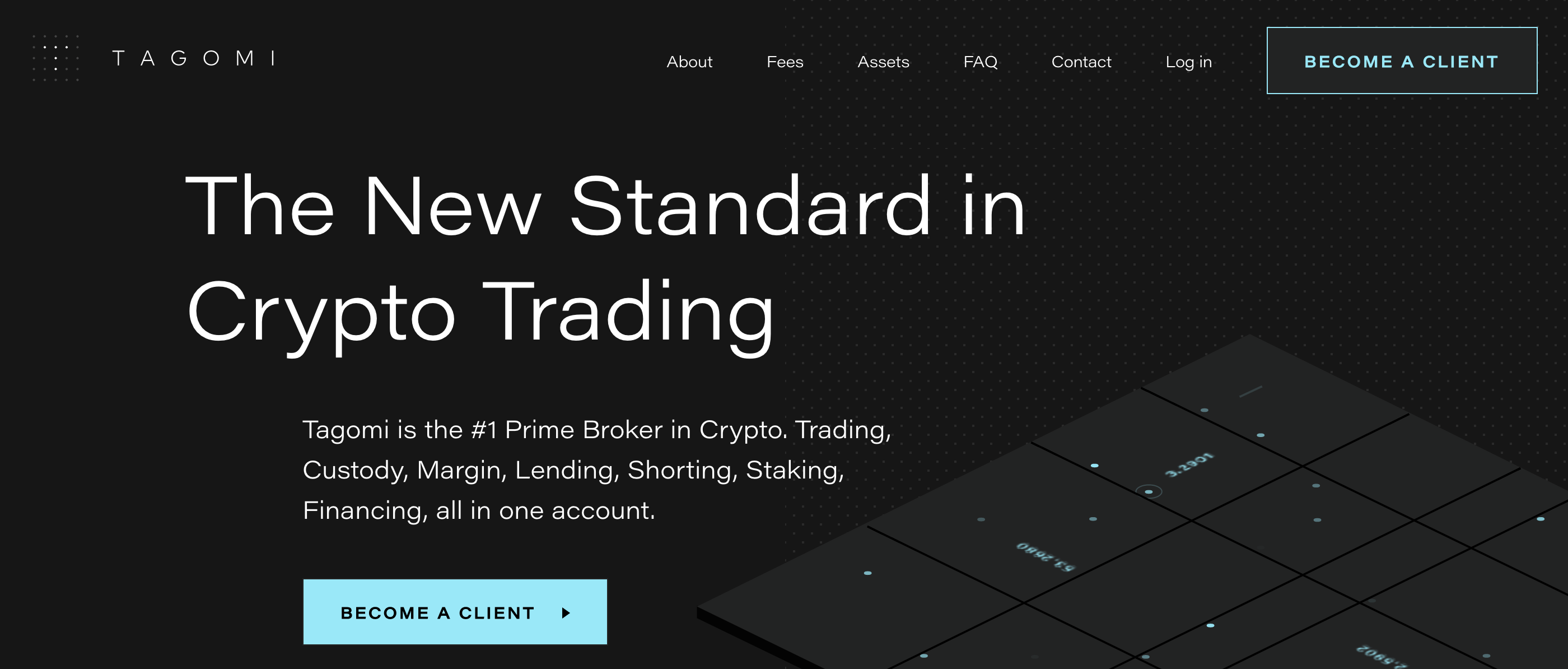 However, the license has been a contentious issue at best. Many companies that failed to get accepted have cited that the license disclosure and consumer-protection requirements are overly stringent, thus accusing the Department of extreme jurisdictional overreach. The debates over whether the BitLicense requirements are fair will continue for as long as New York remains a top market for crypto companies. While it provides a structure for operation in the state's crypto industry, the license does appear to be turning a lot of companies away.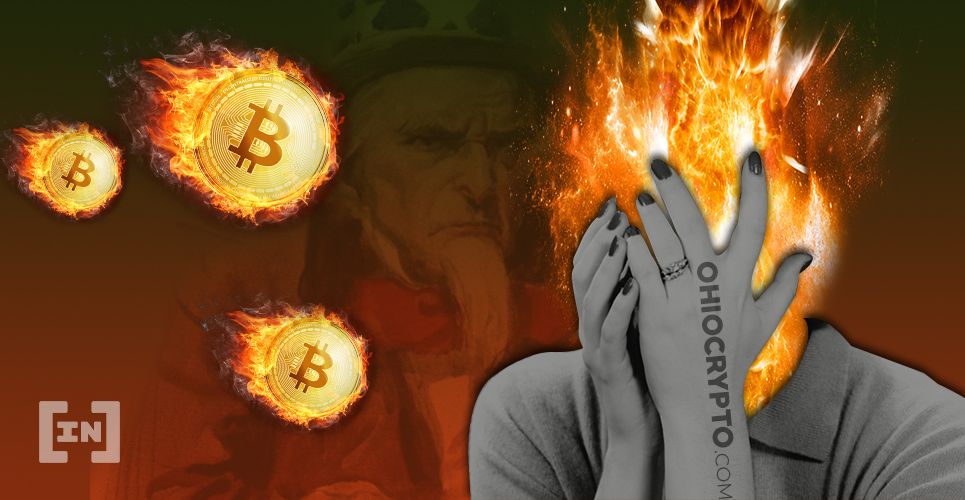 5. Ohio
Ohio does have a lot of work to do before it becomes a federal crypto hub in the United States. However, the state had made some progress before taking four steps backwards. One area the Buckeye State focused on was on crypto-based taxes. The state created a portal—OhioCrypto.com—where companies in Ohio could pay taxes in Bitcoin. Top e-commerce company
Overstock
took the initiative. In January 2019, the company's former founder and chief executive, Patrick Byrne, announced in an investor update that the firm would be filing its commercial activity taxes in the state via the website. The announcement was filled with fanfare until it was
suspended 
by Ohio's Treasurer Robert Sprague some months after launch over irregularities in the selection process of the payment processor used for the service.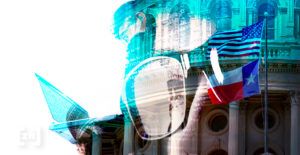 6. Texas
Texas was one of the first states to awaken to the prospect of cryptocurrencies. Like the other states on the list, it hasn't developed into a full crypto hub – although it's also making some significant moves. In April 2019, the state government passed a
memorandum
declaring that individuals and companies didn't require a money transmitter license to
sell Bitcoin
or any other cryptocurrency. Since then, Texas hasn't done much to regulate the sector, but the state has attracted bitcoin miners of late. Despite the hot climate, Texas has become a frontier for mining in the U.S. It has attracted names like
Bitmain
, Layer1, and others to set up shop in the state, taking advantage of the abundance of land and competitive electricity rates.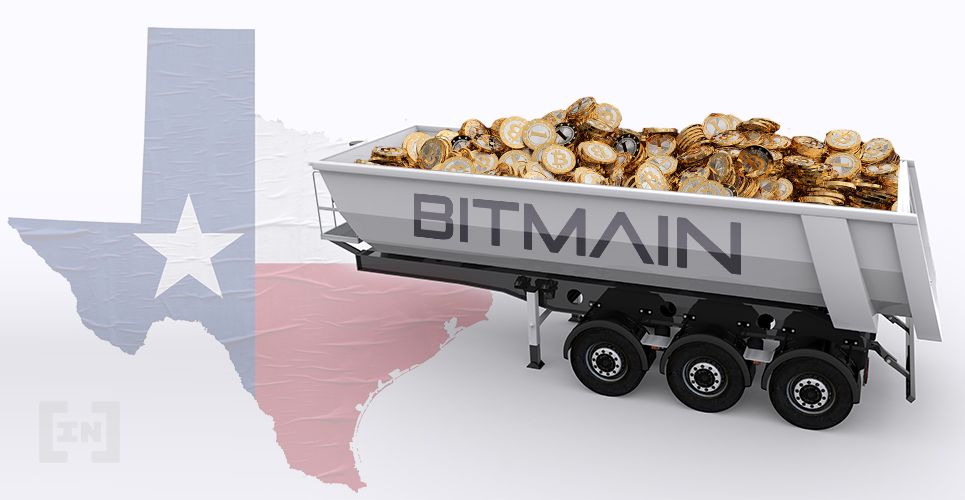 Is it Legal to Buy Bitcoin in the USA? Progress Made at the Federal Level
While states appear to be leading the charge in terms of crypto adoption, the federal government has also been moving – albeit much slower.
IRS Moves Forward With Crypto Tax Clarity
Although there's no national framework for adoption, one area where the government appears to have moved quickly has been in the taxation space. Last October, the Internal Revenue Service (IRS) published Revenue Ruling 2019-24, which addresses several questions concerning tax compliance viz a viz cryptocurrency airdrops and forks.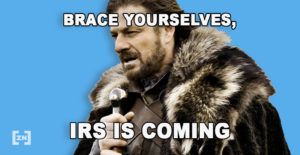 The guidance gave insights on questions concerning crypto transmissions between investors – especially cryptocurrencies, from capital assets.
It addressed the various means of valuing income received as cryptocurrencies, the tax liability implications of hard forks, and how to calculate taxable gains in the event of cryptocurrency sales.
The ruling came as a follow up to Notice 2014-21, which set "general principles of tax law to determine that virtual currency is property for federal tax purposes."
Both rulings have left quite a lot to be desired. As for Ruling 2019-24, the IRS famously misrepresented airdrops and hard forks. Last December, eight Congress members sent a letter to the tax authority, asking it to clarify its tax laws as quickly as possible.
While the letter praised the IRS for acting swiftly on the issue of regulations, it also alluded that several items were left unattended. For instance, the ruling didn't provide clarity on various crypto-related financial activities, including interest from digital asset deposits and crypto-based income.
So far, the agency has shown a willingness to go back to the drawing board. A few weeks back, crypto tax company Crypto Trader published a letter from the IRS. The agency called for third parties interested in helping it develop calculations for crypto transaction taxes.
According to the Statement of Work, the third party will be required to aggregate, value, and compute the gains and losses incurred by individuals' cryptocurrency transactions.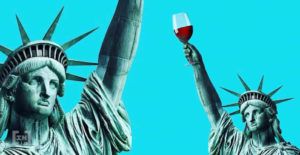 Crypto Comes for Capitol Hill
There's been an increased cryptocurrency presence at the Senate level. Late last year, Kelly Loeffler, the former chief executive of institutional investment company
Bakkt
, was appointed to the United States Senate. Several other top administration positions include that of
Brian Brooks,
the Acting Comptroller of the Currency. Brooks was appointed last month a few months after been tapped from
Coinbase
, where he served as general counsel. Before his government assignment, he was general counsel to Coinbase. Several members of Capitol Hill have also shown a disposition towards progressive crypto regulations. Last year, Rep. Tom Emmer (R-Minn.) was working on
introducing
a bill to Congress that would protect token sales from excessive SEC overreach. Rep. Warren Davidson (R-OH), also criticized Congress for not acting quickly enough to provide crypto regulatory clarity in the United States. As he
explained
, the lack of clarity is hurting innovation in the industry and forcing companies out of the country. The probability of these individuals bringing change is yet to be seen, of course. But, having pro-crypto leaders in government is always a positive for the industry.
Top Exchanges to Buy Bitcoin in the USA
Despite Bitcoin's current status in the government, it's quite clear that cryptocurrencies will eventually get the mainstream adoption that industry insiders seek. Bitcoin has been providing stability and an opportunity for investors to hedge their risk and protect themselves, and quite a lot of people are now seeing that. So, it's understandable that many will want to get in on the market and own some cryptocurrencies now. If that's the case, you will need a crypto trading platform to store your assets.
If you're an aspiring crypto investor,
Coinbase
is probably the best exchange for you. The exchange is one of the most popular in the world, with over 100 cryptocurrencies supported and a customer base of over 300 million.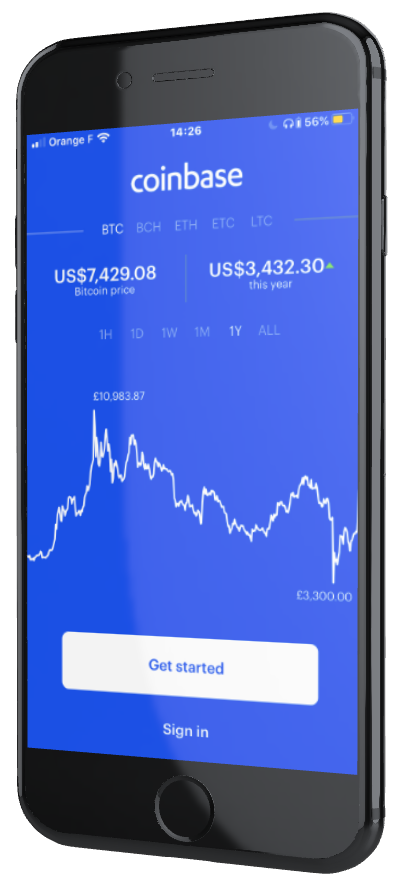 The exchange started in 2012, making it also one of the oldest crypto exchanges around. The fact that it has such a track record is laudable.
Coinbase
offers several services namely:
Brokerage: This is the core of Coinbase's offering. The company has a brokerage service that allows users to buy and sell cryptocurrencies, and users love it for its easy-to-use interface. Note that the exchange stores your cryptocurrencies for you.
Coinbase Pro: This is Coinbase's trading service. While the brokerage service works best for beginners, Coinbase Pro is more targeted at experienced, sophisticated users. The service allows you to trade Bitcoin with competitive fees and several advanced trading tools.
Coinbase wallet: The company introduced its independent mobile wallet in 2018. The service is available for iOS and Android users, and it stores your assets on your device. So, you have access to the funds alone.
Merchant solutions: Businesspeople who will like to accept Bitcoin at their stores can also take advantage of Coinbase's merchant solutions. The service provides a plug-in that allows shops on some top content management systems (including WooCommerce and Shopify) to integrate Bitcoin payments seamlessly.
Custodial services: Coinbase's custody service allows institutional investors to store their assets easily.
Coinbase Pros
Relatively low transaction and trading fees
Intuitive mobile app
Great user interface
Suitable for newbie traders
Coinbase Cons
Subpar customer support
High level of oversight
Kraken
is another top exchange that crypto enthusiasts can easily get on. The company is headquartered in San Francisco – like Coinbase. It's also got an excellent track record, so you have the legitimacy you need to feel secure.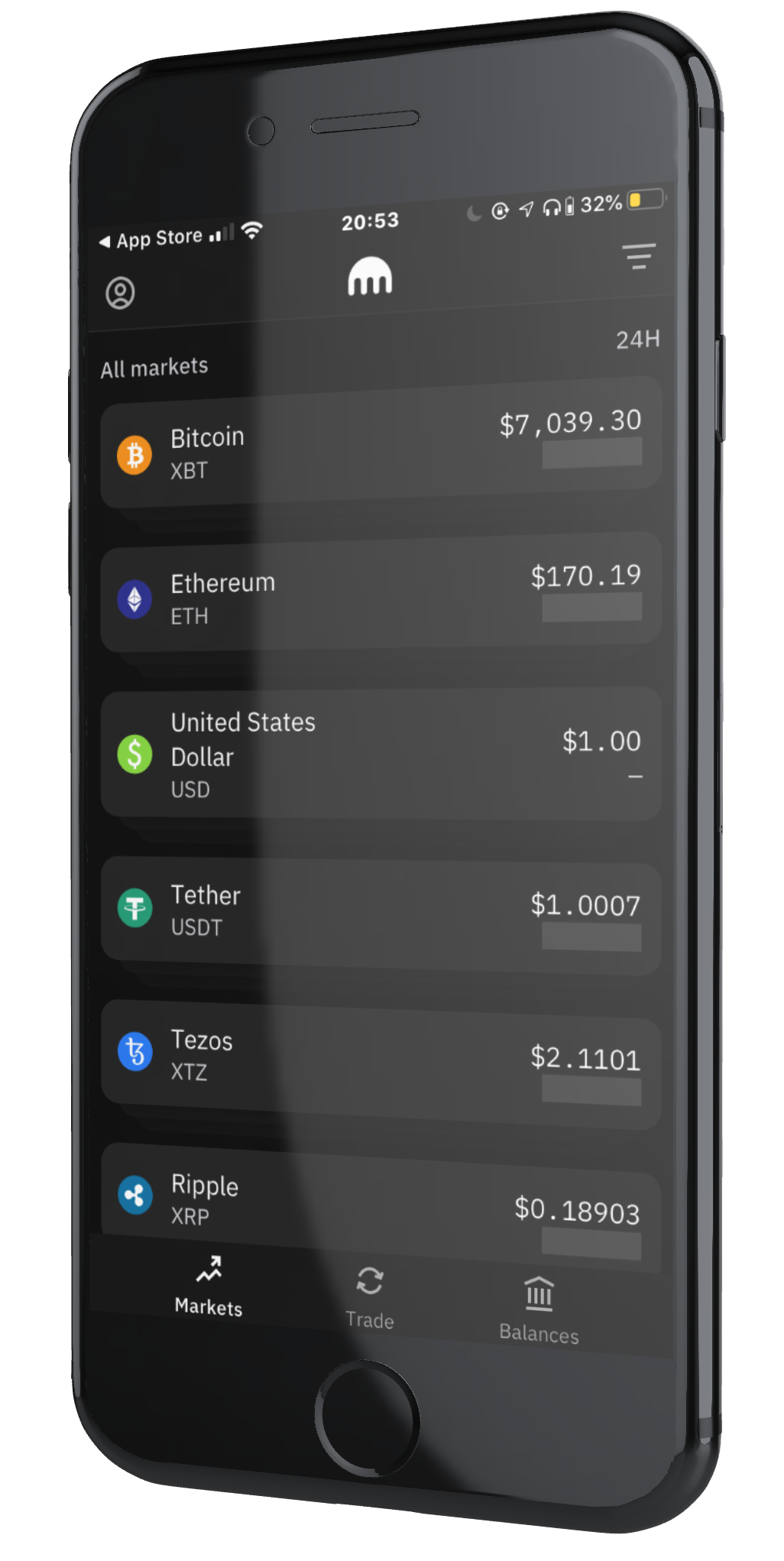 The exchange started operating in 2011, and it works across the United States and many other countries. Note, however, that it's not available in New York due to the BitLicense restriction. Kraken provides its customers with an advanced trading platform., where they can access margin and spot
trading
services. The interface is not as user-friendly as Coinbase. The design is more skewed towards advanced traders. The exchange also offers Over-the-Counter (OTC) services for high-volume traders (essentially, traders with over $100,000). The traders who make frequent high-volume trades could also get dedicated account managers to interface with 1-on-1.
Advanced trading options
Unique dark pool
Quick customer support
Low fees
Lengthy registration process
Not suitable for newbie Bitcoin users
3. Gemini
Gemini is another popular platform for investors. The platform has grown in popularity for its focus on regulation and oversight. It was created by millionaire twins Cameron and Tyler Winklevoss.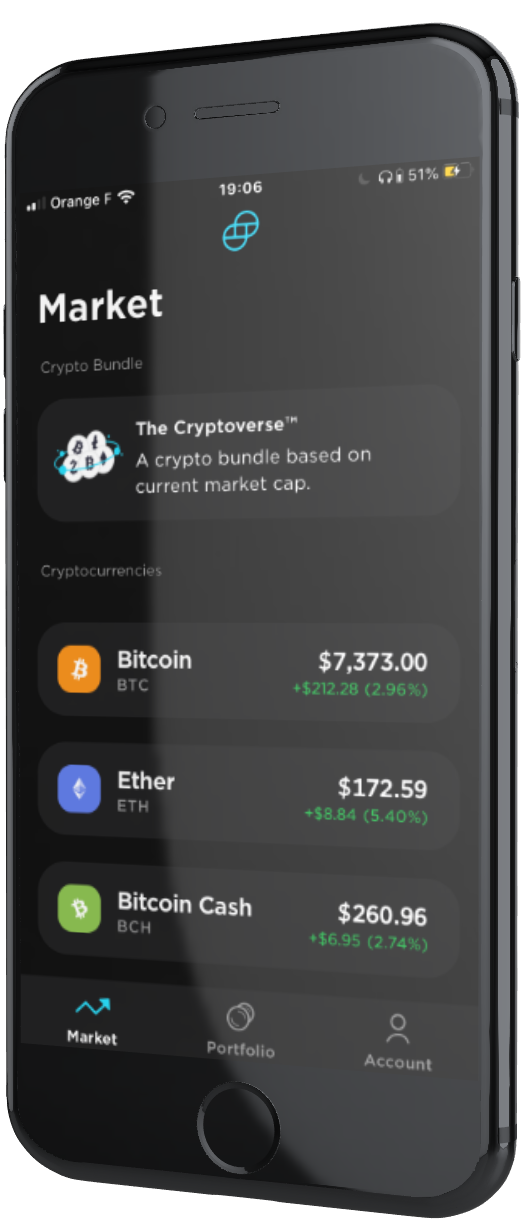 This exchange comes with a simple, interactive interface. While there aren't many advanced features, it is a reliable option for beginners. Users who value security will also love the exchange's safety features, including two-factor authentication, cold storage, and integration with Amazon Web Services. Besides being a direct competitor to Coinbase, Gemini is known as one of the most regulated and fully compliant exchanges to trade digital currencies. The platform is available in most U.S. states, including New York. You can buy and sell Bitcoin and other popular cryptocurrencies on the platform. Gemini also provides U.S. Dollar accounts that are insured by the Federal Deposit Insurance Corporation. It keeps all funds in a chartered bank based in New York.
Gemini Pros
Regulatory compliance
Top-notch security features
Low exchange fees
Reliable customer support
Gemini Cons
Requires a lot of information to setup
Limited funding methods
Conclusion
Cryptocurrencies have grown significantly over the past few years. While there are several issues to be addressed before they can become part of the American financial system, they've shown a significant amount of promise so far. More states have recognized their value, and investors have swooped in en masse. Potential investors will have various platforms where they can make transactions and trade using these assets. However, you won't come across any platform that will give you better service than the three listed.
Disclaimer
In line with the Trust Project guidelines, the educational content on this website is offered in good faith and for general information purposes only. BeInCrypto prioritizes providing high-quality information, taking the time to research and create informative content for readers. While partners may reward the company with commissions for placements in articles, these commissions do not influence the unbiased, honest, and helpful content creation process. Any action taken by the reader based on this information is strictly at their own risk.