The world of esports keeps growing. Esports is a booming global industry of video gamers playing competitively in tournaments. It might have started as a phenomenon occurring in basements, but it has grown bigger since then. The industry is larger, the audience is global and there are numerous opportunities to invest.
In this article, we look into some of the most prominent investment opportunities available in esports. 
What is Esports?
In its simplest sense, esports – an acronym for electronic sports – is a term that describes competitive video gaming.
Esports combine several traditional gaming elements while adding some novel components to create the ultimate gaming experience. Like traditional gaming, they involve consoles and games from mostly recognized developers. However, unlike conventional gaming, they usually involve human-to-human players and a captive audience.
Several games have been able to harness that natural competitive fire in players and have soared to astronomical heights. Call of Duty pits two teams against each other in a modern-day virtual battleground, while games like League of Legends do the same thing – but with a more idyllic, fantasy-based virtual environment.
In esports, players can play one-on-one or as part of dedicated teams. In the latter category, teams can also have analysts and coaches who help bring out the best in each player. Games can be played physically on consoles or online via streaming platforms.
Then, there is the element of fans, who enjoy the games and the atmosphere that this competitive nature creates. Some of these fans are gaming enthusiasts who watch to learn skills, while others just love the thrill of it all.
Why Esport is so popular?
To be fair, online gaming isn't entirely new. As far back as the 70s and 80s, the gaming space has seen a significant proliferation of players. However, many were considered amateurs. Over the past 10 years, however, esports has taken off.
The industry is at its most vibrant point and making impressive gains. In 2016, more people saw the finals of League of Legends (43 million viewers) than the NBA finals with its 31 million eyeballs.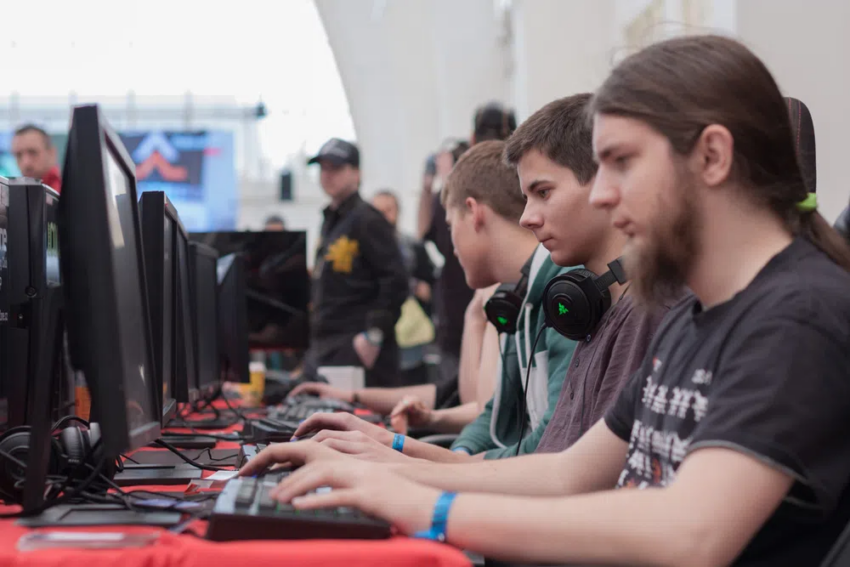 Data from Business Insider shows that total esports viewership is expected to grow at a 9 percent compound annual growth rate between 2019 and 2023, topping 646 million in the latter year. Primarily, this increase has been fueled by the following factors:
1. Improved Gaming Accessibility
The improved accessibility of games has become the top reason why esports has now become so popular. You can access games from your mobile, console, and online streaming channels. With so many ways to play games, you can turn pretty much any device into a gaming hub and get on the trend.
It goes without saying that not every platform supports the same gaming experience. Mobile devices and certain streaming platforms are still no match for the processing power of gaming consoles or dedicated PCs. Nonetheless, improved accessibility ensures that anyone can get into the esports scene easily.
2.
Better Gaming Quality 
Game developers have also improved their development skills over the past few years. More games have been introduced for people to play, and the technology used to control these games – as well as the networks that host the games – have improved in capability. All of these have made games more desirable for players.
3.
Gaming Varieties 
Today, esports lovers have a long list of titles to select from. You can choose a wide range of titles encompassing several genres and from different developers. From war and fantasy to sports and combat games, esports is becoming just as vast as traditional video gaming.
Not all games are for everyone, but you should be able to find a title that appeals to you easily. Some of the most-watched esports titles on Twitch are League of Legends, Dota 2, Heroes of the Storm, and Counter-Strike: Global Offensive
How to invest in Esports?
The esports industry is a billion-dollar space. Esports players make money through their skills—which is developed through extensive play. You could enter an esports competition and win the prize money if you're talented enough. You could also go the way of famous names like Tyler "Ninja" Blevins, who makes millions annually via streaming channels.
However, these two are quite improbable for most people. You need otherworldly skills and incredible dedication to win an esports league. For success in streaming, you need both and a wide-reaching fanbase on streaming channels for you to monetize.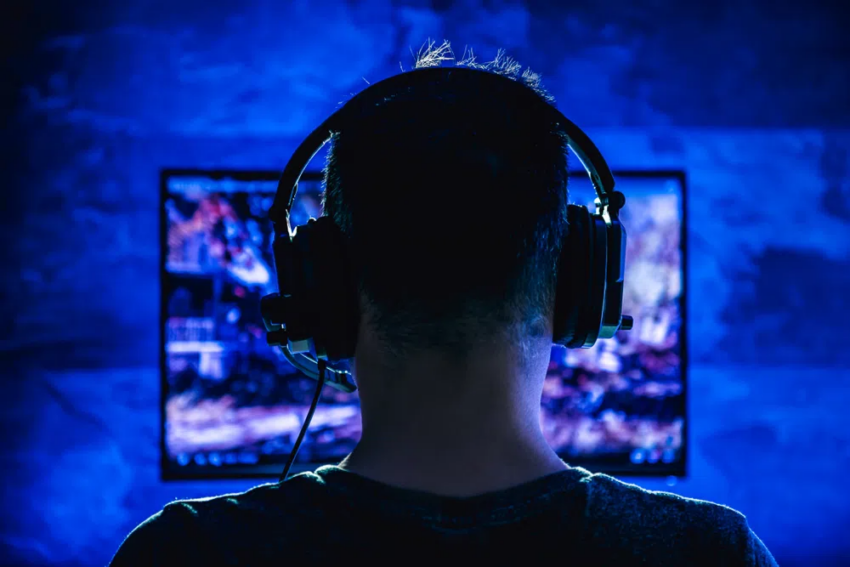 Still, there's some hope. You could take some money and make strategic investments in esports that will make you sizable returns.
Here are some smart ways to invest in Esports:
Invest in Esports Companies 
The first way is to invest in an esports company. There are different types of companies in the esports space. You can purchase their stocks and gain as these stocks surge over time.
You can invest in the following categories of esports companies:
Game Developers 
Gaming companies primarily develop and distribute gaming content. They could also own and organize esports leagues in some cases.
Game publishers benefit from the ownership of their games. They control where their games are played, hosting tourneys and others. Publishers and developers have more avenues to monetize their intellectual property over time.
Some of the top game publishers and developers include:
Electronic Arts (EA): FIFA, Madden NFL, Apex Legends, etc.
Activision Blizzard: Call of Duty, Overwatch, etc.
Ubisoft: Watchdogs, Gods & Monsters, For Honor, etc.
Epic Games: Fortnite, ZombieArmy, BorderLands 3, etc.
Sony Interactive Entertainment: God of War, Spider-Man, The Last of Us, etc.
Media companies
Media companies have been the largest beneficiaries of the growth in online game streaming. These companies operate streaming platforms and entertainment services, receiving revenues from subscriptions and endorsements.
These companies generally provide a derivative entertainment form. Since they provide increased engagement, they are critical to the esports business model. Also, their business model works so well because it is game-agnostic. Unlike publishers and developers, media companies find it much easier to adapt to industry trends and the rise of new gaming genres.
A media company could also branch out to sponsor esports leagues and teams. So, they are attractive investment opportunities. The most popular esports media companies include Twitch (now owned by Amazon), Huya (owned by Tencent), the Modern Times Group, etc.  
Hardware Manufacturers
These companies primarily build tools that enhance the gaming experience – everything from gaming rigs and dedicated PCs to keyboards and even gaming chairs. In some instances, they also sponsor esports leagues and teams.
The hardware companies have benefited from increased gaming demand a lot. Many see the hardware as the "picks and shovels" of the esports space, and everyone, regardless of their skill level, will need these tools to enjoy the experience.
Some top hardware manufacturers include NVIDIA, Razer Inc., and Turtle Beach.
Buy Esports ETFs
An exchange-traded fund (ETF) is a set of investments that trade on an exchange. These instruments provide a means of buying and selling a basket of assets without purchasing each component.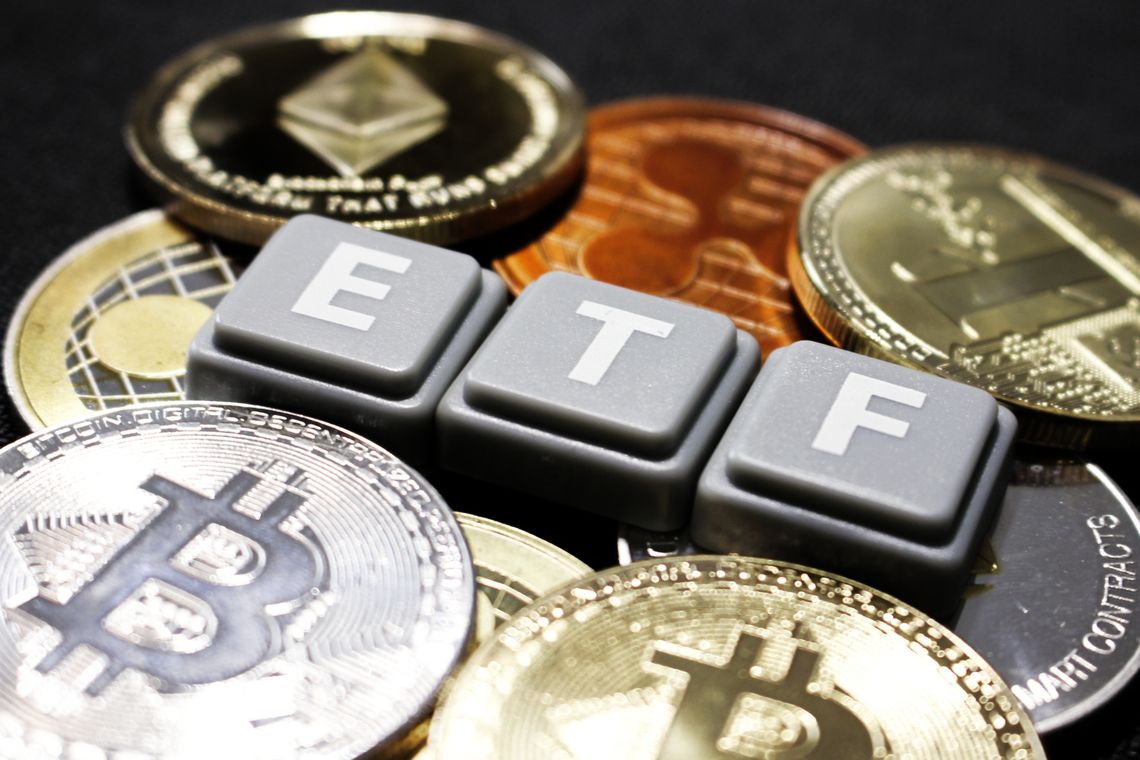 Generally, an ETF works like this; a fund provider that owns the underlying assets builds a fund to track their performances. The fund manager sells units of these funds to investors. So, while each investor owns a portion of the ETF, they don't own the fund's underlying assets. With ETFs, you can diversify your portfolio. These instruments are also relatively cheap. Since they are easy to trade and provide diversification benefits, it's easy to see why they are so popular.
Some of the top gaming ETFs include:
NERD is a multi-cap blended fund tied to the Roundhill BITKRAFT Esports Index. The index tracks esports companies' performance, with stocks of companies like Huya, Tencent Holdings, and Chinese live-streaming giant DouYu.
Global X Video Games & Esports ETF (HERO)
HERO is a multi-cap growth fund focusing on video game publishers, esports leagues, hardware manufacturers, and streaming services. The fund holds stocks in over 40 companies, with top names including Chinese streaming service Bilibili, Singapore-based internet service provider Sea Ltd., and video game maker Nintendo Co. Ltd.
VanEck Vectors Video Gaming and eSports ETF (ESPO)
ESPO is a large-cap growth fund that targets hardware and software companies with ties to the esports space. The fund also has stocks for betting companies and casinos.
ESPO tracks the MVIS Global Video Gaming and eSports Index and has a portfolio of several dozen companies. Top holdings in the ETF include Tencent Holdings, NVIDIA, and Bilibili.
The Crypto Revolution and Gaming
Cryptocurrencies have gained significant attention, especially over the past year, with several top firms' entry into the space.
With asset prices rising, many have raised the potential for mainstream adoption. However, the industry won't be able to achieve this if it doesn't show real-world applications, combined with a compelling user base. Considering recent events, gaming seems to be one of the most lucrative opportunities.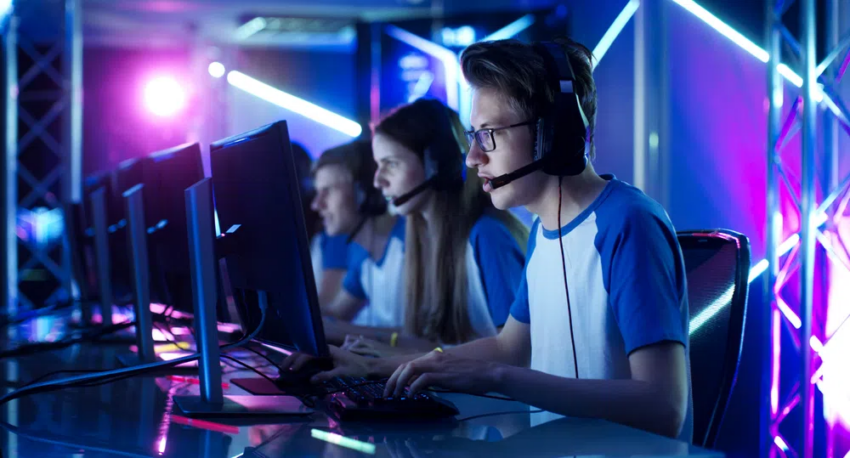 Gaming Tokens
Due to the coronavirus, in-person attendance at events dropped by 0.8%, according to research firm Newzoo. However, forecasts show that the industry should manage a 50 percent growth over the next three years and hit $1.6 billion in value by 2023.
Crypto sector analysts also believe that the gaming industry, as a whole, is ripe for exploration. Last November, digital research firm Messari reported that the coronavirus's impacts could provide the perfect opportunity for blockchain technology and digital assets to transform the esports space. Fantasy sports are not left out.
Citing research from PricewaterhouseCoopers, Messari explained that fantasy sports and betting should grow by 7.2 percent over the next three to five years. Since 75 percent of traditional sports bettors reportedly play fantasy sports, these markets are ripe for growth. With the spread of the coronavirus, esports companies have seen a need to digitize their sporting experience. This way, they can keep viewership up.
Several fantasy games built on blockchains use non-fungible tokens (NFTs) to increase their value, offering them to players and community members in exchange for engagement. Last year, esports personality Susie Kim confirmed the launch of her custom fan cryptocurrency, called SUSIE. Her followers can purchase the token and use it to gain access to Discord chats and shoutouts on her social media channels.
Kim is credited for helping build Twitch's presence in South Korea. With the move, she joined a group of 30 gamers, content creators, and influencers who launched their personal cryptocurrencies on Rally – a digital asset development platform with backing from top venture capital firm Andreessen Horowitz. You could purchase these assets and gain money as they increase in value – most likely in tandem with the views on these personalities' channels.
NFTs
There is also some interesting work in the NFT space. NFTs are tokens that allow innovators to issue unique digital assets. They are particularly compatible with gaming because they enable users to acquire valuable in-game assets stored on a blockchain.
Last year, Felix Kjellberg (aka PewDiePie), a gamer and YouTuber with over 100 million subscribers, lent his support to Wallem – a blockchain-based 3D augmented reality game that uses NFTs for skins and other in-game purchases. The game also rewards users with Ethereum-based tokens from time to time.
Wallem uses augmented reality technology and a 3D map to place virtual objects in the real world. The game features an in-built crypto wallet, allowing users to find and collect cryptocurrencies – including Bitcoin and Ether, which they can transfer to external wallets and sell on exchanges.
Conclusion
The esports scene is ripe for investment. Despite the effects of the coronavirus and the seeming market slowdown, the industry has seen significant gains over the past few years and is expected to bounce back.
While most of the money-making opportunities in esports will require that you build your skills and gain massive followings on streaming services, you could also invest in several strategic forms to monetize your passion for online gaming. You will need some analysis skills, but you can get started with little capital and take advantage of several monetization avenues. 
Frequently Asked Questions
Can you make games on blockchain?
How can blockchain help Esports?
Disclaimer
In line with the Trust Project guidelines, the educational content on this website is offered in good faith and for general information purposes only. BeInCrypto prioritizes providing high-quality information, taking the time to research and create informative content for readers. While partners may reward the company with commissions for placements in articles, these commissions do not influence the unbiased, honest, and helpful content creation process. Any action taken by the reader based on this information is strictly at their own risk.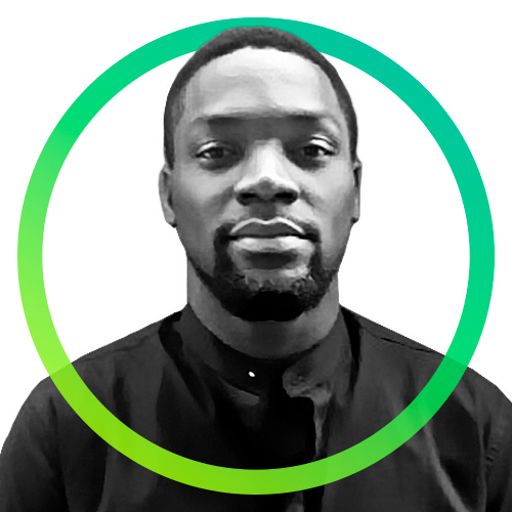 Based in the United Kingdom, Jimmy is an economic researcher with outstanding hands-on and heads-on experience in Macroeconomic finance analysis, forecasting and planning. He has...
Based in the United Kingdom, Jimmy is an economic researcher with outstanding hands-on and heads-on experience in Macroeconomic finance analysis, forecasting and planning. He has...
READ FULL BIO
Sponsored Sponsored