In recent years various mainstream companies have been racing to build the new frontier of user interface and establish a presence in a virtual space — now known as the Metaverse. The idea revolves around an online domain where people get to relate and connect with each other. As a result, people are buying in and wondering how to invest in the metaverse.
Perhaps the most interesting aspect about this new trend is that the seemingly impossible events are already taking place in the Metaverse. For example, in Mar. 2022, presenters, performers, and nominees, at the Grammys had a virtual reality experience via CEEK.
Likewise, in early Apr. 2022, another project partnered with Decentraland to open new doors for people to marry in the Metaverse. So now, with companies like Decentraland, Meta, The Sandbox, and others building promising and real metaverse platforms, how do you get to participate? This guide will highlight different ways on how to invest in Metaverse.
Metaverse in a nutshell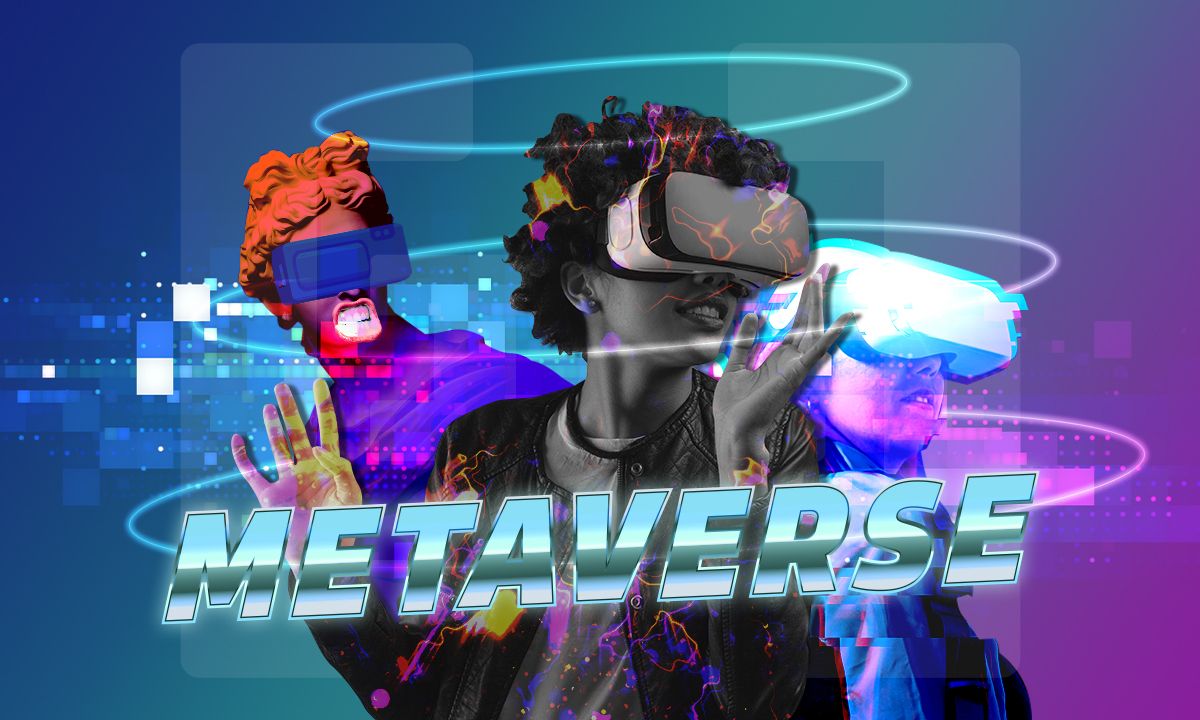 In simple words, Metaverse is an online domain that provides users with a virtually simulated environment that imitates the real world. The Metaverse combines perceptual computing and the Internet. It seeks to design 3D virtual worlds and integrates multiple disruptive technologies such as the IoT, blockchain, cryptocurrencies, AI, and robotics, among many others.
Doing a quick background check, the term Metaverse is derived from Neal Stephenson's 1992 dystopic cyberpunk novel Snow Crash. The Metaverse in this sci-fi novel is a 3D virtual reality dataspace accessed via individual terminals and reality goggles that feature VR headsets. A few years later, projects like Second Life became the most popular Metaverse platform allowing users to have a virtual presence. There were at least 11 million residents in second life, with over 50,000 world business owners. Many companies like IBM also have a presence there.
The Metaverse essentially allows users to dive into the digital space to do virtually everything possible in real life — ranging from entertainment, sports, gaming, etc. It's now a matter of how you invest and participate in this trend as a beginner.
Metaverse investing for beginners
The Metaverse allows anyone to invest and earn from it. Various mainstream and blockchain companies are building on this technology.
It's vital to note that investing in Metaverse is not limited to buying crypto assets. There are hundreds of publicly traded companies as well. These companies hail from different industries, including real estate, video games, as well as entertainment, among others. Decentraland is one cutting-edge platform offering users the opportunities to buy land. Meta is another mainstream company with a growing presence.
Here are a few actionable items that answer the question of how to invest in the Metaverse:
Purchasing metaverse land
Purchasing prefabricated metaverse properties
Buying metaverse crypto
Investing in a metaverse ETF
Buying metaverse stocks
Building and flipping NFTs
Buying metaverse stocks
The total value of platforms in the space is currently worth 118 billion, and according to Statista, it might increase at the rate of about 39% in the next seven years. Investing in Metaverse stocks is quite easy, as all you need is a digital wallet and the ability to participate in a coin exchange.
Different platforms may have their own regulations when signing up for an exchange. For example, some might need Know Your Customer (KYC) verification. Nonetheless, this process is usually easy once you have all your personal ID information for verification.
The top 7 metaverse stocks to buy
This section will highlight seven promising metaverse stocks you can invest in, including Meta Platforms, Roblox, etc. Furthermore, it will explain why they could still be profit-making investments among other tech stocks in the coming future.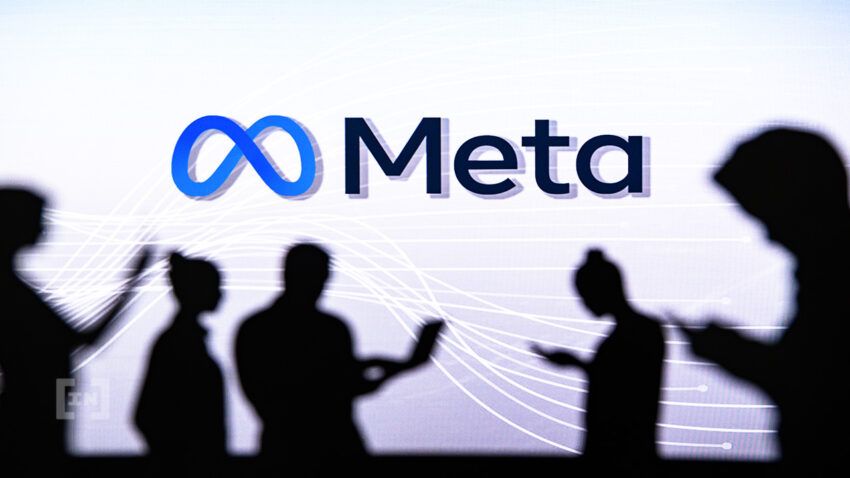 A few months back, Facebook rebranded to Meta; Mark Zuckerberg expressed how he felt about the idea of the Metaverse. He believed it would be the next means of digital communications, socializing, and living.
As a result, Meta Platforms Inc. seeks to develop products that will allow people to have real-life experiences and communicate via mobile devices, virtual reality headsets, and home devices.
The platform focuses on two major segments. First, there is a brand dedicated to socials, and it's called Family of Apps (FoA). FoA deals with Facebook, Instagram, Messenger, as well as WhatsApp, and other services. The second arm is called Facebook Reality Labs (FRL). Also, it is the research arm that focuses on Augmented Reality and Virtual Reality in connection with user's hardware, software, and content.
In addition, the company has already decided to invest $50 million in building a 'responsible' Metaverse. Furthermore, in late Feb. 2022, the platform hosted a virtual event to discuss how the Metaverse can be an optimal virtual experience that can be achieved by improving AI.
Among the big tech whales announcing a stake in the Metaverse is Microsoft. It is releasing several products to give users a better virtual experience. Generally, Microsoft provides suites of computer software, and consumer products to improve workflow. Recently, it has been investing in both the businesses and individual Metaverse.
One Metaverse product that Microsoft has is HoloLens, and it's regarded as the first generation of MSFT's augmented reality or AR headset. It essentially allows users to experience 3D holographic objects as though they are a part of their environment.
The first version was released in 2015, and an improved version was introduced in 2019. It is also being used across multiple industries, including health, entertainment, and education, among many others.
One of the latest Metaverse products Microsoft offers is "Mesh for Microsoft Teams." The platform announced in an event that Mesh will enable people to attend meetings virtually using distinctive avatars and immersive.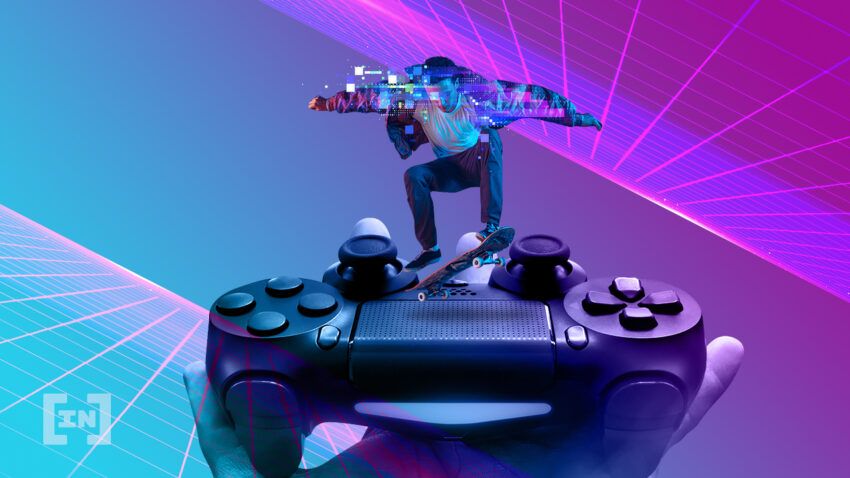 Roblox is a gaming platform popular among younger children. Close to 50% of its users are around age 13 or below, with about 11.8 billion hours of user engagement. Roblox is an excellent way to invest in the metaverse.
Roblox is harnessing the Metaverse, and its plans to become a giant platform in the Metaverse are already picking up steam. Several children across the globe are also interacting with Roblox without ever leaving their homes, and Roblox seeks to keep these users as they get older.
Beyond gaming experience, Roblox is also enabling developers to create games on its platforms and upload them for users to play. This makes it a unique 3D platform allowing users to play games and connect.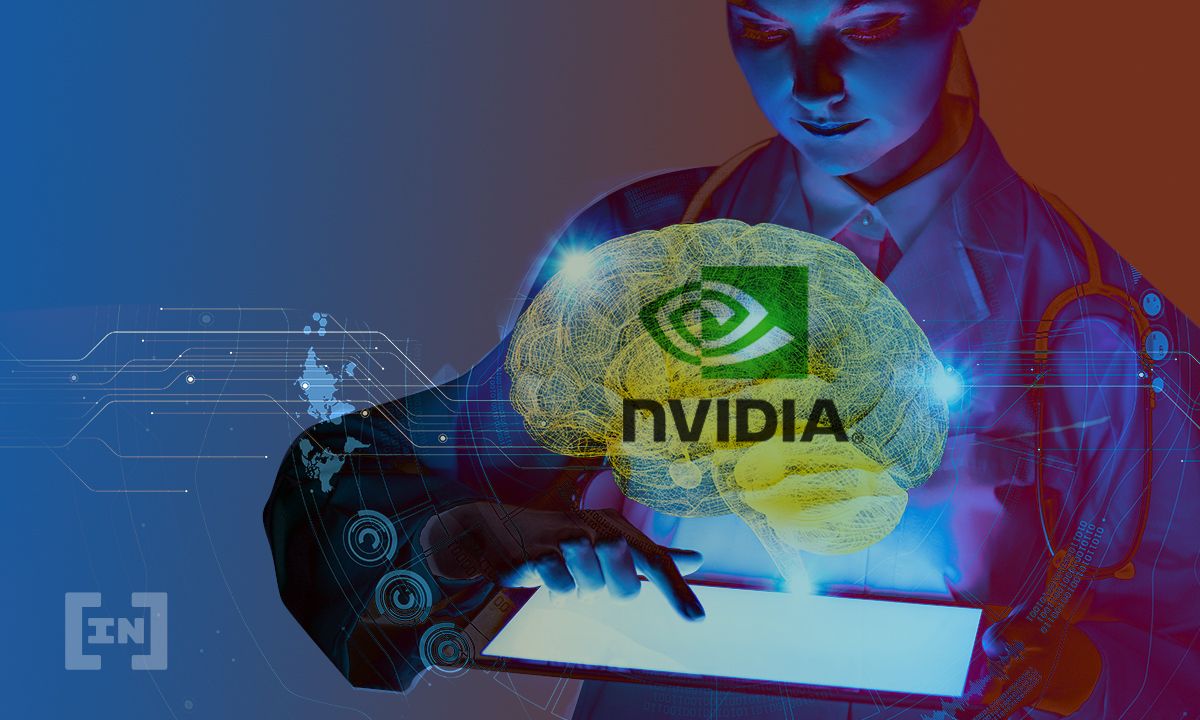 NVIDIA is a tech company creating graphics processing units (GPUs). The company manufactures integrated circuits used in electronic game consoles and personal computers (PCs).
Over the past few years, NVIDIA has taken a huge interest in the virtual world, and it has since then been creating suites of Metaverse products to enable users to develop 3D models of the physical world.
In Oct. 2020, the company introduced the beta release of its Omniverse, tagged as a platform that connects Metaverse into a shared virtual space. NVIDIA uses Omniverse to design and create digital 3D simulations of real-world projects. It's hosted on Pixar's Universal Scene and NVIDIA RTX technology,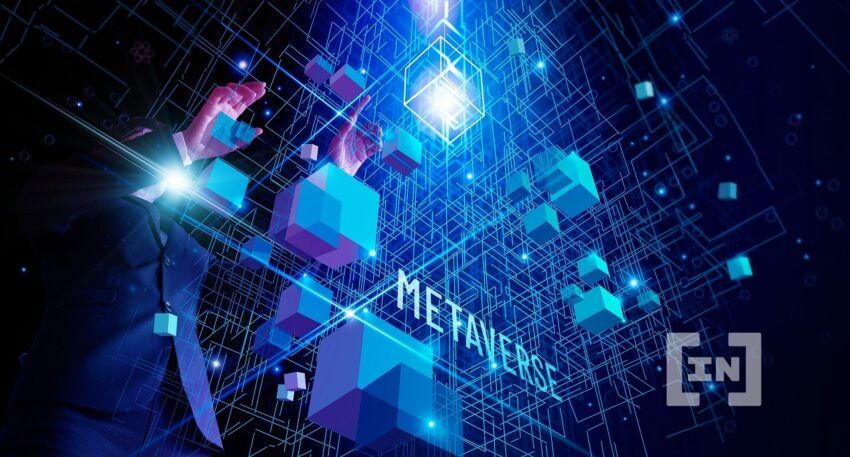 The company builds, designs, sells, and leases aircrafts such as airplanes, rockets, rotorcraft, satellites, telecommunications equipment, and missiles worldwide.
It is looking to use Metaverse to rebrand its design and manufacturing process. In addition, the company plans to execute the shift within the next two years with mechanics suited with $3,500 Microsoft HoloLens headsets, optimized dependence on robotics, and creating a single, incorporated digital network of information. The company plans to stake about $15 billion into the space over the next decade.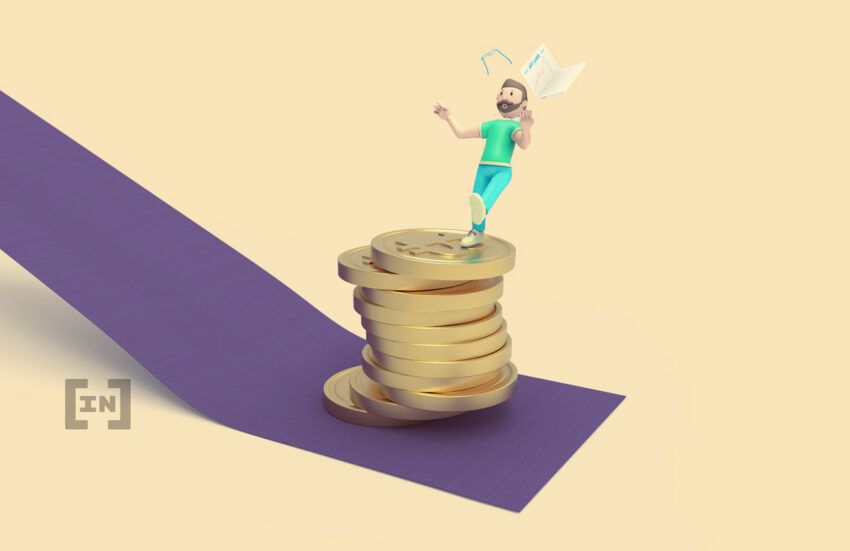 Unity is a cross-platform game engine founded by Unity Technologies. Today, it's available all over the Web, and it's available in almost any web browser, PC, smartphone, as well as tablet. Recently, it has shown massive support for virtual reality platforms.
In addition, Unity software is gaining ground in the Metaverse already with its game engine and Weta Digital acquisition. The company focuses on Metaverse, showcasing several partnership deals outside the gaming industry.
In Dec. 2021, Unity partnered with eBay to offer vendors a 360-degree view to exhibit their products in a palpable, realistic 3D image. Hyundai Motors has also partnered with Unity to create digital twins — a virtual 3D rendition of real-life objects. The automobile company is using the virtual space to improve productivity and generate new innovations in the production process.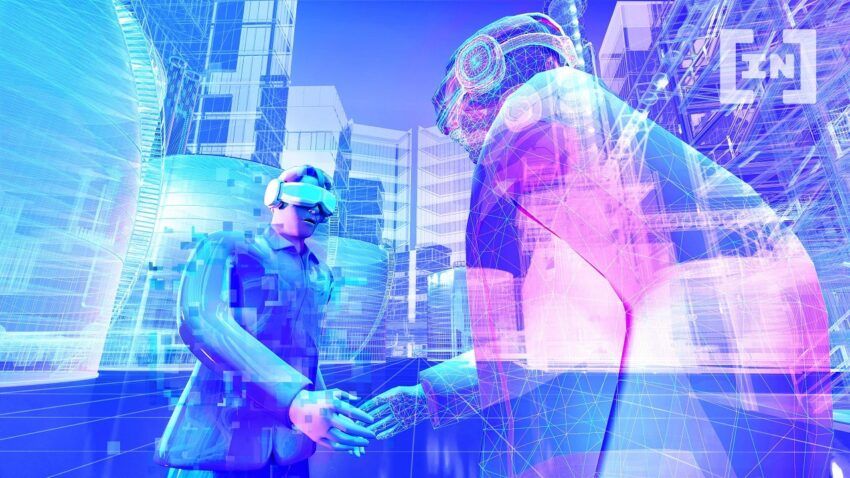 Autodesk is a leading application software company that provides design service tools to several industries. This includes architecture, engineering, and construction; product design and manufacturing; as well as media and entertainment.
Autodesk also provides modeling and rendering to these industries. In addition, it produces a wide range of application software, including AutoCAD, AutoCAD LT, 3ds Max, Inventor, AutoCAD Civil three-dimensional (3D), Maya, Revit, and computer-aided manufacturing (CAM) solutions, among many others.
In a partnership with The Wild, Autodesk will use its extended reality (ER) to enable users in the AEC to also interact and work together in a metaverse-like world. XR is in-between AR, VR, and mixed reality (MR). This makes Autodesk a great way to potentially invest in the metaverse.
Investing in metaverse cryptocurrencies
As a crypto enthusiast looking to get into the Metaverse, many projects focus on the new frontier of tech. Some well-performing crypto Metaverse assets you can take advantage of include AXS — Axie Infinity, MANA — Decentraland, SAND — The Sandbox, as well as BLOK — Bloktopia.
Here are a few applications of the Metaverse crypto assets:
SAND: the innate currency used on metaverse platform The Sandbox. It used to sell real-world as well as digital assets as NFTs on The Sandbox's marketplace. You can also use it to buy land and play games. The crypto is listed on top exchanges like Binance, Huobi, WazirX, and UPbit.
AXS: the innate currency of the popular gaming platform Axie Infinity. Users can purchase this crypto in top crypto exchanges and also earn AXS tokens by nurturing digital pets — Axies. These are also unique NFTs that can be used to compete in tournaments. The crypto is available on top exchanges like Binance, Coinbase, Gemini, etc.
Buying crypto-assets is one of the simplest ways to invest in the Metaverse.
Investing directly in the Metaverse
Just like acquiring physical land in real life, you can buy land as well as 'live' in the Metaverse. This is digital space that you can purchase with cryptocurrencies and sometimes fiat currencies.
The Metaverse land provides users with an optimized 3D experience. It's also easy to claim ownership of these assets since they are in the form of NFTs. Among many benefits of buying a Metaverse, the land is that you can become a virtual landowner and can also sell your property through an exchange or the Metaverse platform itself.
Oftentimes, you can buy lands on the Metaverse with cryptocurrencies. Ethereum, SAND, and MANA (currency of the community-based Decentraland platform) are the most popular cryptocurrencies in use. So buying one of these assets is the first step to owning land on the Metaverse.
The buying process is quite easy as you only need a crypto exchange platform to buy. However, it involves greater risk than buying regular crypto assets, as the worth of virtual lands relies on the growth of the overall Metaverse adoption.
Metaverse ETFs as an alternate option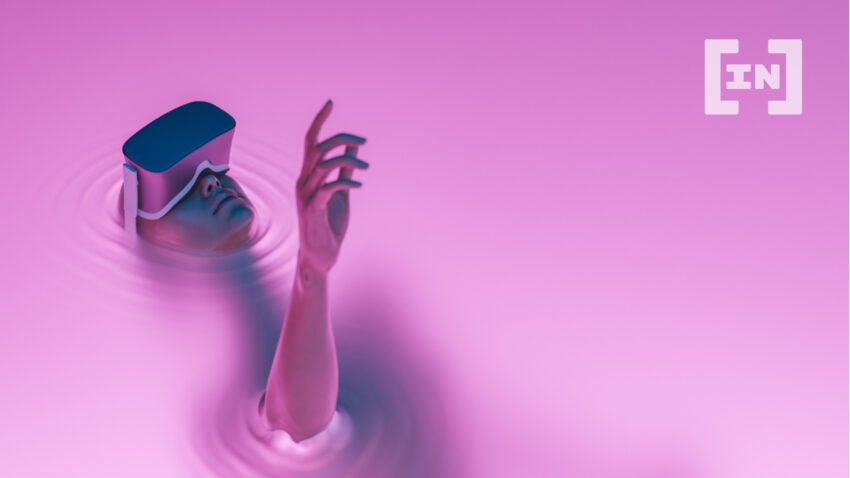 Metaverse ETFs are trending investment opportunities that offer you different types of stocks that an experienced fund manager trades.
We can relate ETFs to the usual mutual funds. They both showcase a group of stocks organized into a single asset that offers considerable expected returns. However, the major difference is that an experienced manager is trading with ETF to preserve and ensure maximum market value.
Among several Metaverse ETFs, you can invest in are Roundhill Ball Metaverse ETF, The Simplify Volt Fintech Disruption ETF, eToro Metaverse Life Smart Portfolio, ProShares Metaverse ETF, Subversive Metaverse ETF, as well as Evolve Metaverse ETF.
With eToro's Metaverse Life Smart Portfolio, you can invest in all aspects of the metaverse — stocks as well as crypto — together in one place.
NFTs are highly volatile, may not be regulated or subject to any consumer protection rules, and you may lose all the value of your investment. Tax on profits/gains may apply. See here for further risks.
The Future of the Metaverse looks bright
The Metaverse offers endless possibilities for users seeking opportunities to invest. It's cutting across all industries. Furthermore, if you are a real estate person, you might want to buy land and even purchase a virtual house next door to Snoop Dogg.
Diversification is a big part of the features that make up this emerging virtual world, from buying designer clothing to buying ETFs. It's undoubtedly another interesting aspect of the tech revolution we're witnessing. So, with the above-curated list to help you get started on the Metaverse journey, you should always do your personal research, as many unforeseen circumstances are intermittently thrown into the trend.
Investing in the metaverse doesn't have to be complicated. However, you'll still want the best info, so we suggest heading over to the BeInCrypto Telegram group to hear the latest news as and when it drops.
< Previous In Series | Other | Next In Series >
Frequently asked questions
How do I invest in the Metaverse?
Is the Metaverse a good investment?
What is the best way to invest in the Metaverse?
Where do I invest in the Metaverse?
Does the Metaverse have stock?
Can you buy metaverse stock?
Disclaimer
In line with the Trust Project guidelines, the educational content on this website is offered in good faith and for general information purposes only. BeInCrypto prioritizes providing high-quality information, taking the time to research and create informative content for readers. While partners may reward the company with commissions for placements in articles, these commissions do not influence the unbiased, honest, and helpful content creation process. Any action taken by the reader based on this information is strictly at their own risk.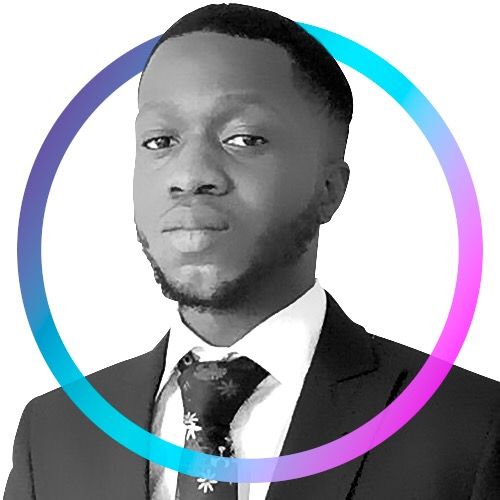 Ayotomiwa is a tech writer and marketer focused on blockchain, crypto, DeFi, the metaverse, and NFTs. Ayotomiwa works with a number of emerging tech startups and crypto exchange...
Ayotomiwa is a tech writer and marketer focused on blockchain, crypto, DeFi, the metaverse, and NFTs. Ayotomiwa works with a number of emerging tech startups and crypto exchange...
READ FULL BIO
Sponsored Sponsored