Bitcoin is no longer considered a fad. With increasing prices, it's becoming more profitable to mine bitcoins. But, how much capital is required to start this lucrative? Can you mine bitcoins for free? What kind of devices do you need to kick start your mining operation? In this guide, we'll explain bitcoin mining's nuances for beginners and how to get started.
What is Bitcoin Mining?
What is bitcoin mining? What makes the concept so special? Bitcoin mining forms the backbone of the bitcoin blockchain. It's the process where a specialized group of computers, also called miners, validate transactions and secure the network.
Bitcoin miners solve complex mathematical puzzles, which allows them to confirm transactions and create new coins. The first miner to answer the puzzle would update the blockchain with a block of transactions. The block is sent to the network so other miners can validate it. In exchange for the effort, the system generates newly minted bitcoins as rewards for you. Besides the issuance of new bitcoins, miners also receive fees attached to the chunk of transactions inserted into the block.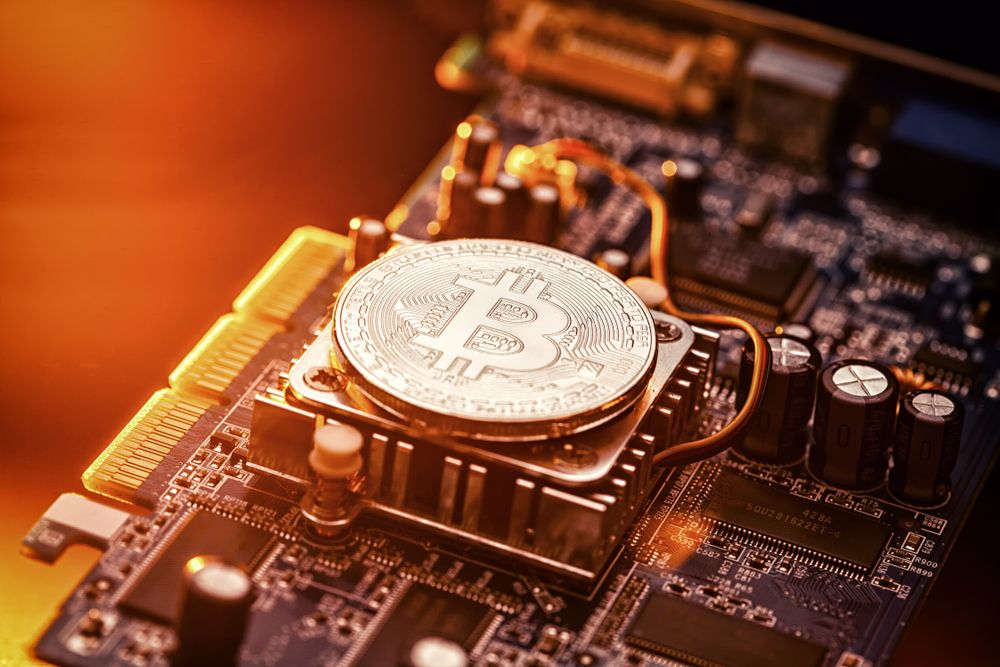 Miners also provide security for the bitcoin network. They secure the network by making the blockchain difficult to alter or attack. Starting a bitcoin mining might sound easy, but running a profitable operation is a different ball game. First off, it's not possible to mine new Bitcoins using a personal computer. However, there are different services online that allow you to collaborate and mine cryptos. However, don't expect to mine one bitcoins without investing a considerable amount of capital into hardware.
Can You Mine Bitcoin for Free?
If you're like most people, you've searched "how to mine Bitcoin for free" on Google in the past. In other words, you want to earn one bitcoin by doing what miners do without coughing up so much. The truth is, it's impossible to mine one bitcoin for free. But, it's possible to mine smaller units of bitcoins without buying the hardware.
There are platforms like cryptocurrency exchange StormGain that offer cloud mining. With StormGain, you're guaranteed to mine Bitcoins daily. It doesn't require any mining hardware, neither does it drain your CPU or battery level.
It works with the StormGain trading app. Once you register to use the platform, you can set up the mining feature. Since StormGain does the heavy lifting, the catch is the mining speed. The mining speed affects your rewards. Your monthly trading volume on StormGain determines your mining speed on the app.
Besides that, you have to invest in mining hardware and all the associated costs with it.
Before going into the costs, you need to check if it's profitable to mine Bitcoins. You can do this with a mining calculator using your electricity costs and your miner's hash rate. The Bitcoin price can also affect your profitability.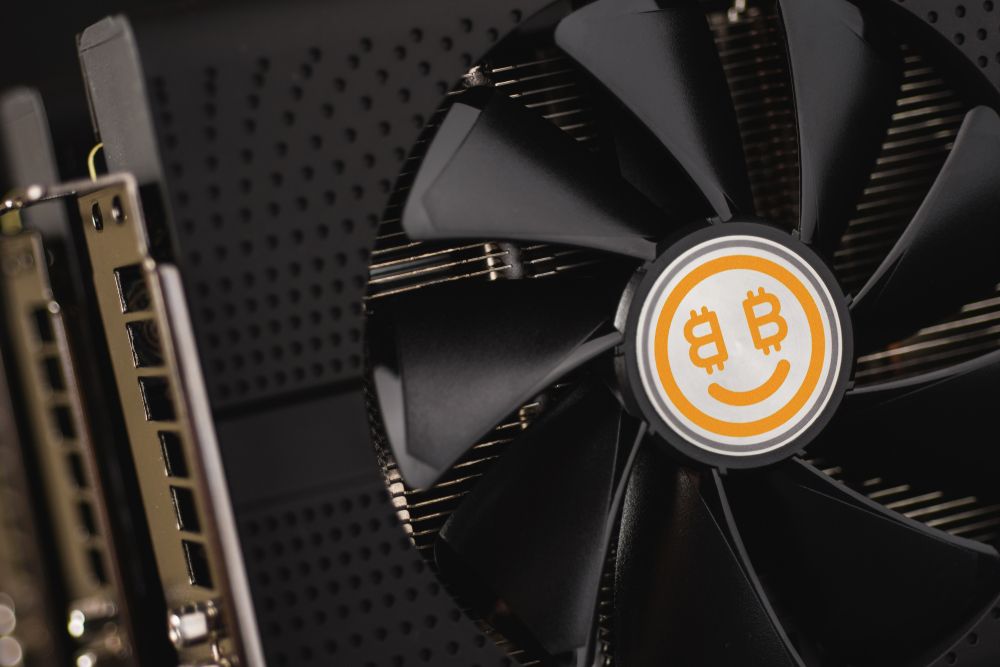 Lower Bitcoin market prices could mean huge losses in your operation and vice versa. In terms of finding the best miner, you need to look out for some key factors. They include mining rig cost, the number of hashes per second, and the rig's efficiency to optimize its operation. Purchasing efficient mining hardware means you end up paying less in power bills per hash.
Bitcoin Mining Hardware for Home Use
If you're just starting or concerned about a bitcoin rig's price, you might want to consider the Antminer T9+. Bitmain produces the T9+, and it comes with some decent features. It has a compact design, making it perfect for cases where space is a concern. It produces a hash rate of 10.5 TH/s using 1332W of power.
The AntMiner T9+ also comes with an easy-to-use web interface, but the power supply is sold separately. That's not all. This mining rig is quite affordable. You can pick it up on Amazon. Another bitcoin miner that's suitable for beginners working from home is the Antminer R4. The R4 is another product from the stables of Chinese manufacturer Bitmain. The R4 runs on Bitmain's BM1387 chip. It uses 126 of them to produce 8.7 TH/s with a power consumption of 845W.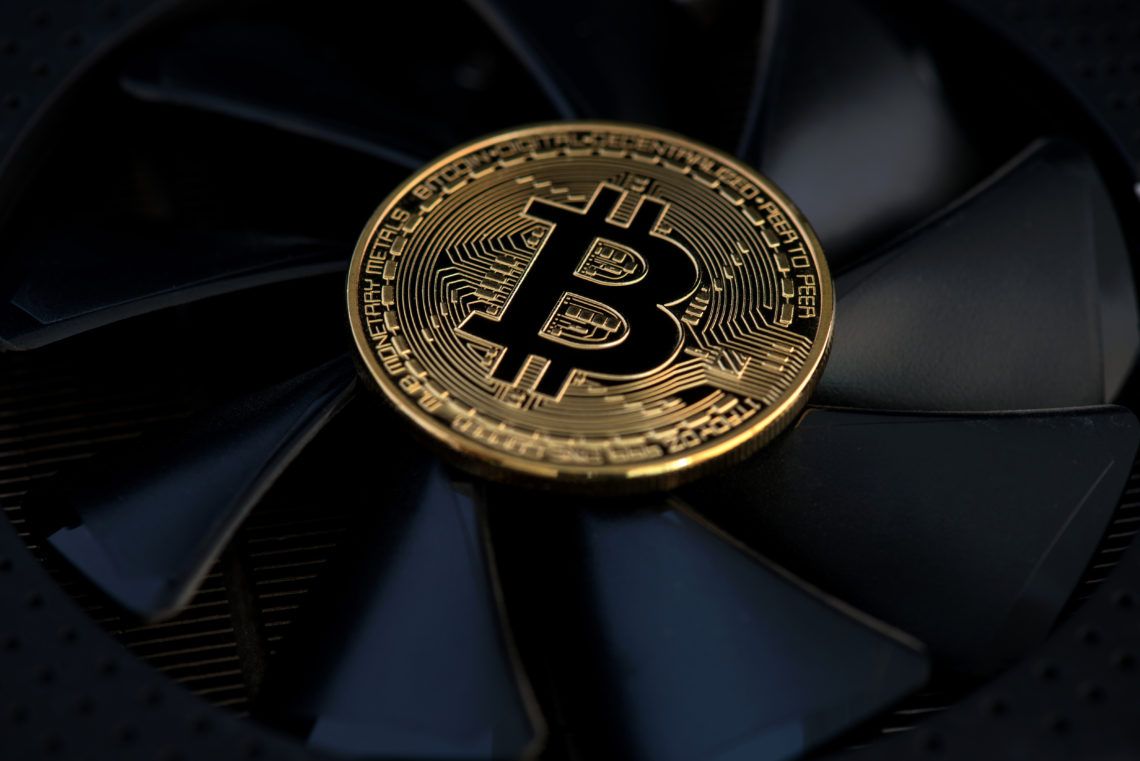 Now that we have some ideas about mining hardware, let's dive right into the other half of bitcoin mining— the world of mining software and why they're important. Bitcoin mining software's role is to send out the miner's work to the rest of the network and receive completed work from others on the network. Just like with mining hardware, the software also comes with its range of features. These include reputation, features, ease of setup, performance, and others. Let's jump right into the best bitcoin mining software for 2021.
Bitcoin Mining Software
1. CGMiner
CGMiner is one of the most popular and highly-rated mining software variants available. CGMiner uses a command-line interface, allowing operators to control certain aspects of their operations with simple keyboard commands. It has versions for macOS, Windows, and Linux. In CGMiner, you have a multi-threaded Graphics Processing Unit (GPU) and Application-Specific Integrated Circuit (ASIC) miner. It is simple and light, and it can deliver consistent performance. It has its drawbacks. It's not suitable for beginners.
Pros
Open-source software
Simple interface
Optimizes hash power scale-up
Cons
Not suitable for beginners
The Command line is hard to read.
2. EasyMiner
EasyMiner is a user-friendly mining software that allows beginners to get into the mining space easily. It is an open-source GUI-based mining software, and it supports both solo and pooled mining.
This software comes equipped with a MoneyMaker feature to create a Litecoin paper wallet and connect to its private pool.
Pros
Open-source software
Flexibility in usage
Moneymaker mode
Cons
Operates only on windows
Triggers windows antivirus software
3. BFGMiner
Written in the C programming language, BFGMiner comes with several nifty features. These include monitoring, dynamic clocking, and remote interfacing. The software immediately hashes you to some of the most popular mining algorithms, and you'll also be able to mine different assets at the same time with BFGMiner.
Pros
Can mine multiple cryptos at a time
Compatible with Windows, Mac, and Max
Suitable for ASIC and FPGA.
Cons
Not suitable for beginners
Lacks a graphical user interface
Different Ways to Mine Bitcoin
Now that we know some of the top mining software, it's also worth noting the different mining variants available. Generally, you have the following options:
Cloud Mining
Cloud mining is fast becoming the most popular mining method. In this technique, you can mine cryptocurrency without ever lifting a finger.
Essentially, this technique involves renting the cloud computing power of a third-party provider to mine bitcoin. Cloud mining companies offer selected packages that allow others to participate in the mining process at an affordable rate. Issues of equipment procurement, power bills, or maintenance are reduced to the barest minimum.
Cloud mining has become popular because it allows people to mine by leveraging on the capacity of others. They won't need to pay for rigs or electricity costs, and they get all the profits when Bitcoin gets mined. Several cloud mining models are being used in the industry today. One of them is hosted mining. With hosted mining, the customer leases miners in a third-party facility. In this model, customers have control over their operations. They also enjoy cheaper operation costs due to the economies of scale associated with mining farms.
CPU Mining
The CPU mining method uses computer processors to mine Bitcoin. With this method, you only need your personal computer and some programs.
However, while it was a viable option in Bitcoin's early days, it is no longer possible to do so today.
CPU mining is also relatively unprofitable. You spend a boatload of money on cooling your computer and electricity, only to make pennies for months. While you can mitigate the problem by moving to regions where cheap electricity and abundant cooling is available, the fact that CPU mining is slow means you still have to deal with meager profits.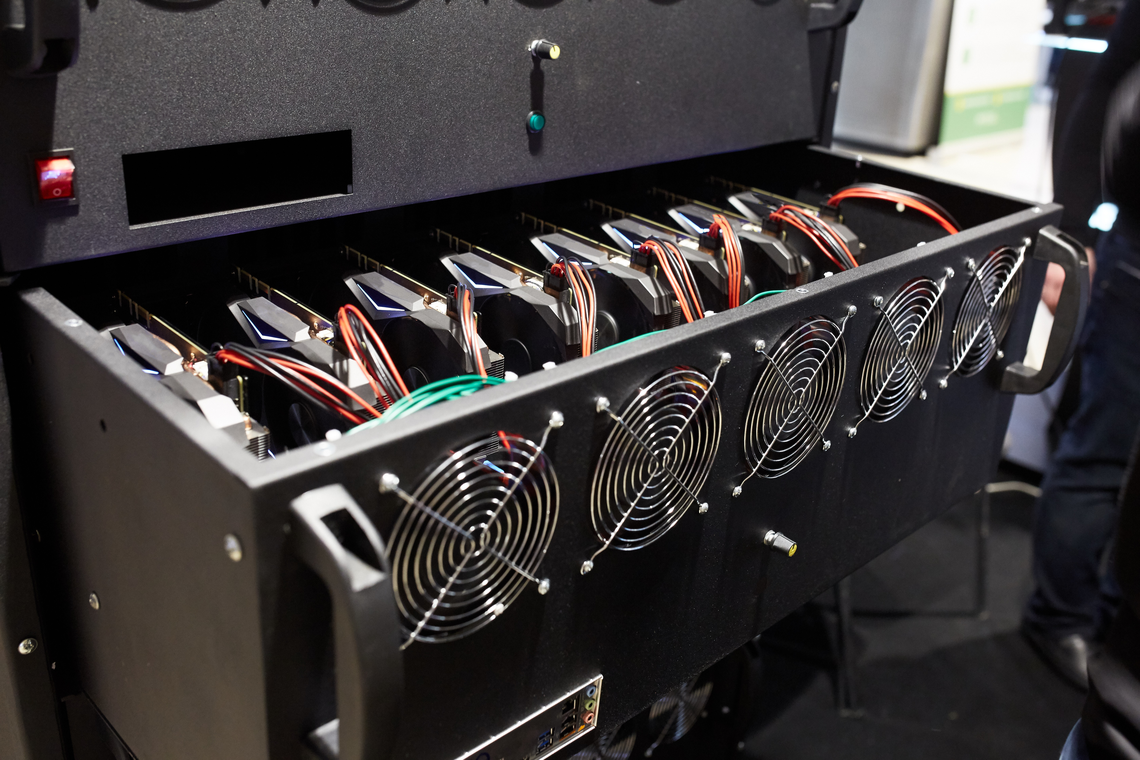 Lastly, it is recommended that you don't use your computer for CPU mining. Your personal computer will most likely overheat after a few hours due to the power consumption.
GPU Mining
GPU mining is most likely the most popular Bitcoin mining method. It involves specifically-designed rigs that facilitate mining. They involve the use of a computer's graphics processing unit to solve mathematical puzzles to mine bitcoins.
The popularity of GPU mining comes from its efficiency and relative affordability. While constructing the rig itself can be costly, you'll find that a GPU remains a good deal when considering its workforce and processing speed. One of the most popular GPU miners is the NVIDIA GeForce GTX 1070.
ASIC Mining
An ASIC is a particular device designed explicitly for performing a singular task. In this case, these machines are built for mining.
Compared to CPUs and GPUs, ASICs are in a league of their own concerning processing power and operating. Of course, the flip side is that they are the most expensive mining machines available.
Conclusion
Bitcoin mining is especially lucrative in today's market. The leading cryptocurrency's price is on an upsurge, and the demand for mining gear keeps rising. Whether you're looking to fix the supply gap or you just want to generate Bitcoin without trading or buying, mining is a lucrative venture – when done right.
Free Bitcoin mining might not exist, but there are simpler ways to go about the activity. You most likely won't earn as much as you would when you invest significant sums, but it's income nonetheless.
Disclaimer
All the information contained on our website is published in good faith and for general information purposes only. Any action the reader takes upon the information found on our website is strictly at their own risk.
At Learn, our priority is to provide high quality information. We take our time to identify, research and create educative content that is useful to our readers.
To maintain this standard and to continue creating awesome content, our partners might reward us with a commission for placements in our articles. However, these commissions don't affect our processes for creating unbiased, honest and helpful content.