A robot advisor (robo-advisor) is precisely what it sounds like – an automated financial advisor that manages your money or provides financial advice based on a set of algorithms. Because many decisions can be categorized without human intervention, a robotrader can be a great way to consider investment strategies without running through your personal portfolio with a human financial advisor. This guide will give a comprehensive analysis of robo-advisors. In this article:
What is a Robo Advisor?
The robo-adviser concept was first brought about in 2008, one-year after the economic crash of 2007. They became increasingly popular in 2010, at the height of the great recession. Most people enjoy having an easy interface to help them make financial decisions. Now, robo-advisors have been adopted for several purposes. They'll help the consumers discover their risk tolerance, establish goals for various milestones and life events, and automatically manage investments according to those guides.
How a Robot Advisor Works
The robo-adviser concept was first brought about in 2008, one-year after the economic crash of 2007. They became increasingly popular in 2010, at the height of the great recession. Most people enjoy having an easy interface to help them make financial decisions.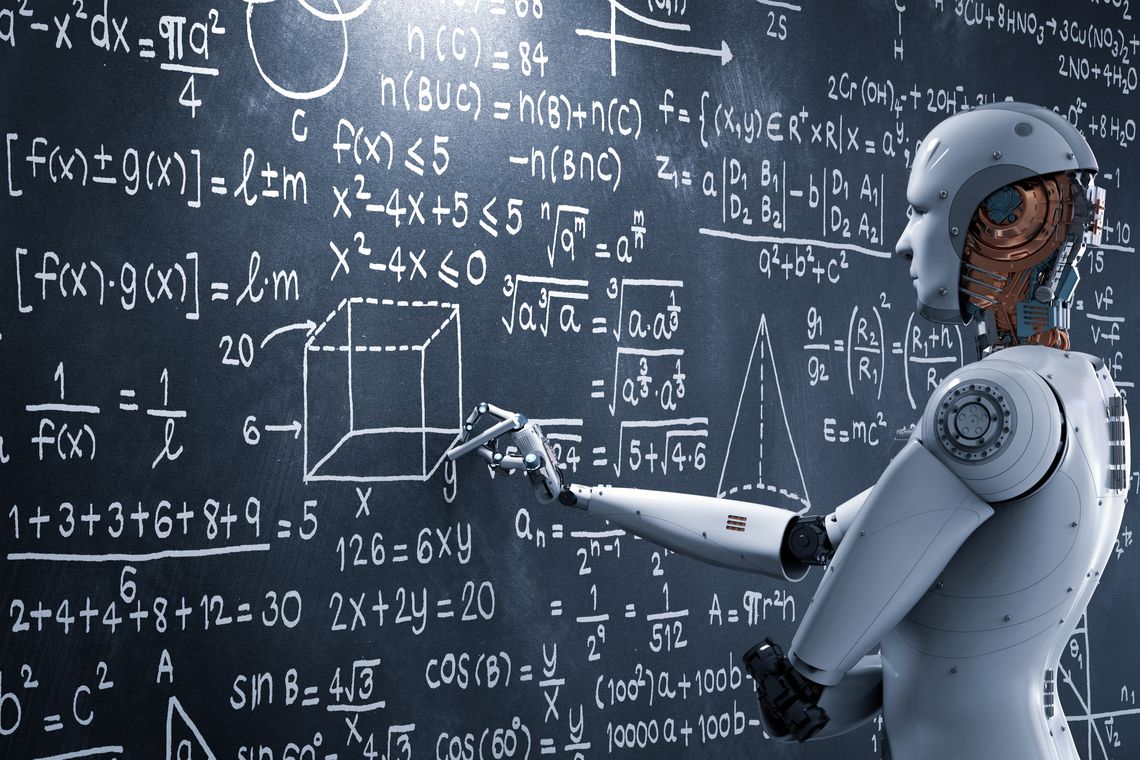 Now, robo-advisors have been adopted for several purposes. They'll help the consumers discover their risk tolerance, establish goals for various milestones and life events, and automatically manage investments according to those guides.
How to Get Started with a Robo-Advisor
Robo-advisors are carefully designed by experienced investment advisors with decades of experience in the financial sector, alongside tech and design professionals. Right now,
Betterment
is considered a great option. They have a straightforward interface and can be accessed by all socio-economic consumers with a variety of backgrounds.
TD Ameritrade
also has a highly respected robo-advisor with a leading reputation. And for women, who have traditionally had fewer resources and assistance when investing,
Ellevest
has a robo-advisor option. There are several robo-advisors worth considering while you shop for the best match. They often have easy-to-use-dashboards, initial surveys that will help you understand how they work, and clear deliverables defined before you signup.
Fees for Robo-Advisors
Robo-advisors usually charge varying fees for automated investing. On average, they charge between 0.25 and 0.50 percent of your portfolio as management fees. You could also take advantage of some free options if you like. These fees exclude those you pay on investments. For instance, investing in mutual funds and ETFs will most likely have their expense ratios. Those fees are charged on the assets before returns are made.
Features of Robo-Advisors
a. Portfolio Management
A robo investor will create investment portfolios based on your preference. Ideally, they do this based on some variant of the Modern Portfolio Theory, which allocates funds to investment products that aren't positively correlated. These automated financial advisers will allocate funds to both risky and risk-free assets. They weigh the ratios of these investments on the investors' risk profiles and goals. The software also monitors and rebalance your portfolio based on changes in economic conditions by adjusting these weights periodically.
b. Tax-Loss Harvesting
Tax-loss harvesting is the deliberate act of selling an asset at a loss to offset any capital gains tax liability. Robo advisors offer this strategy as a standard service in their offering. For most investors, executing a tax loss harvest on their own is tedious and expensive. But, a robo-investment platform can run these processes seamlessly at a low cost without human intervention.

The Benefits of Robo-Advisors
By using a robot advisor for investment management, investors can diversify portfolios using investment apps and calculators that come with low account management fees. Many offer access to a human investment advisor when the decisions become more complicated, or the consumer wants clarification on investment strategies.
Additionally, robot advisors can be a great option during market uncertainty because the human emotional element is removed from the decision. Rather than agonizing over losses or deciding when it will be the best time to buy or sell, robo-advisors can keep the investor on track based on their predetermined investment plan.
Best Robo-Advisor 2020
On top of our list of the best robo-advisors is Betterment, which is an excellent answer to the "how do beginners make money in the stock market" question. Betterment launched in 2008 as the first robo platform. It started accepting customer deposits in 2010. Since then, the service has remained a leader in the industry. Betterment is the largest independent robo-advisor, but with $13.5 billion in assets under management, it belongs on our list of top robo advisors. It charges minimal fees and provides exposure to a wide array of assets, thus giving you the best of both worlds. According to a
study
, Betterment's portfolios have managed to beat advisor-managed portfolios by 88% in historical performance. The company offers two products—a legacy offering and a premium service. Betterment is most suited for investors with low balances, retirement investors, or those who prefer automated rebalancing of their portfolios.
Account Setup
Betterment has one of the most accessible setup processes for robo-advisors. New users on mobile devices will have to provide personal details such as age, annual income, and investment goals. Risk-related questions are notably absent on Betterment. Instead, the service gives you an asset allocation suggestion and the associated risk. You can modify this risk by adjusting the percentage of equity versus fixed income that the portfolio holds. The service encourages you to connect an external account — bank accounts, brokerage holdings — to your Betterment account. Doing this offers you a holistic view of your assets. It also simplifies the process of funding your Betterment investment account. Betterment supports individual and joint accounts, Roth and traditional IRA accounts, and trust accounts. The service doesn't have solo 401(k) accounts, college savings plans, or Uniform Gift to Minors Act accounts.

Account Minimum
Betterment offers two service options: Betterment Digital and Betterment Premium. The Betterment Digital service doesn't have a minimum balance. However, the Premium service offers unlimited phone access to a certified financial advisor in exchange for a 0.4% fee and a $100,000 balance minimum.
Betterment Portfolio
Betterment provides a mix of financial tools in its portfolio, making it an ideal stock investing for beginners platform. These include:
The Standard Betterment Portfolio: This consists of globally diversified stock and bond ETFs.
The Socially-Responsible Portfolio: Well-governed stocks that score high on social and environmental impact
The Goldman Sachs Smart Beta Portfolio
The Income-Focused All-Bond Portfolio: Consists majorly of BlackRock ETFs
The Flexible Portfolio: Contains the same asset classes as the Standard Portfolio, but is weighed based on your preferences.
Betterment Top Features
a. Financial Planning
Betterment provides financial planning packages that are geared toward specific life events. There's a 45-minute "getting started" package that helps new clients set their accounts up and make the most of its tools. This package costs $199. The other packages cost $299 each, and they offer 60-minute calls with advice for saving towards college, marriage, retirement, and your financial wellbeing.
b. High-Yield Cash Account
Betterment offers a fee-free high-yield savings account called Cash Reserve. This service offers an annual percentage yield of 0.40% (variable rate and may change). There's no minimum balance on the account, but each customer's saving is insured by the FDIC up to $1 million. You also get a checking account without any minimum balance fees, maintenance fees, or overdraft fees.
c. Two-Way Sweep
Betterment's Two-Way Sweep improves cash management by moving funds between your Betterment savings account and your checking account once a specific criterion is met. This way, your funds are never idling away in any way or form. So, if there's more money in your savings account than you need, the algorithm might "sweep" some into low-risk investments in your savings account. And if your checking account balance gets too low, Betterment will send them back, so you remain liquid.

Betterment Customer Service
On Betterment, you access customer service representatives by phone and email from 9 AM to 6 PM from Monday to Friday. On weekends, this access is only available from 11 AM to 6 PM.
Betterment Fees
Betterment Digital customers pay 0.25 percent of their portfolios annually in management fees. For the Premium plan, this cost rises to 0.40 percent. Customers with assets over $2 million enjoy a discounted fee. Digital users pay 0.15 percent for balances that cross the $2 million mark. Premium users pay 0.30 percent on the amount exceeding $2 million. The underlying ETFs on Betterment charge management fees between 0.07 percent and 0.15 percent annually.
Betterment Pros
Easy to set up
No minimum balance
Free tax-loss harvesting
No transaction fees
Betterment Cons
Financial planner sessions start at $199
No loans or borrowing options against your portfolio
No direct indexing
Ellevest aims to improve women's access to bespoke investment options, thus helping to close the gender wealth gap. But, it welcomes investors regardless of their gender. Most of the platform's service offerings have been collapsed into a monthly subscription.
Account Setup
Ellevest works similarly to every other robot advisor, so there's no point in getting into all the details again. You can sign up on
Ellevest.com
and choose your service level. The signup process requires KYC verification. Your Ellevest account can be
funded
by linking your bank account, transferring an IRA, rolling over a 401(k), or by moving over a taxable investment account.

Account Minimum
Ellevest doesn't have an account minimum.
Ellevest Portfolio
Like other robot advisors, Ellevest uses your goals and risk tolerance to assemble your portfolio. The service's portfolio consists primarily of ETFs from institutions like iShares, Vanguard, Schwaab, and more. You can also choose an impact portfolio consisting of mutual funds and impact-focused ETFs like the Pax Ellevate Global Women's Leadership Fund. This particular fund allows women to invest in companies that focus on women's leadership and gender diversity.
Ellevest Top Features
a. Spend and Save
All Ellevest accounts come with a MasterCard debit card for your spending purposes. The card includes ID theft resolution, contactless tap-to-pay, and a satisfaction guarantee, amongst others. Ellevest doesn't charge any minimum balance or overdraft fees, and card replacements are also free. All banking products come from the Coastal Community Bank. This bank is a member of the FDIC, and your accounts are insured up to $250,000.
b. On-Demand Learning
Ellevest offers users access to educational materials on investment and career-focused topics. You can engage with a human financial planner, although that could cost you around $125. The service also hosts free live workshops and provides free email courses for you to learn about several topics.
Ellevest Customer Service
You can access help through Ellevest's FAQ section. The company's customer support line is open between 9 AM and 6 PM. Ellevest also offers support through Facebook Messenger and text messages.

Ellevest Fees
This robot advisor has three subscription levels, namely the Essential, Plus, and the Executive.
a. Ellevest Essential
This plan costs $1 per month, and it allows you to open an investing account and access spend-and-save benefits. You also access on-demand learning and a 20 percent discount on meeting with career coaches and financial planners. One major quirk of the Essential is the absence of retirement accounts like IRAs.
b. Ellevest Plus
At $5 per month, this plan includes everything in the Essential plan, along with personal assistance with retirement planning. You can also get help with moving funds from other asset custodians. On this membership, one-on-one coaching is 30 percent off.
c. Ellevest Executive
Ellevest Executive costs $9 per month. It allows access to different portfolios for different goals while adding a free one-on-one learning session and a 50 percent discount on future meetings. Irrespective of the membership tier you choose, you'll enjoy email courses, zero account fees, automatic rebalancing, zero minimum deposit, automatic deposits, and others.
Ellevest Pros
Low membership fees
Zero account fees
Access to coaches and financial planners
No account minimum
Ellevest Cons
No tax-loss harvesting
Zero percent interest on short-term savings
TD Ameritrade Essential Portfolios offers investors a diversified portfolio with few ETFs. It is ideal for all kinds of hands-off investors, with a $5,000 minimum balance and a healthy mix of socially-responsible ETFs too. With TD Ameritrade's experience in the financial services sector, the product is unsurprising of high quality.
Account Setup
The service starts with a questionnaire to assess your risk appetite and investment time frame. The available investment goals include large-scale purchase, retirement, general investing, or an education expense). Once you set a goal, you set an initial investment amount, and the service presents you with Core and Socially Aware portfolios.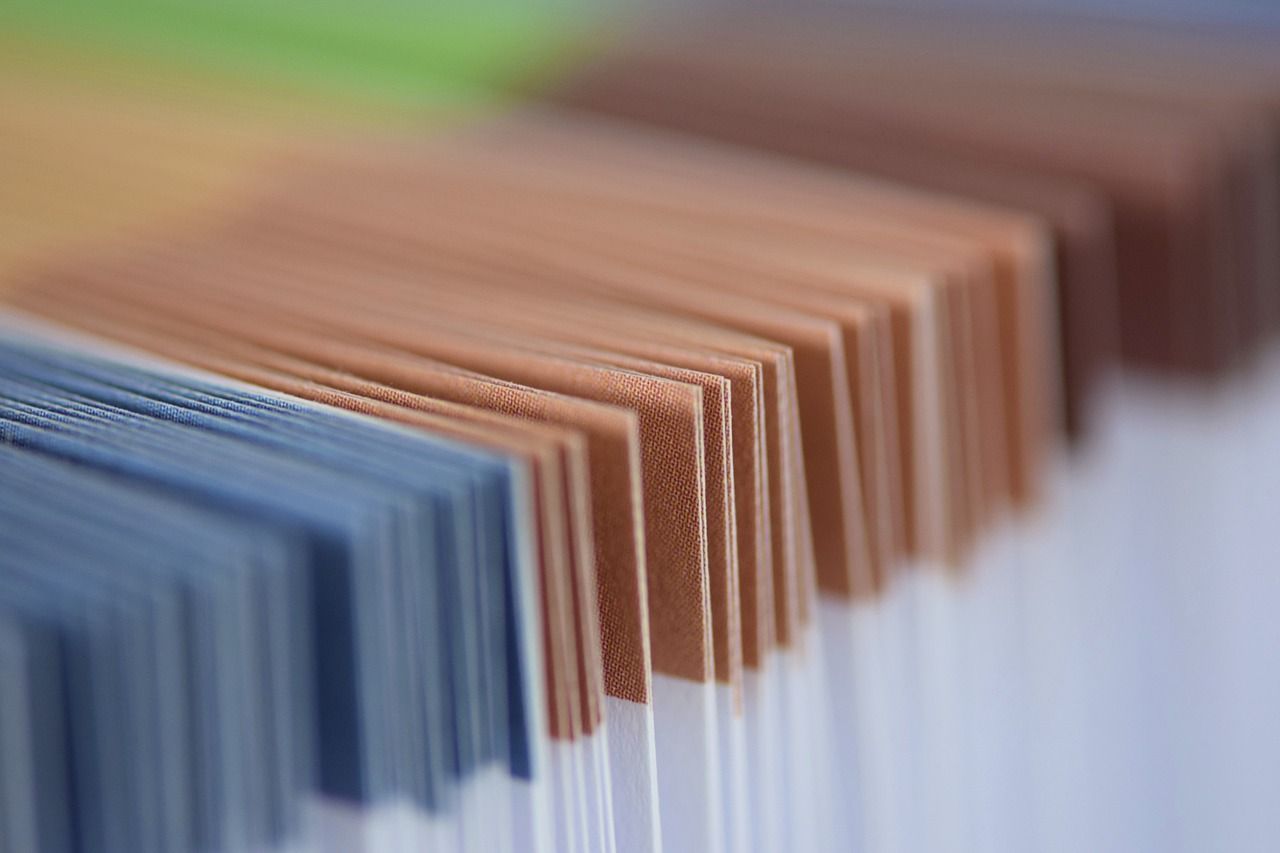 The platform's ETFs are designed in-house by TD Ameritrade Investment Management. You have five risk levels, ranging from aggressive to conservative. You can adjust risk levels to see the different projections for your portfolio categories in a one-year time frame. One of the Essential Portfolios' key benefits is its wide range of account types. You get the usuals, such as individual, joint, and Roth or standard IRA accounts. You can also open different IRA types, including Minor and Minor Roth, SEP-IRA, and individual 401(k) plans. Essential Portfolios also offers trusts, partnerships, educational plans (Coverdell ESA, 529 college savings, and Uniform Gift to Minors), and investment clubs.
Account Minimum
The minimum balance on an account with Essential Portfolios is $5,000.
Portfolio Content
Essential Portfolios uses your profile information to create a portfolio with target asset allocations in line with the Modern Portfolio Theory. The service fills this portfolio with non-proprietary ETFs. The ETFs are from institutions like WisdomTree, JPMorgan, Vanguard, and Invesco, among others. The ETFs in Essential Portfolios' Core portfolios have expense ratios between 0.06 percent and 0.07 percent. For the Socially Aware Portfolios, you still get a competitive range of 0.10 percent to 0.17 percent.
TD Ameritrade Essential Portfolios Customer Service
Customer service on Essential Portfolios is available 24/7. You can contact the company via email or online chat.
TD Ameritrade Essential Portfolios Fees
Essential Portfolios charges an advisory fee equal to 0.30 percent of your assets per year. Beyond that, you don't have to pay any commissions. However, the ETFs in the portfolios also charge expense ratios of their own.
TD Ameritrade Essential Portfolios Pros
Competitive annual advisory fees
Low investment expense ratios.
24.7 customer service
TD Ameritrade Essential Portfolios Cons
No human advisor option
No bank accounts
Small portfolio mix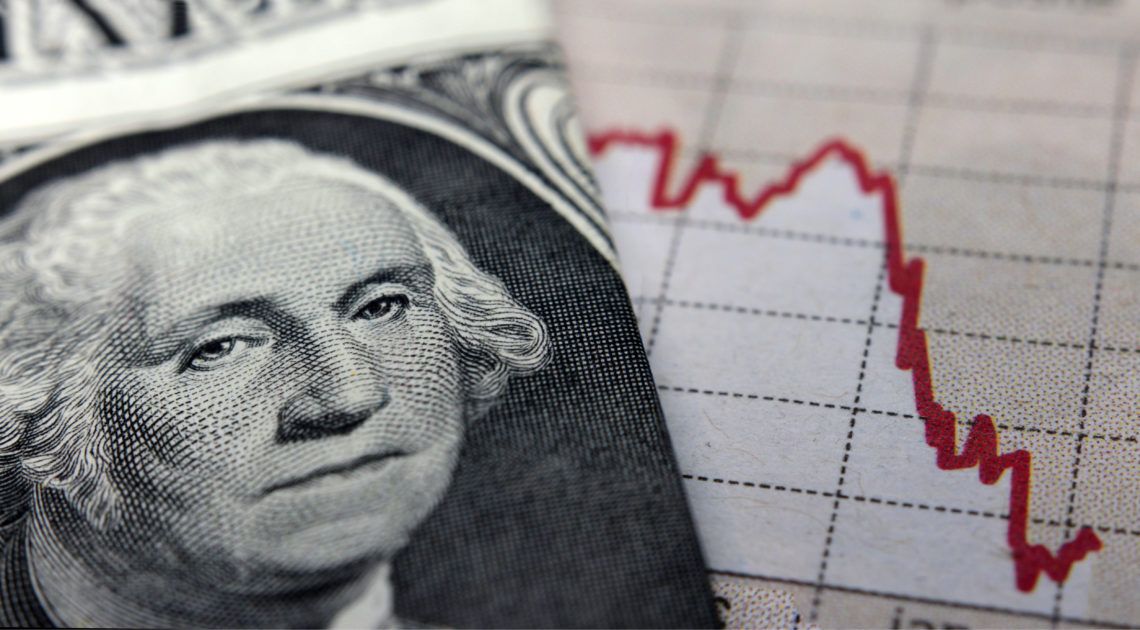 The Limitations of Robot Advisors
a. They're not financial planners
Robo-advisors tend to market themselves as automated financial planners. While they can take care of the portfolio construction process (and even cost less), they're still more limited than the best financial planners. An excellent financial planner knows you personally and will help create a plan that uses all the opportunities and tools available. This service is what will help you achieve your goals. For now, robo-advisors act as tools that primarily help create and manage your investment portfolio.
b. They're not personalized
Robo-advisors still can't cater to the needs of every individual investor. While they allow you to set your investment goals and edit them, there are some money-related issues that only chats with humans can solve. This is why most robo-advisors allow you to talk to certified financial planners if you have some issues that they can't help you with.
c. Their performances aren't guaranteed
There are risks with robo-advisors — just like every other investment. You gain returns or lose money based on the performances of the assets you pick. That's just how it is.
Conclusion
Robot advisors have proven to be quite effective in automating and simplifying the investment process. They're suitable for young people who have simple portfolios and minimal investment experience. These services have two top selling points. For one, they help you invest and manage your funds without the need to consult any human financial advisor. They also come with little or no minimum balances, so you can invest with as little as you have. This low-cost, low-barrier investment operation has made them invaluable tools in the hands of everyday people trying to get their slice of the financial market.
Disclaimer
In line with the Trust Project guidelines, the educational content on this website is offered in good faith and for general information purposes only. BeInCrypto prioritizes providing high-quality information, taking the time to research and create informative content for readers. While partners may reward the company with commissions for placements in articles, these commissions do not influence the unbiased, honest, and helpful content creation process. Any action taken by the reader based on this information is strictly at their own risk.