For a lot of people, trading cryptocurrencies became a great way to make an income. Crypto prices are extremely volatile, especially when it comes to Bitcoin and other larger coins. Bitcoin itself can go up or down by hundreds, sometimes even thousands of dollars.
Entering the right position when a change of this size is taking place can earn you a great amount of money.
However, the crypto market is not like the stock market, which opens at a specific time, and then closes at the end of the day. Instead, it is open 24/7, which means that there are plenty of opportunities to make a sizable profit that you may miss, especially if you aren't willing to use it as your only source of income, and you have a day job.
This is why people started using cryptocurrency bots for automated crypto trading so that the bots would take care of their trading for them at any given time.
What are Crypto Trading Bots?
Crypto trading bots are a relatively new invention, but only because cryptocurrencies are relatively new. Trading bots themselves have been around since the 1980s, as traders came up with the concept of rule-based trading.
The idea of an automated trading system is even older, originating in the late '40s, but the technology for actual trading bots only came a few decades later. Ever since the '80s, when trading bots truly emerged, they became a constant presence in the market, in one form or another.
So, naturally, when the crypto market emerged, trading bots came with it.
In essence, crypto trading bots come in the form of software that you can install and supply with a specific set of rules that they can use to decide when to enter a trade. The software would have a constant presence on the internet, where they would monitor the market on traders' behalf.
When the market conditions are right — based on the instructions you have provided — the bots would execute a trade and secure profit for their traders. They react to all kinds of market movement, based on the instructions you gave.
They will analyze the assets' prices, volumes, various orders, time, and more. You, as a trader, are free to set them up any way you like, and the bots will follow your instructions to the letter.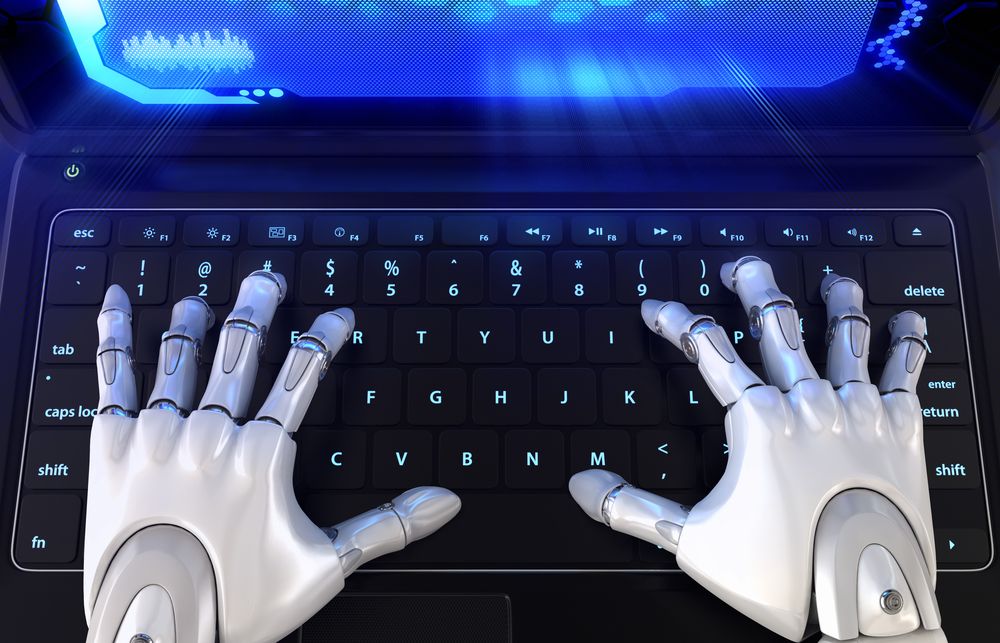 Best Bots to Automate Trading:
On the top of the list, we have 3Commas. This crypto trading tool platform has been doing rather well on its own, but also got a considerable boost due to its partnership with Binance. This ensured that the bot can provide very convenient trading conditions, high levels of security, and great asset management.
You can also use it to create a free account on Binance and use various tools from the bot's platform.
As mentioned 3Commas is among the most popular mobile and web-based bots around these days. It can be used on numerous other exchanges apart from Binance, and you can access it from a wide range of devices, including Android and iOS. The bot is also extremely efficient, and approximately $60 million in trades gets transacted with 3Commas per day.
You can also use it to track multiple orders across 18 different exchanges and come up with your own, informed strategies. Users will quickly find their way around thanks to the well-organized UI, which also contains detailed analytics and a significant number of functions.
In fact, its wide range of tools is rather impressive, as it allows you to analyze entire portfolios and back-test them. And, if you know of a professional trader, you can also use this bot to keep track of how their portfolio is doing, and even copy their entire trading strategy.
And, if you are an experienced trader, you can use 3Commas to create advanced order types, such as trailing stop-loss and take-profit orders, and even contemporary ones. Not only that, but you can also use this bot to set up advanced orders in exchanges that do not even provide support for such orders. In other words, if you find a basic exchange that attracted your attention for whatever reason, you can basically use this bot to turn it into a much more capable and advanced platform.
It's worth describing 3Commas bots in detail, of which there are four types: the first is the Grid Bot, which is great in a sideways market; the second is the DCA Bot, which is a versatile bot suitable for volatile markets including futures; the third is Options Bot, for trading in the options market; and the last is the HODL Bot, which lets traders buy their favorite assets at regular intervals.
There are also free and paid presets with transparent performance stats on their marketplace. This allows new traders to use the strategies developed by more experienced traders.
As far as the plans go, there are four different ones, depending on whether you want a monthly or yearly subscription.
If you choose one of the regular monthly plans they go like this:
Free
Light for $20 per month
Advanced for $49 per month
Pro for $99 per month
Pros of 3Commas:
Very user-friendly, and great for advanced traders
Supports 18 exchanges
Clean interface
Offers smart trading
Offers copy-trading feature
Plenty of educational tools
Works with many different exchanges
Cloud-based
Cons of 3Commas:
Learning curve for inexperienced traders, who might find it a bit difficult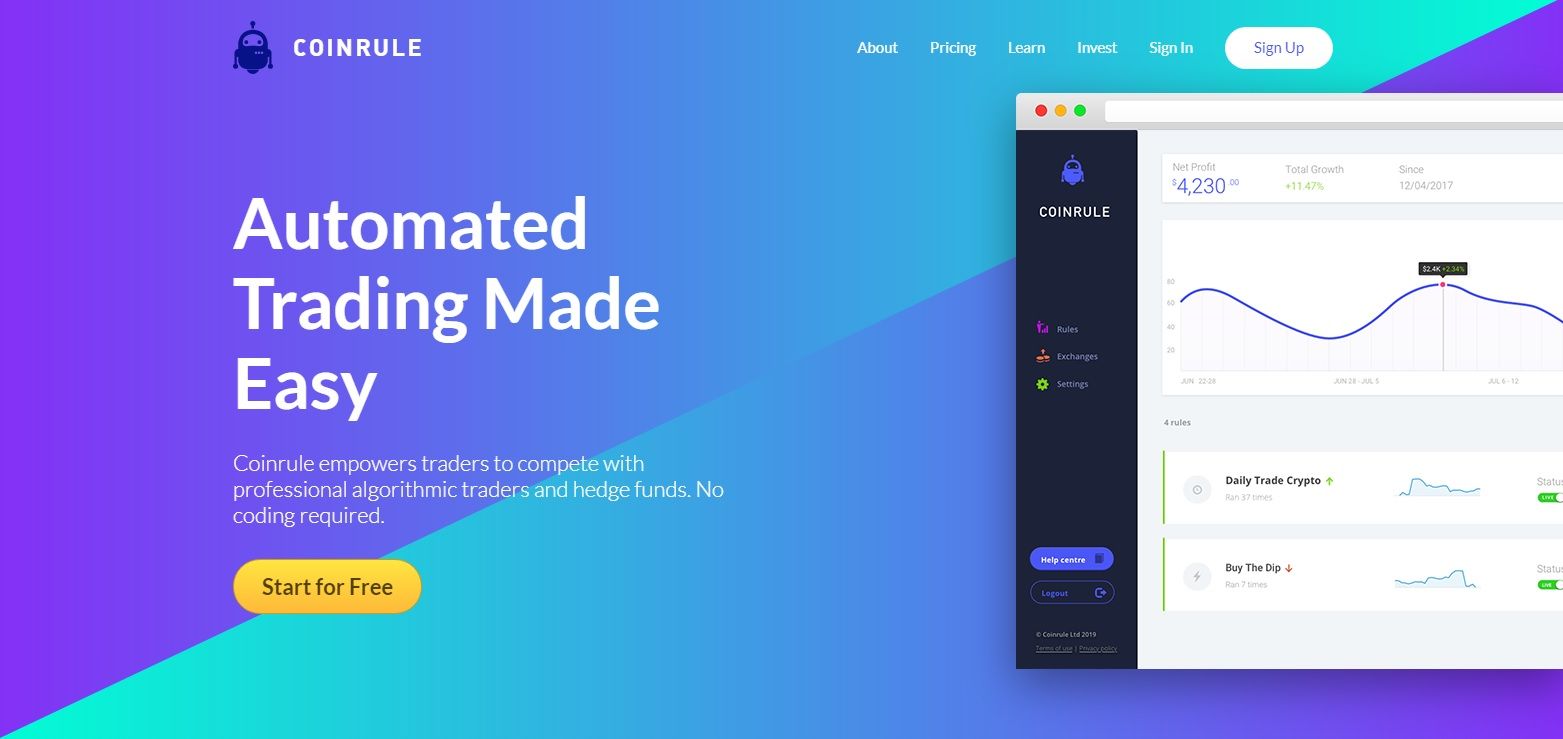 Step into the future of automated crypto trading with Coinrule – a platform redefining the trading bot landscape. Recognized for its exemplary user interface backed by robust algorithms, this platform is bolstered by backers like Y Combinator, Urban Innovation Fund, and tech visionaries from Twitch, Kayak, and Eight Sleep.
Operating seamlessly on major exchanges like Binance, Coinbase, and KuCoin, it has pioneered over $3 billion worth of automated trades for more than 200,000 traders.
Its cutting-edge feature, the "Any Coin Scanner," dives deep into the crypto ecosystem, scanning over 2,000 cryptocurrencies, ensuring you never miss an investment golden goose.
Coinrule stands out with its innovative "If This Then That" logic, letting you design trading strategies without a hint of coding. Whether you're testing the waters with their risk-free demo mode or diving deep using their pre-set templates, Coinrule ensures an unparalleled trading experience.
Their Android, iOS, and web platforms, coupled with expansive educational resources, make them a favorite among novices and pros alike. And with the introduction of their exclusive trading bot marketplace and the supportive Coinrule community, it's clear they're not just a platform – they're a revolution.
Coinrule provides four subscription levels:
Free Starter Plan: Includes 2 active and simulated rules, 7 preset templates, connection to 1 exchange, and a maximum monthly trading volume of $3,000.
Hobbyist Plan at $29.99/month: Features 7 live and practice rules, 40 pre-designed strategies, connections to 3 exchanges, and a cap of $300,000 on monthly trading volume.
Trader Plan at $59.99/month: Allows for 15 live and 15 demo rules, unrestricted access to template strategies, connections to 5 exchanges, personalized coaching sessions, TradingView compatibility, and a monthly trading volume limit of $3 million.
Pro Plan at $449.99/month: Grants access to 50 live and 50 practice rules, unlimited template strategies, unlimited exchange connections, no limit on monthly trading volume, personalized coaching sessions, TradingView integration, and a dedicated server for ultra-fast trade execution.
Pros of Coinrule:
User-centric UI for both beginners and pros.
Extensive support for major exchanges.
Innovative features like the Any Coin/Contract Scanner.
Risk-free demo mode for strategy testing.
Comprehensive educational resources.
Active community support through unique Discord channel.
Cons of Coinrule:
Access to advanced features requires a paid subscription which might not be affordable for everyone.
The first on the list is a very popular cryptocurrency trading bot known as Cryptohopper. This bot is based on cloud technology, and it is preferred by many due to its support for a very wide range of digital currencies, as well as exchanges.
Due to the fact that it is cloud-based, it is very easy to set it up, and it can operate non-stop.
The bot is also very easy to use, due to its user-friendly dashboard. Another great advantage is the fact that you can use it to follow professional analysts around the world. Doing so allows you to use them as signalers, and take hints about what move to make based on what they themselves do.
The bot works with all major exchanges, such as Binance U.S, Coinbase, Bitfinex, Poloniex, Bittrex, Kraken, Huobi, KuCoin, and Cryptopia.
However, you should note that this is a premium solution, meaning that you will have to pay a fee to employ it. With that said, it does have a free plan, although it is rather limited. However, its prices are rather low, considering how much the bot can earn for its users. There are four different plans, which include:
Pioneer plan — free package
Explorer plan — $19 per month ($16.58 per month if you subscribe for a year)
Adventurer plan — $49 per month ($41.58 per month for a yearly subscription)
Hero plan — $99 per month ($82.25 per month if you purchase a yearly plan)
Each plan comes with a different number of positions that the bot can take, and each plan has more features than the previous one.
Pros of Cryptohopper:
Very user-friendly
Supports all major crypto exchanges
Has an excellent coin support
Cons of Cryptohopper:
Its developers are not very transparent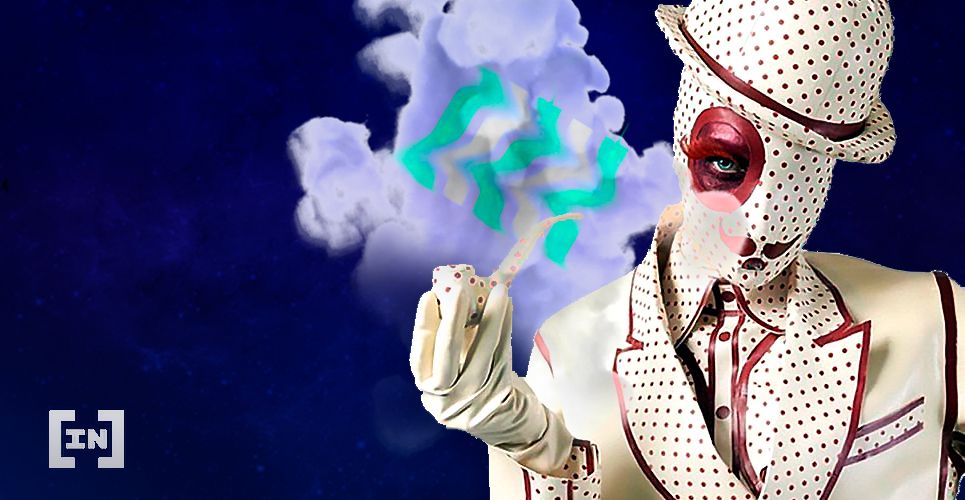 Bitsgap is a crypto trading platform that is an excellent choice for those who want a convenient way to handle all their crypto transactions. Over 20 cryptocurrency exchanges are supported by the platform, including Binance, Kucoin, and OKEx. Bitsgap serves the following regions: the U.S., Latin America, the EU, the Commonwealth of Independent States, and the Middle East and North Africa.
Two of Bitsgap's major products are trading bots and a portfolio manager. The trading bots use automated algorithms to help you efficiently seize on market movements. You can also create your own strategies. The portfolio manager helps you manage your crypto assets on one dashboard. Over 1,800 cryptocurrencies are supported, and the whole dashboard is integrated across multiple exchanges.
Bitsgap has a 7-day free trial for you to get a feel for the platform. After that, there are three tiers to choose from, starting from $29 a month.
5. Pionex
Pionex is next on our list for the best bots to automate crypto trading. It's an up-and-comer that is finally making waves in the industry.
With Pionex, users get easy-to-use trading bots with a dedicated cryptocurrency exchange. Regulated in the United States and Singapore, the service provides an impressive number of crypto trading bots on its exchange. Some of these bots include:
GRID Bot: The GRID bot primarily works with market fluctuations to provide arbitrage opportunities. You can set a price range and a geographical region, and the bot immediately goes to work making you money.
Infinity Grids Bot: This is similar to the GRID Bot, but with some addons. It eliminates the upper limit, showing you to maximize your profit-making opportunities.
Leveraged Grid Bot: This bot provides the GRID Bot features, but with a loan service. The trading bot provides up to 3x leverage, allowing you to earn more profits on each trade.
Pionex is available on desktop, and mobile platforms, allowing you to trade on the go.
The crypto bot trading service taps liquidity from top exchanges Huobi and Binance to ensure smooth market operations. In terms of costing, Pionex offers low trading fees.
Due to its integration as a Binance and Huobi market-maker, the trading bot enjoys low trading fees. It charges traders 0.05% on trades. Customers can also apply for its market-making program, if they have over $100K in assets on the platform. Kick start your automated bot trading by registering with Pionex today.
Pros of Pionex:
Over 12 unique trading bots
Regulated in major markets
Optimal liquidity.
Cons of Pionex:
No support for custodian solutions.
In the second spot, we have a bot called Haasbot. This is what is known as a market-making bot, and it is one of the best bots of this kind out there.
Bots like these work by placing several orders, whether those are buy or sell orders, which gives them a greater chance to conclude a trade quickly, and make a profit for their user. Their orders will differ in price, which will give potential buyers/sellers a greater selection of deals, and make it more likely that at least one of the bot's orders will attract some other trader.
Haasbot itself has been around for five years now, after being launched in 2015. It is based in Rotterdam, and it offers a very wide variety of different trading options. For example, it can run 10 Hassbots simultaneously, and it can keep track of up to 20 indicators, which makes it more precise when assessing the market situation.
It can also change strategies, depending on market behaviour, and it works with plenty of major exchanges. It is also very user-friendly by design, as it was made for inexperienced traders. As a result, you don't have to personally modify its code — it is ready out of the box.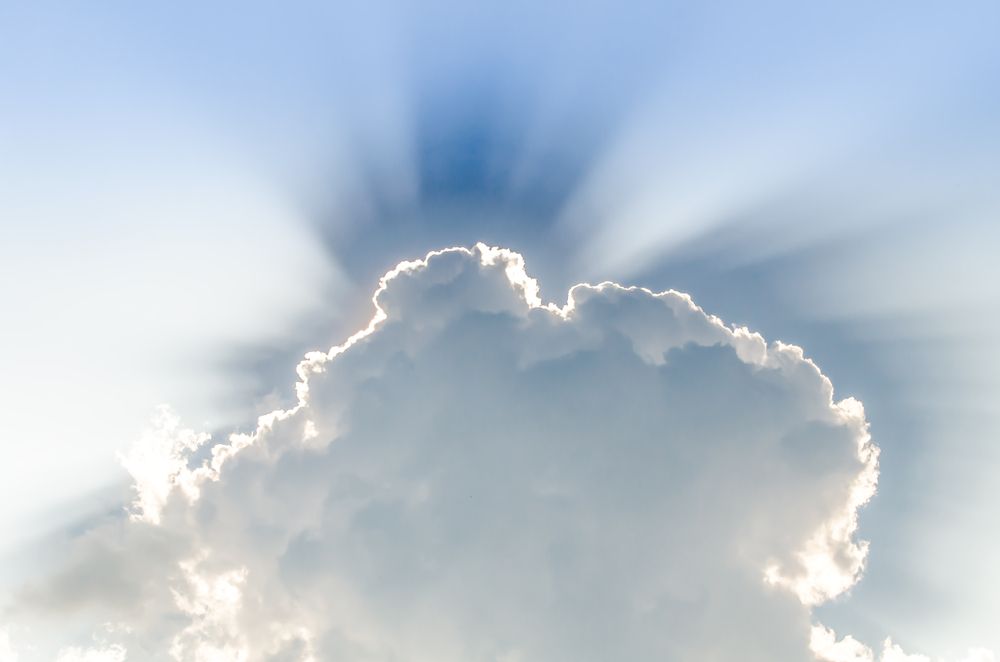 Like our previous entry, this is also a cloud-based solution, so there is no need for the user to download anything on their own device.
It also has up to 9 different plans for its users to choose from, separated into three categories:
1) 3-month subscription
Beginner plan for 0.028 BTC
Simple plan for 0.049 BTC
Advanced plan for 0.08 BTC
2) 6-month subscription
Beginner plan for 0.05 BTC
Simple plan for 0.088 BTC
Advanced plan for 0.144 BTC
3) 12-month subscription
Beginner plan for 0.073 BTC
Simple plan for 0.127 BTC
Advanced plan for 0.208 BTC
Pros of Haasbot:
Very user-friendly and built for novice traders
You don't need to know how to code
A wide range of plans
Cloud-based
Supports all major exchanges
Uses multiple strategies
Offers multiple buy/sell orders at once
Cons of Haasbot:
It can be a bit too simple for experienced traders
Customer support comes in limited languages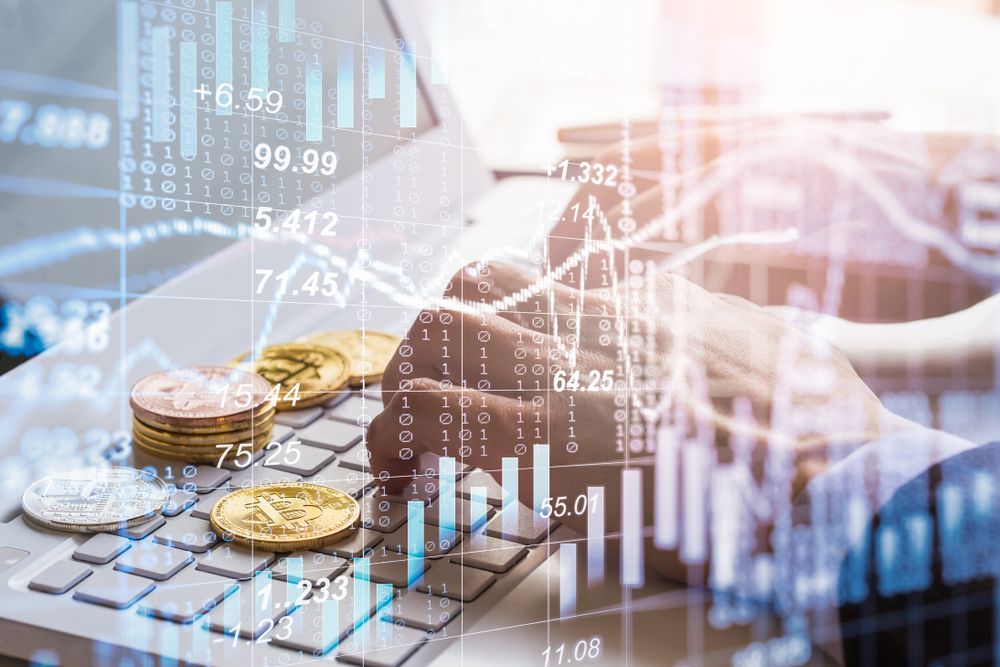 7. Gekko
Then, there is Gekko, which is among the best crypto trading bots for a number of reasons. For example, it is completely open-source, and it can be downloaded from GitHub. Apart from that, it is very inclusive, and you can use it on any major operating system, including Windows, Mac, and Linux.
Like the previous two, this bot also runs on the cloud, as well as raspberry PI. It offers a web-based interface, which lets you monitor all kinds of data, and switch between different trading strategies. Not only that, but it also allows traders to back-test the data, and analyze the results of acting upon the data it shows.
Next, you can choose to add various ways that the bot can use to keep you updated on its progress, including various social media platforms, Telegram, or even email.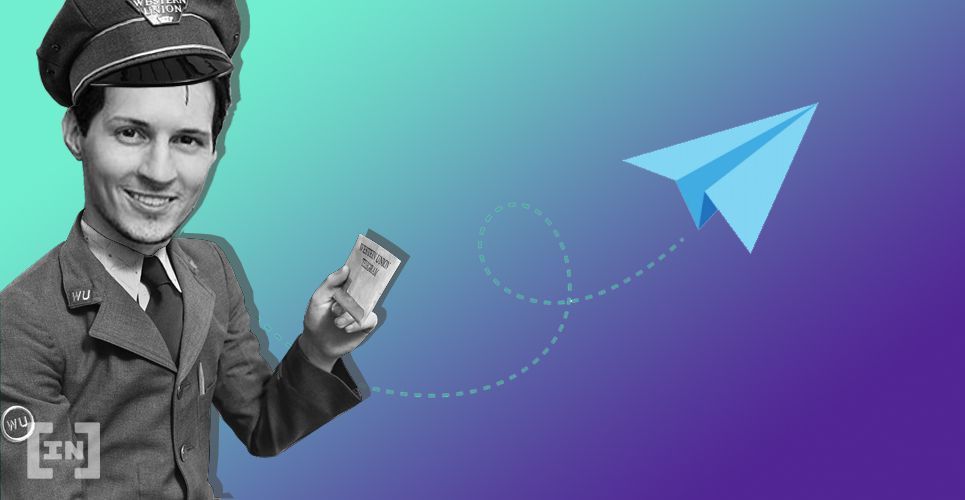 The bot is somewhat limited when it comes to the exchanges where you can use it, but it does have a presence on some major platforms, including Bitfinex, Bitstamp, and Poloniex. It is also not the best choice for high-frequency trading, and it was not designed for allowing users to tap into arbitrage opportunities.
However, this is a completely free crypto-trading bot, which is why it managed to reach a high rank on this list — you don't have to pay for anything while using it.
Pros of Gekko:
Completely free
Supports several top-tier crypto trading platforms
Completely open-source
It is easy to use
Runs on cloud and raspberry PI
Cons of Gekko:
Not a great choice for arbitrage opportunities
Doesn't allow high-frequency trading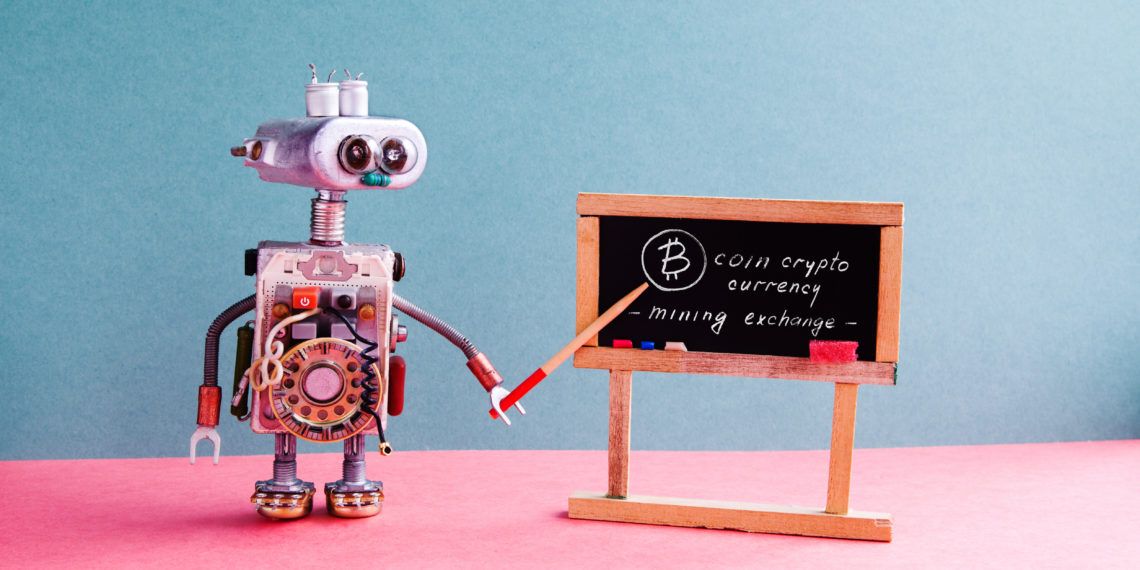 8. Blackbird
If, on the other hand, you do need an arbitrage bot, then Blackbird is probably one of your best bets. This is one of the top arbitrage bots that you can find on the market right now.
This is a C++ trading system, which does short or long arbitrage between various Bitcoin exchanges. As such, it is not the greatest solution for novice traders, especially since its code needs a bit of work.
However, just like our last entry, Blackbird is completely free for anyone to use. You should be aware that Blackbird does not sell BTC per se, but it does short sell your coins on short trading platforms.
The reason behind this is that it uses a market-neutral strategy, which basically means that users do not have to transfer their funds between different exchanges. Instead, all Bitcoin sales and purchases are performed on two separate exchanges independently and simultaneously.
Pros of Blackbird:
Blackbird is completely free
It is one of the best arbitrage bots around
It is a great choice for long/short trading
Cons of Blackbird:
Its code needs work
It doesn't sell BTC, but it short-sells it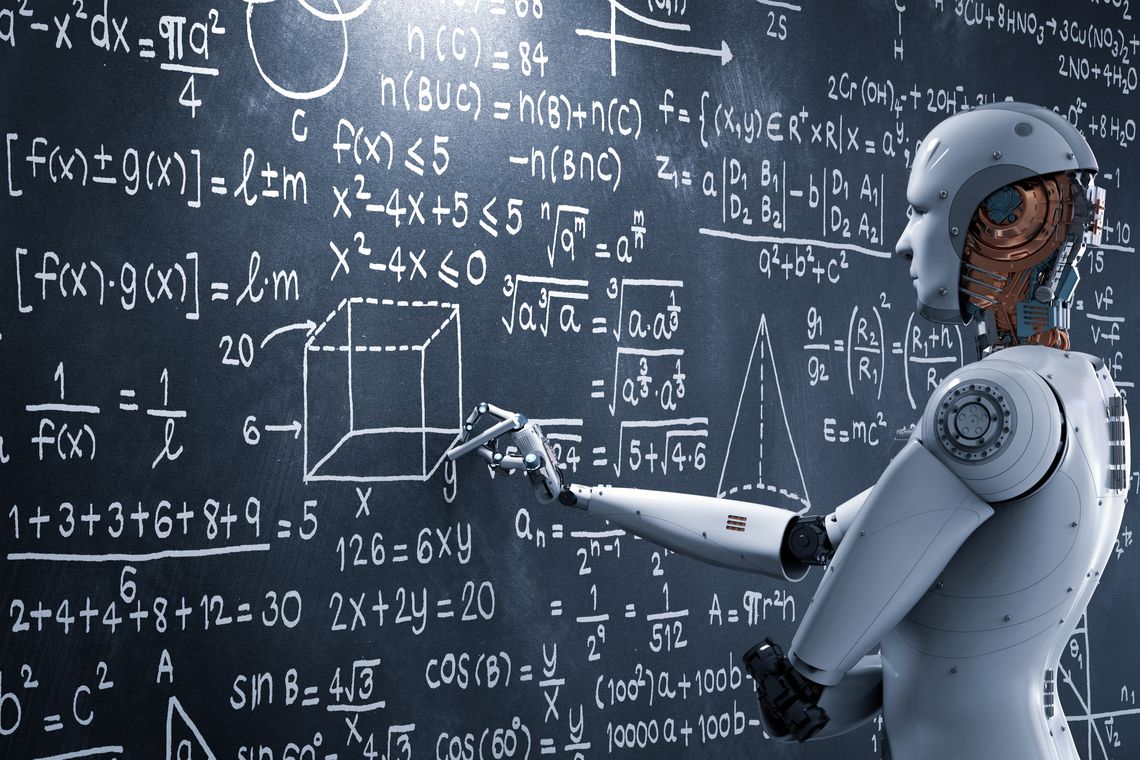 9. Gunbot
Last, but not least — we have Gunbot. This is another one of the best crypto bots, which is also sometimes called Gunthy. The bot is being used by thousands of active traders every day. It is rather popular due to the fact that this bot, too, comes with support for all the major operating systems, including Linux, Mac, and, of course, Windows.
As such, it is available to everyone, but even so, that is only a minor reason why so many traders like it.
Gunbot offers numerous crypto trading strategies, including all the popular ones, such as Billinger Bands, Ping Pong, Step Gain, Gain, and many others. This alone would be enough to make it very popular and used across the industry, but that's not all. The bot is also highly-customizable, and it even allows you to customize different strategies, and apply them to your own trading style.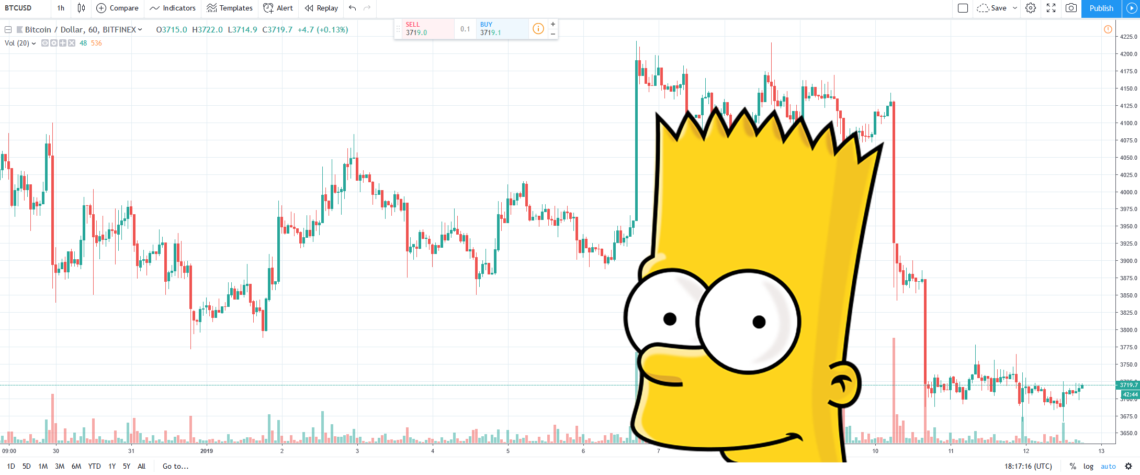 And, if you don't prefer particularly heavy apps, Gunbot also offers a Lite version. However, you should be aware that this one offers a limited selection of features. Even so, it is pretty good if you trade with small amounts, so it can be very useful to some traders.
Gunbot supports a number of top-tier crypto exchanges, including the likes of Binance, Coinbase Pro, KuCoin, Kraken, Bitifinex, Bittrex, BitMEX, Poloniex, Huobi, and many others. In other words, you can use it on all the most popular markets, and compare some of the best prices in the industry.
As far as its plans and prices go, Gunbot offers four different plans, charged in BTC. Those include:
Gunbot Starter for 0.02 BTC
Gunbot Standard for 0.05 BTC
Gunbot Pro for 0.075 BTC
Gunbot Ultimate for 0.125 BTC
Naturally, each plan comes with more features than the last, as well as improved features.
Pros of Gunbot:
Very user-friendly
Works with an excellent number of major exchanges
Supports a huge number of trading strategies
It offers multiple licenses per plan
Cons of Gunbot:
Not the cheapest
Users are still reporting an odd bug from time to time
Pros and Cons of using Cryptocurrency Bots
Advantages of Trading Bots:
Bots have grown to be a major part of the crypto world and for a variety of reasons. Of course, not every trader uses them, but many do like having them in charge when they themselves are not around.
The advantages of using trading bots are quite obvious if you think about it. They are efficient and emotionless. This is a big difference between bots and real traders, who often get carried away if they see a winning streak, or afraid to make a move if they lost some money.
Bots don't rely on emotions, but on the rules that the traders gave them. As such, they do not fear what might happen, nor do they take unnecessary risks just because they think they are invincible. Instead, they monitor the market and only react when the necessary parameters are met.
Another big advantage is that bots are fast when it comes to executing trades. They will not miss the opportunity even by a second but will react immediately. Not only that, but their ability to execute trades immediately tends to increase the trader's odds of making a profit.
Due to crypto volatility, reaction time is everything, and if the trader takes too long, they might lose a fair portion of their money. Bots don't have that problem.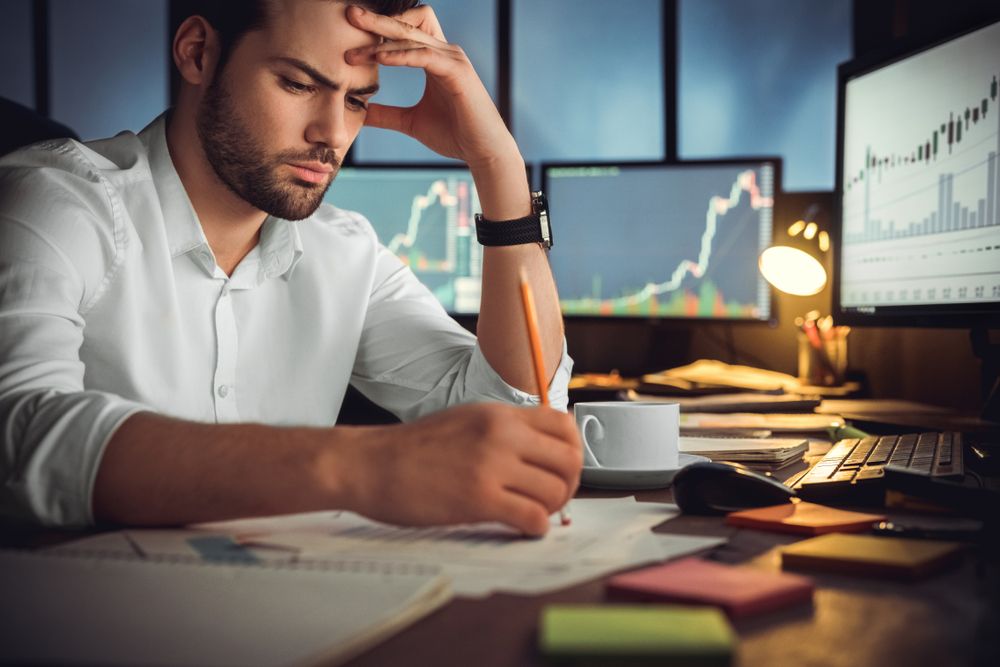 Disadvantages of Trading Bots:
Of course, they are not perfect, and there is no point in pretending that they are. There are some issues with using them, such as difficulty to set up proper parameters if the trader is not experienced. Giving the wrong instructions and leaving them in charge of your money can be a very bad thing.
After all, remember — bots will secure automated crypto trading, but only within the range of your instructions. They will not think for themselves, nor will they change tactics on their own. They do what you tell them to do, so you need to consider what the best approach might be, and live with the consequences if you end up being wrong.
Of course, the best way of preventing this is to monitor their performance, but that is more of a downside, as you cannot leave the market in peace. Not to mention the fact that they might represent a security concern, as both, the bots and the exchanges they operate on are centralized. While hackers can't do much to conquer the blockchain, many can easily attack an exchange or a bot.
But, if you can live with that, then all that remains is to provide you with our selection of the best crypto trading bots 2021.
Conclusion
With that, we would end our list of the best cryptocurrency trading bot 2021 offerings. There are plenty of others in the crypto industry, but these bots tend to stand out, whether for being rich with features, beginner-friendly, free to use, or sometimes all three — and more.
All you need to do is examine each of the ones from our list, and give them a go if they seem interesting. Make your trading automatic, and turn the crypto industry into a steady stream of funds with the help of one of these very handy programs.
Frequently asked questions
How do trading bots work?
What are the benefits and risks of using trading bots?
Disclaimer
In line with the Trust Project guidelines, the educational content on this website is offered in good faith and for general information purposes only. BeInCrypto prioritizes providing high-quality information, taking the time to research and create informative content for readers. While partners may reward the company with commissions for placements in articles, these commissions do not influence the unbiased, honest, and helpful content creation process. Any action taken by the reader based on this information is strictly at their own risk.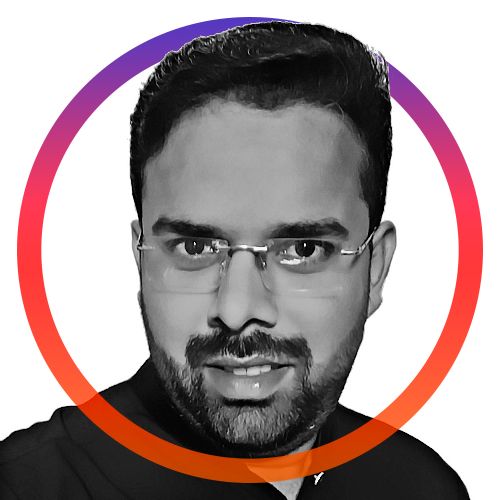 Ali is a journalist with experience in web journalism and marketing. Ali holds a Master's Degree in Finance and enjoys writing about cryptocurrencies and fintech. His work has...
Ali is a journalist with experience in web journalism and marketing. Ali holds a Master's Degree in Finance and enjoys writing about cryptocurrencies and fintech. His work has...
READ FULL BIO
Sponsored Sponsored