The holiday season is in full swing. It's not just about buying gifts for loved ones… Now is the time to treat yourself! We've put together a guide to the best Christmas crypto promotions. Try your luck and win real money or the latest iPhone for your trades.
Want to be at the front of the queue when new promos are announced? Join BeInCrypto Trading Community on Telegram. Here you can find the latest news, discuss crypto projects, be first to know of prize draws, and receive guidance from professional traders.
Stormgain: Win rewards from a $10,000 prize pool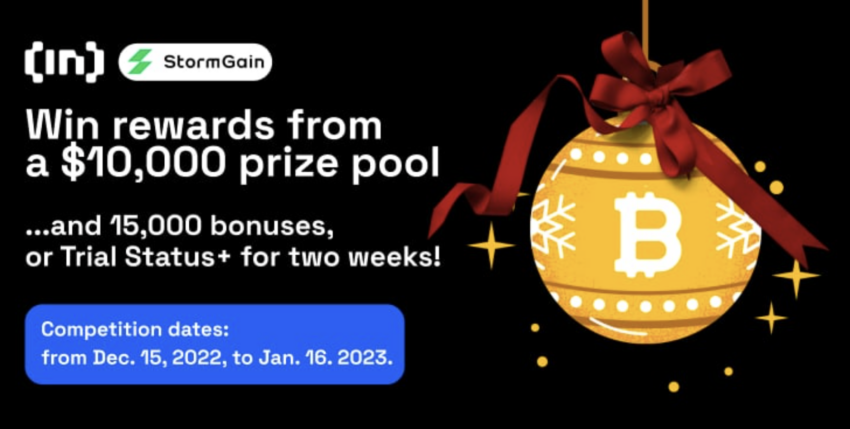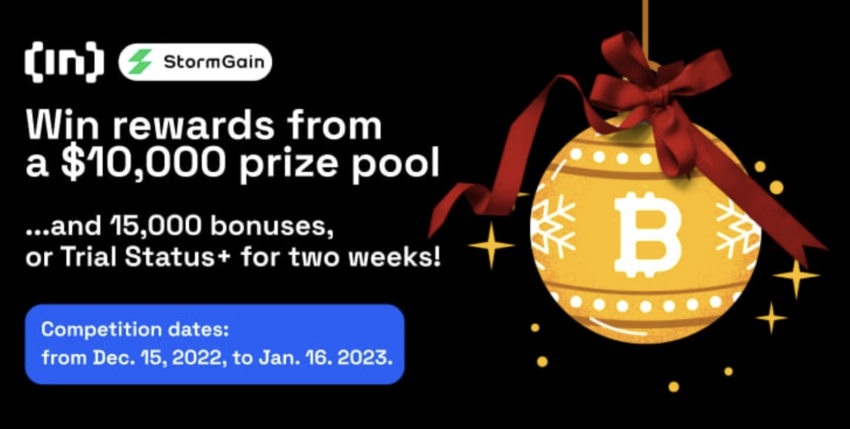 Stormgain, the all-in-one cryptocurrency app, is also getting merry this holiday season. The platform has released both rewards and a win-a-bounty promotion for Christmas. This reward is for you if you're into increasing trading volume from a minimal budget.
The rules are simple. From Dec. 15 to Jan. 16, users must deposit at least $100 and generate a trading volume of $50,000. This gives you a chance to win $10,000 real money, 15,000 bonuses, or Trial Status+ for two weeks. Did someone say crypto Christmas?
Here's how to make a large trading volume with a moderate budget.
Three quick ways to get $50,000 trading volume:
5 trades with $100 and x50 leverage
5 trades with $500 and x10 leverage
25 trades with $100 and x10 leverage
How it works:
Opening 5 trades of $100 with x50 leverage generates a $25,000 trading volume.
The same amount is generated once you close the deal: $25,000.
As a result, you have a $50,000 trading volume. That's it!
Do note that if you are unsure of a trade, it's wise to close the trade immediately. With high leverage, you can incur significant risk.
Benefits of Stormgain
Every new user gets a welcome bonus of $25 for trading (for a deposit over $100). Click here to get your bonus.
The platform allows users to trade the most popular cryptocurrency pairs with up to a 500x multiplier.
It has an in-built system of signals to alert users to the best trading opportunities as they materialize in real-time.
Do note that Stormgain does not accept clients from the U.S., Europe, or the U.K.
Bybit: Win an iPhone 14 Pro Max and 200,000 USDT prize pool rewards
Looking for the perfect crypto Christmas and want to enjoy trading on a new iPhone 14 Pro Max? Bybit could grant your wishes this holiday. Just deposit at least $100 and make a copy trade by Dec. 31. You will receive one of the 200,000 USDT Prize pool rewards or even find the latest iPhone in your mystery box.
Even if you don't win big on the new iPhone, Bybit has collaborated with Santa's elves to prepare more gifts for you. These include 1,000 USDT, 500 USDT, future Blue Chip NFTs, and a signed Borussia Dortmund jersey.
Note that only deposits placed before a user's first copy trade will count towards the rewards.
Over 10 million users have chosen Bybit, with no outages or breaches since the platform's inception.
Good liquidity and low fees.
Regular giveaways and prize pool promotions.
ECOS: Win a bitcoin mining contract for $5000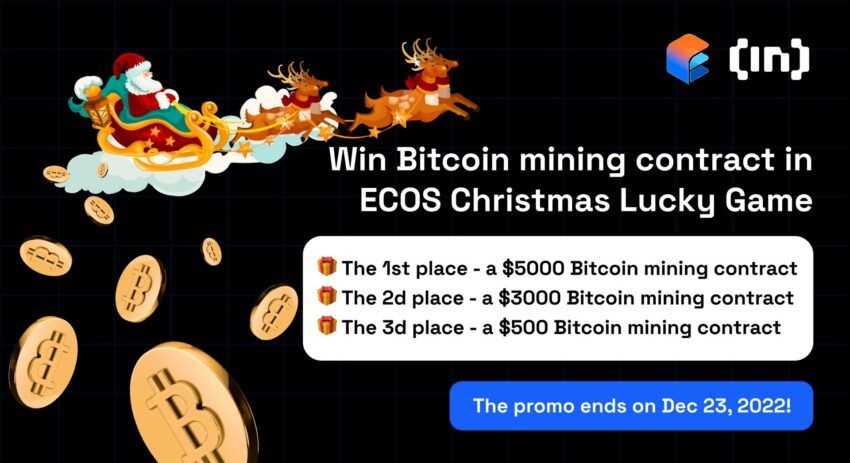 Make mining bitcoin fun with can be ECOS's Christmas Lucky Game. Open up to Dec. 23, start Bitcoin mining with just $10, and be in with a chance to win a $5000, $3000, $500, or $100 Bitcoin mining contract. The more entries, the more likely you are to strike gold. The platform also runs an advent calendar promotion with extra prices available to win every day until Christmas.
Note that winners will be selected randomly.
Why you will love ECOS
ECOS has a solid reputation and has offered convenient, safe, and simple tools for crypto investments since 2017.
With ECOS, you mine without buying or having to maintain equipment.
ECOS offers portfolios with various indicators of risk or return ratio.
Christmas comes to ECOS users all year around! Just sign up following this LINK it and you will get your first Bitcoin mining contract for free!
OKX: Mystery boxes with up to $10,000 rewards in crypto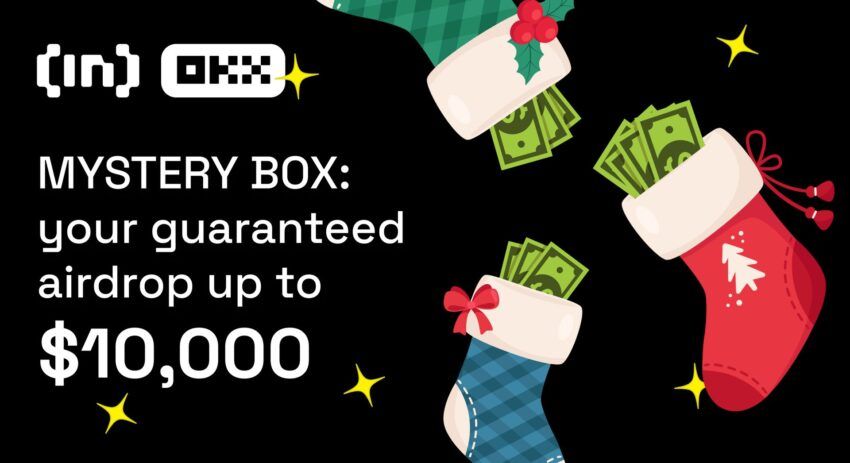 OKX, the leading crypto and derivative exchange is famous for its welcome bonuses. But OKX mystery boxes are especially generous before Christmas. All you need to get your reward is just to follow three simple steps.
How to get your reward with the mystery box:
Sign up: Only BeInCrypto users will receive a guaranteed mystery box. A link from Google will not activate this for you.
Deposit $50 and make at least one trade.
Open your mystery box and enjoy your reward!
Benefits of OKX
OKX is one of the largest crypto exchanges with a high level of liquidity spread, low spread, and 350+ coins and trading pairs available.
Over 20 million users choose OKX for its low fees, which start at 0.10% and are further reduced as trading volume increases.
OKX lets users begin trading with small budgets.
The regular launch of new projects (coins, trading pairs) lets traders enjoy x10 growth at the start.
OKX allows users to buy crypto conveniently with a bank card.
Do note that OKX is not currently available in the U.S. or China.
BeInCrypto Trading Community Christmas crypto giveaway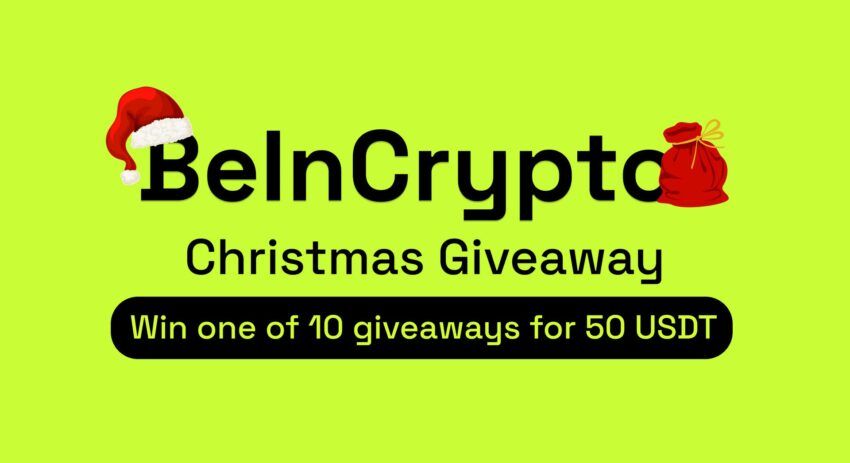 We were hardly going to leave you without a Christmas giveaway ourselves now, were we? Participate in our simple challenge, and you could win one of 10 giveaways of 50 USDT.
BeInCrypto Community Christmas challenge rules:
Join (if you haven't already) and invite two friends to the BeInCrypto Trading Community (@BeInCryptoCommunity)
2. Sign up on OKX: you must use this link.
3. Register by filling out this Google form.
4. Send a screenshot of your account interface with KYC confirmed to @BeinCryptoPremium on Telegram.
Applications are accepted until Dec. 24, 23:59 CET. 10 winners will be randomly selected on December 25.
Why you will love the BeInCrypto Trading Community on Telegram:
We share daily technical analysis on coins, with price movement analysis and predictions. Every Monday, we have a LIVE stream with Q&A.
#BonusHunter: get the best offers from the crypto industry. Learn first about airdrops, get life hacks on how to win trading tournaments, and get bonuses from BeInCrypto's partners.
Free Trading Basics course: watch our 5-min video series and get ready to start trading!
Breaking news from the crypto world: learn first, move fast, and stay safe.
Project reviews: learn about the best crypto cards, exchanges, wallets, and new coin listings.
Whatever you're doing and wherever you are, we wish you a very merry crypto Christmas! Win your dream prizes, be in profit, and Be In Crypto!
Frequently asked questions
What are crypto giveaways?
How do crypto giveaways work?
Are crypto giveaways legitimate?
Disclaimer
In line with the Trust Project guidelines, the educational content on this website is offered in good faith and for general information purposes only. BeInCrypto prioritizes providing high-quality information, taking the time to research and create informative content for readers. While partners may reward the company with commissions for placements in articles, these commissions do not influence the unbiased, honest, and helpful content creation process. Any action taken by the reader based on this information is strictly at their own risk.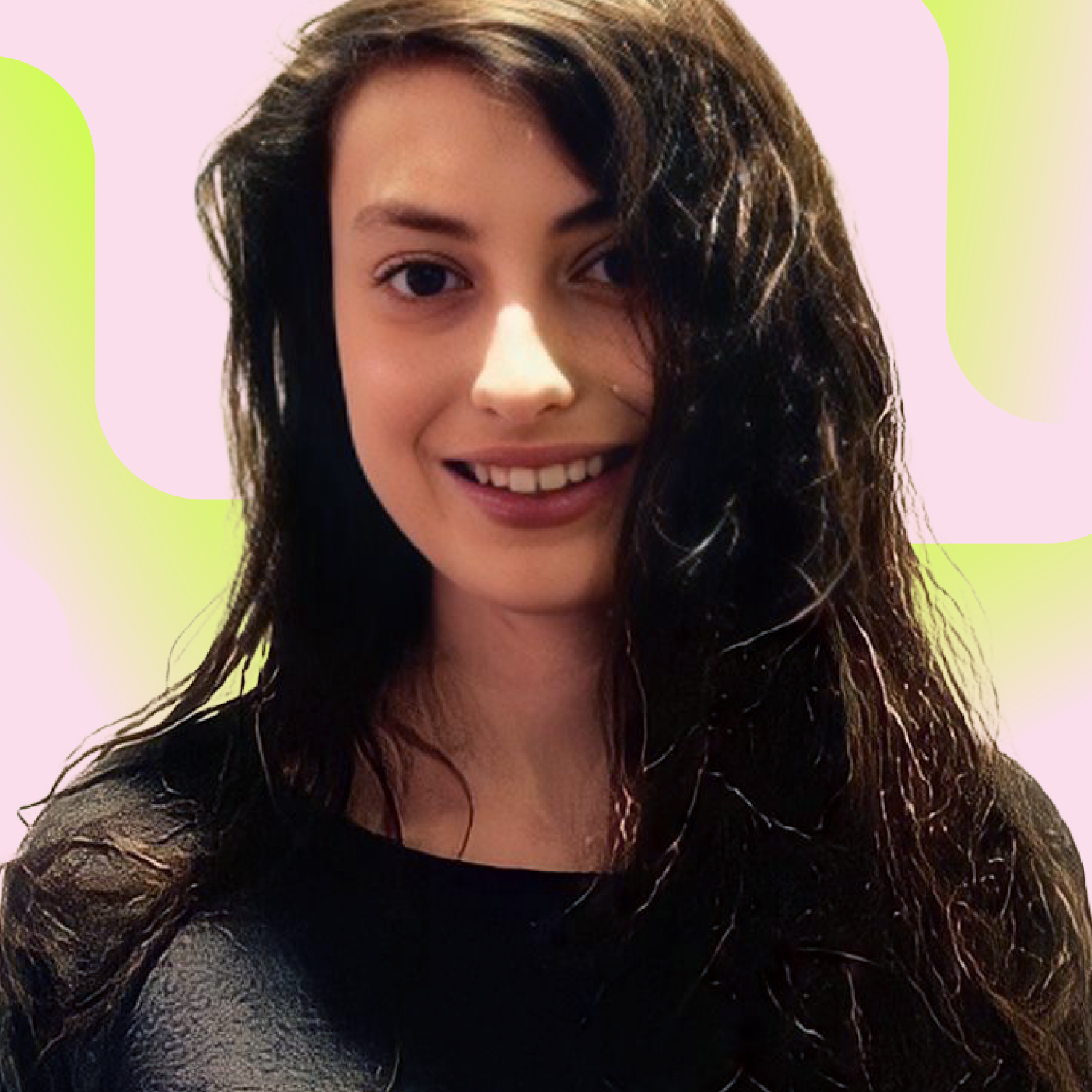 May is a UK-based, NCTJ-qualified journalist and editor with over 7 years of experience writing, editing, and commissioning news and features for newspapers, magazines, and...
May is a UK-based, NCTJ-qualified journalist and editor with over 7 years of experience writing, editing, and commissioning news and features for newspapers, magazines, and...
READ FULL BIO
Sponsored Sponsored