It is mid-December 2020, and that means that Christmas is just around the corner. Now, at this point, everyone will likely agree that 2020 will not go down as the best year we have ever had. In fact, for most people, it has been the worst year of their life, or at least one of the worst ones.
Yes, we spent months in isolation, keeping social distance, wearing masks, and many were even unfortunate enough to experience COVID-19 first-hand. However, just because the year has been extremely bad, it doesn't mean that it needs to end badly.
Just look at Bitcoin (BTC) — the coin has nearly hit $20,000, after sitting at $5k as recently as nine months ago. In other words, the year could still have a few nice moments, that might fix the overall impression it has made thus far, and what better time for that to happen than the holidays?
Now, speaking of cryptocurrency and holidays — crypto is once again growing rapidly, and we are not talking about prices. Digital coins are being adopted rapidly, with thousands of companies around the world going crypto. Countries are developing their own native cryptocurrencies, and even major businesses are launching them.
In other words, things are a lot more different than a few years ago, when crypto was basically unknown in the world. That means that you can now use it for your remote Christmas shopping, and buy presents for your family and friends — or yourself. With that in mind, here are our 10 Christmas gift ideas that you can buy with Bitcoin in 2020.
1) Stormgain Lottery
While gifts are typically bought for other people — it's Christmas, and you deserve to treat yourself every once in a while. The winter holidays are the perfect time to do so, which is why we wanted to notify you of an upcoming Stormgain lottery.
The lottery will be based on your volume, and you can join by heading on to Stormgain and getting a ticket. Tickets are easy to get, and all you need to do is deposit $500-worth of any cryptocurrency per ticket. You can get as many tickets as you want.
Note that you won't receive a physical ticket, sent to your home address. Instead, the tickets will be kept by the company, and they will be shared in the results of a raffle. Each user will be able to check his or her ticket by their Stormgain account number.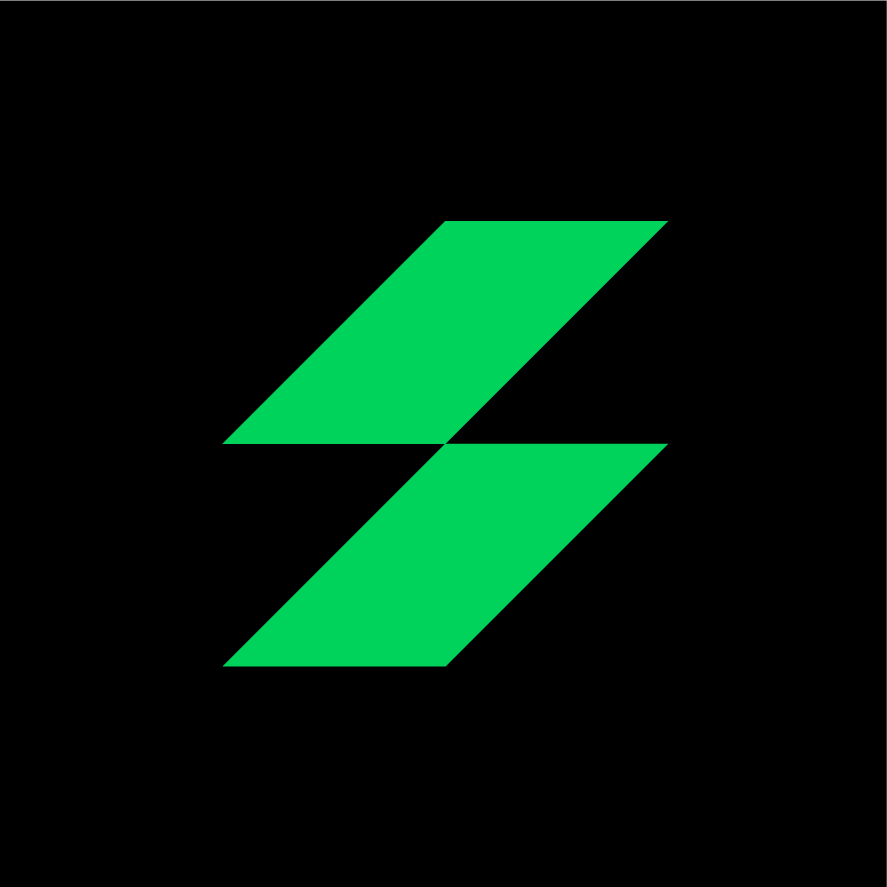 Now, there are going to be two raffle rounds, which will include all participants. The first one started on December 7th, and it will last until December 28th, 2020, with the actual raffle taking place on December 29th.
The second round will start on December 29th, and it will last until February 1st, 2021. The raffle itself will take place on February 2nd. Each round will have 50 winning places, and the platform will reward winners with money and bonuses.
Now, if you have a bit more money, you can deposit $2,500 in crypto — or more — and join a VIP raffle, which has some additional prizes. Those may include 1 BTC, PS5, or Macbook. Note that you will not receive actual devices, but their money equivalent, so you can technically buy them with the money you earn in the event. The VIP raffle will take place on February 2nd, 2021, and it will include all users who deposit over $2,500 during the entire promo.
To take part, simply make a few trades until you reach 200k trading volume. The volume is calculated as money invested times leverage. So, for example, if you deposit $500, times 100 leverage, that would boost your volume to $50,000. If you were to close this trade, you would get $50,000 volume more. In essence, you could achieve a $100,000 volume with a single trade.
2) Tenacious Toys
If, on the other hand, you wish to buy a present for someone else, then consider spending your Bitcoins at Tenacious Toys. The company offers some excellent gifts you can give to siblings, friends, and others in your life who deserve to know how much you appreciate them.
The website offers a lot — from action figures, figurines, models, to apparel, art, and more. In other words, there is something for everyone there.
Furthermore, the store is very crypto-friendly, and it often encourages Bitcoin payments. It commonly grants a 25% discount for those paying with Bitcoin, so this might be a perfect opportunity to use your coins and make someone else's 2020 a little happier during the upcoming holidays.
3) Donate Bitcoin
One great thing that you could do during the holidays is to help those in need by donating Bitcoin. This is a good way to put your coins to good use, and help someone get fed, clothed, or taken care of during Christmas.
We have to remember that not everyone lives the same, and there are people out there that have next to nothing. In fact, there are many who literally have nothing except for the clothes on their back, often through no fault of their own.
You can help support them and secure them a place to stay during the cold winter nights, provide shelters for children, provide funding for offering free legal help, fighting diseases, inequality, and other issues that, unfortunately, still trouble so many people around the world.
There are so many options available that it might take a while to choose the cause you wish to support, but no matter what you choose, you will be doing good. And we can likely all agree that a little good can go a long way, especially during this year.
4) Gift crypto to your friends
The crypto industry has been struggling to attract users since the day Bitcoin was launched. Of course, the situation is much better these days, when there are millions of users around the world. Even institutional investors are entering crypto at a pretty decent pace right now.
But, it is undeniable that crypto is still far away from mass adoption. Naturally, the fight for adoption will not end until crypto goes mainstream, which means that every new user counts. If you invite two friends, and both of them invite two friends, that's already 7 people who are using cryptocurrencies. This kind of chain reaction is the key to bringing crypto to regions that it did not conquer yet, and you can help establish it if you live in one such area.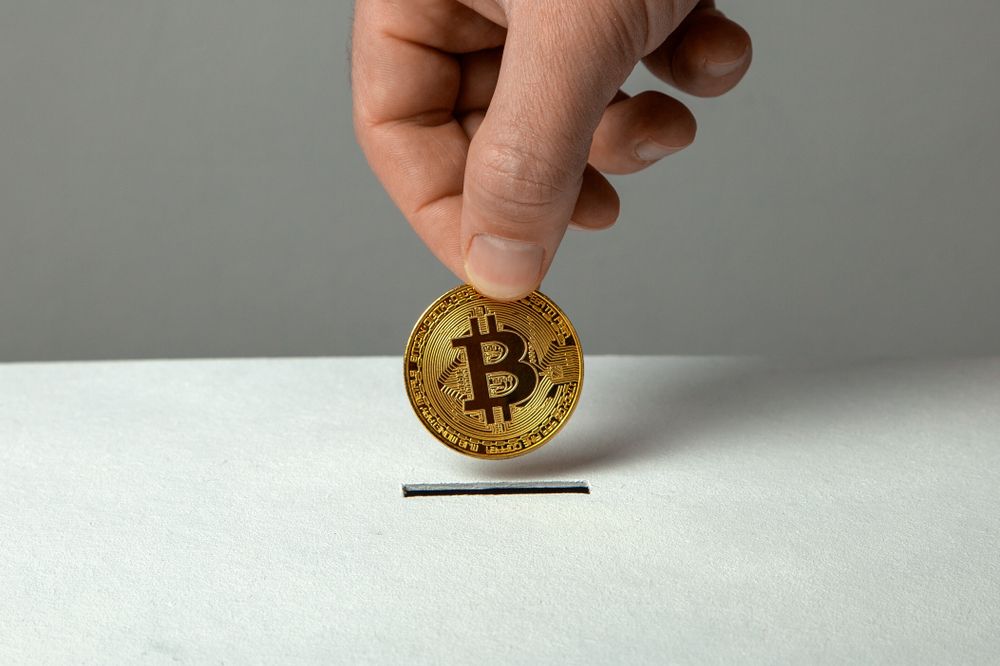 Now, most people are not interested in crypto, but only because they are used to traditional forms of money, and they don't really know what they are missing. So, show them. One of the easiest ways to get people interested in crypto is to let them have some.
With free money in their possession, they will look it up, educate themselves about it, learn what they can use it for, and likely — keep getting involved. If you gift crypto to your friends right now, at least a few of them will be reading guides such as this one around the time next Christmas arrives, with plans to get a few of their own friends interested in digital finance.
At the very least, you will give them a taste of how crypto works, and let them buy something nice for themselves. So, even if you don't get them into crypto — everybody still wins, so consider giving that a try.
5) Ledger Nano X
We regularly get in touch with new and old crypto users, and it is absolutely astounding to learn how many of them do not store their coins in a safe way. A lot of people prefer online wallets to hardware wallets, which is understandable enough.
For one, hot wallets are free, and no matter how much people fear losing their money, they are still unwilling to invest in security until they get burned. Sure, hot wallets are convenient, since they are online and available all the time, which makes them convenient for use on the go.
But, this is also their biggest weakness. An unsafe password or a newly-discovered flaw could cost users all of their money, and a lot of them still seem to believe that they are somehow immune to such incidents.
So, if you know a crypto user who thinks like this or hesitates to buy a hardware wallet for some other reason, do them a favor, and gift them one. Most people would likely use hardware wallets all the time if they were free, so the will to use them is not the problem.
If you wish to truly help your crypto-enthusiastic friend reach appropriate levels of security, Ledger Nano X would be a great gift for them — one they will be thankful for.
6) PlayStation games
If you have a friend who is very much into gaming on the consoles such as PS4 or the new PS5, you can always use Bitcoin to buy a game for them. You will have to let them in on the surprise, of course, but we are sure that they will be extremely excited to get one of the newer games, such as Watch Dogs: Legion, Assassin's Creed: Valhalla, or EA Sports FIFA 21, Ghost of Tsushima, Marvel's Spider-Man, and alike.
This is possible thanks to the fact that the crypto and gaming industries have a lot in common. For example, back in the day, you had to buy physical copies of games in stores. These days, that is still a possibility, but a lot of people prefer to get their games online.
Similarly, a growing number of people prefer the online version of money for all of its advantages, which is why crypto and gaming have grown quite close over the past few years.
PlayStation Network now allows you to pay for games, add-ons, and even PS Network subscriptions with cryptocurrencies. If you are into PS gaming, you can treat yourself as well, but if not, buying a PS game for your friend with crypto would make for a pretty cool and memorable gift — one that your friend will likely enjoy for a long time, and that will make them remember you every time when they turn it on.
Even years from now, when the game becomes an old classic, they will still have a cool story about how they got it from you, back in the day when cryptocurrencies were still only becoming the next big thing.
7) Blockchain-certified precious stones
If you are looking to buy jewelry for your significant other, we can also suggest getting that with cryptocurrency.
Of course, gemstones are not particularly Christmas-y, but they still make excellent universal gifts, so you wouldn't be breaking any rules by gifting them during the holiday season.
Precious stones are a statement of love and longevity, and there is just something about the way they shine that will never let them get old or boring.
However, diamonds also come with the issue of ethics. Blood diamonds are still a major issue in the world, as they are a product of human suffering and exploitation, and neither you nor your significant other would want to have anything to do with a gemstone obtained in unethical ways that are causing men, women, and even children across the continent of Africa to suffer.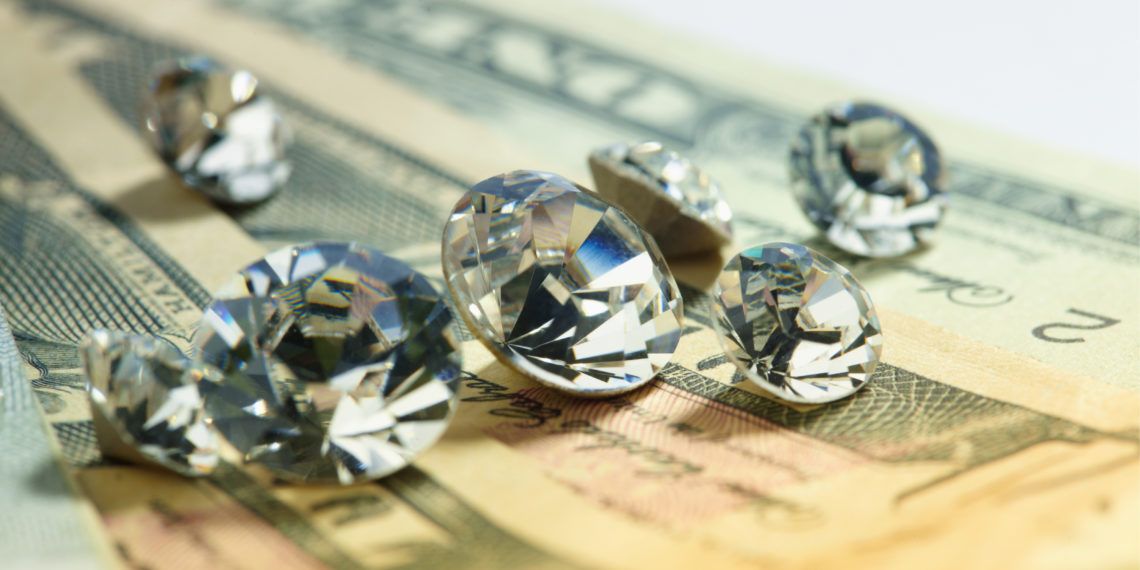 Fortunately, blockchain technology provides a solution. Thanks to its immutability, blockchain can ensure you that the stone you wish to buy meets ethical standards and that its origin is clean.
In other words, you can simply go to Moyo Gems, and purchase a blockchain-certified precious stone, whose origin and all accompanying data is stored on Everledger — a blockchain-powered supply chain that is tracking the gems, the companies that deal with them, and all other information that will let you buy diamonds and other precious stone with a clear conscience.
8) Buy art
Mankind has spent thousands of years perfecting the interiors of our shelters and homes, and in many cases, that meant going for art. While the cave paintings may have served other purposes apart from decoration, there is no doubt that they are precious pieces of art today, in addition to being historical and anthropological wonders.
These days, we have more refined art pieces that we create, buy, and sell, but the concept is the same — you find a pretty picture and you put it on the wall to show it to those who visit your home.
Now, most people like art, even if they are only casual fans, instead of hardcore art-lovers who can recognize the artist based on the way the brush moved on the canvas. This makes art an excellent gift, as it shows that you know the person you are giving the gift to, and that you appreciate things that they are interested in.
Now, cryptocurrency and art have developed a close relationship, mostly for the sake of protecting the artworks and proving their legitimacy. With a piece of art registered on the blockchain, you will always know that the work is legitimate and not a copy, created to trick you into giving more money than what it's worth.
So, if you have a friend that you wish to gift with a blockchain-verified piece of art, and you wish to purchase it with Bitcoin — you can head over to one of many art stores such as Singulart, and choose one of many wonderful paintings from its art gallery.
9) Buy clothes
It is also worth remembering that a lot of people value luxury clothing brands. which are a representation of quality and good taste. Now, most of us did not really appreciate getting socks for Christmas when we were kids, but as you grow up, receiving clothes — especially top-quality, fashionable clothing items — has become a lot more acceptable and appreciated.
Similar to artwork and precious stones mentioned above, the fashion industry also developed a close connection to the crypto sector. Once again, the reason is blockchain technology, whose immutability offers insight into the clothing item's legitimacy and history.
Never again will you have to wonder whether that Gucci Go Canvas Baseball Hat is the real deal or just a really overpriced copy. Launching a clothing brand tied to the blockchain started several years ago when some of the major sports stars decided to try and improve their communication with their fans by offering blockchain-certified clothes and other items.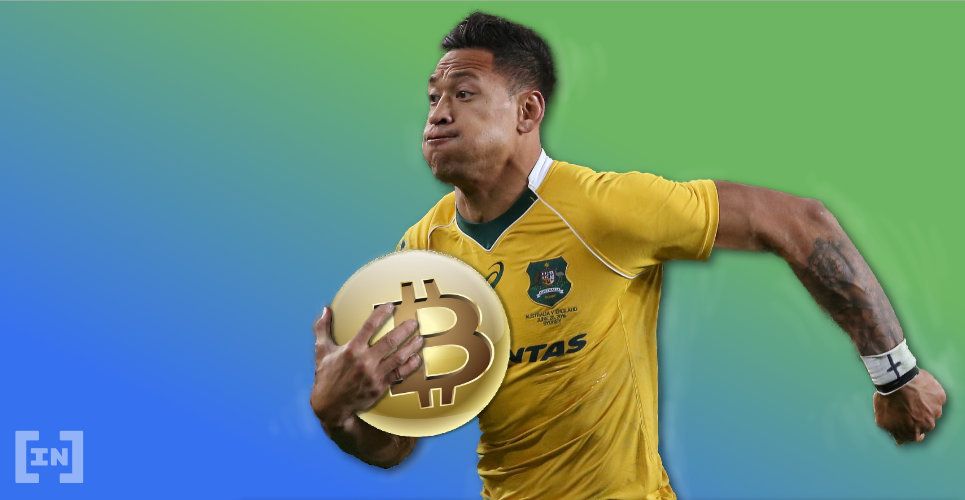 That way, the fans would know that they have received a real product, and sports stars would be able to receive their payments in crypto, with no intermediaries. Everybody wins.
Since then, the practice has become common for limited edition fashion items, and accepting crypto payments is becoming more and more widespread.
So, if you wish to buy a branded fashion item for your friend, family member, or significant other, you can just go to online stores such as Crypto Emporium and purchase them in exchange for BTC directly.
10) Gadgets and other fun items
Lastly, we would just direct you to an online shop that accepts cryptocurrency payments, such as Crypto Emporium which we mentioned above, and encourage you to browse various items that they have in the miscellaneous section.
Look up different things with your friends and family in mind, and sooner or later, you are bound to come across something that they would like. From there on, purchasing such items with Bitcoin, Litecoin, Ethereum Verge, XRP, or Dash is easy.
You can buy artwork, a Bitcoin custom stamp, or even a robot vacuum cleaner. Another fun item would be the Bitcoin Mystery Box, which would be especially interesting if you plan to gift it to someone who you wish to introduce to the crypto industry.
The store offers even more, including watches, property, electronics, investments, cars and motorbikes, and much, much more. Meanwhile, this is only a single store in a sea of those that are selling all kinds of interesting stuff in exchange for BTC, so give them a few minutes of your attention, and you will definitely find fun stuff that your friends and family will undoubtedly appreciate.
Disclaimer
In line with the Trust Project guidelines, the educational content on this website is offered in good faith and for general information purposes only. BeInCrypto prioritizes providing high-quality information, taking the time to research and create informative content for readers. While partners may reward the company with commissions for placements in articles, these commissions do not influence the unbiased, honest, and helpful content creation process. Any action taken by the reader based on this information is strictly at their own risk.