9 months ago | 1051 views | 119 applications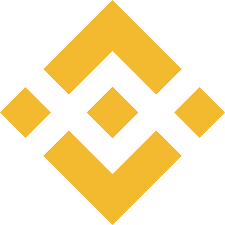 $17,000 TO $35,000 PER YEAR
About Company
The Binance Exchange is a leading cryptocurrency exchange founded in 2017 in Hong Kong. It features a strong focus on altcoin trading. Binance offers crypto-to-crypto trading in more than 600 cryptocurrencies and virtual tokens, including Bitcoin (BTC), Ether (ETH), Litecoin (LTC), Dogecoin (DOGE), and its own token Binance Coin (BNB).
We are looking for a part time or full time Web 3 Data Analyst intern to join the Central Data Analytics team with an opportunity to turn into a full time employment with Binance! If you are a Web 3 enthusiast and would like to get yourself into the Web 3 space, this is the right opportunity for you!
Responsibilites: Highly involved in various data-related projects, which contribute to understanding trends and performance of BNB chain as well as competing blockchain ecosystems Source and analyse blockchain-ecosystem related data using a variety of data platforms (e.g. Dune Analytics, Twitter analytics) Assist in analysing on-chain transaction data Research upcoming dApps and trends Labeling of smart contracts
Requirements: Degree, obtained or in pursuit of, in Computer Science, Engineering or related field General familiarity with blockchain ecosystem - top chains, general understanding of functional domains (DeFi, Gaming, NFT, SocialFi) Any experience with platforms such as Dune Analytics, Bitquery etc will be a plus Experience with programming, data engineering and/or ETL Strong Python and SQL skills will be a plus
Working at Binance • Do something meaningful; Be a part of the future of finance technology and the no.1 company in the industry • Fast moving, challenging and unique business problems • International work environment and flat organisation • Great career development opportunities in a growing company • Possibility for relocation and international transfers mid-career • Competitive salary • Flexible working hours, Casual work attire
By submitting a job application, you confirm that you have read and agree to our Candidate Privacy Notice.