6 months ago | 77 views | 11 applications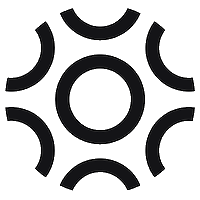 About Company
Braintrust is the first decentralized Web3 talent network that connects skilled, vetted knowledge workers with the world's leading companies. The community that relies on Braintrust to find work are the same people who own and build it, ensuring the network always serves the needs of its users, instead of a centrally-controlled corporation. And because the community of knowledge workers and contributors earns ownership and control of Braintrust through its native BTRST token for their contributions to the network and its growth, new Talent and jobs have participated in the network at record speeds. Braintrust has over 700,000+ community members, with knowledge workers and project contributors across the world. Braintrust is trusted by hundreds of Fortune 1000 global enterprises including Nestlé, Porsche, Atlassian, Goldman Sachs, and Nike.
When you join Braintrust, you will be invited to a screening process for Braintrust to learn more about your previous work experiences. Once completed, you will have access to the employer for this role and other top companies that seek high-quality talent. Apply to this job to kick off the process. JOB TYPE: Freelance, Contract Position (no agencies/C2C - see notes below) LOCATION: Remote - Work from anywhere (TimeZone: EST | Partial overlap) HOURLY RANGE: Our client is looking to pay $90 – $100/hr ESTIMATED DURATION: 40h/week - Short term
THE OPPORTUNITY
What you'll bring 8+ years of web development experience Strong communication and collaboration skills Strong experience with React Typescript Next.js Familiarity with
Tailwind Firestore A successful track record deploying and maintaining complex web apps at scale Experience building and shipping innovative products A "get things done" attitude
About The Role
You will be one of the early contributors at a mission-driven and fast-growing startup. You are ambitious and hard-working, but you (like them!) also believe in putting people first and having a huge amount of fun while you do your job.
You are a senior web developer with high-quality code output. You love building products that people fall in love with. You are also autonomous and happy to take on big problems.
But you're more than just your code! You're willing to engage with the culture, employees, and other contractors, who will rely on you for your high-impact work. You'll be empathetic, hard-working, passionate, good at giving constructive feedback and, of course, having lots of fun.
What you'll do Take ownership over their latest-and-greatest "Incentives 2.0" web app project, which will be used by some of the biggest marketplace platforms in the world Work directly with their Lead frontend developer to execute against clearly scoped stories and epics Use React, Typescript, and Next.js to extend their existing web app into a bigger and more sophisticated enterprise solution Guide the early technical architecture decisions that will resonate throughout the global economy for years to come Help the product team craft innovative solutions, as well as understanding technical limitations Drive key business metrics Have an inordinate amount of fun Want to change the world? (for real)
Our client is the future of how value flows on the internet. We're building some of the world's most sophisticated technology to reshape how people buy and sell goods and services for years to come.
There was a time when selling something was simple. You did a thing, and someone paid you for it. No longer. Although the Internet made life awesome, it made it more complicated, too. Today a tangled web of intermediaries, platforms, and governments separate sellers from buyers.
That's where our client comes in. They make value flow–cash, incentives, stock units, loyalty, etc–direct, fair, and efficient.
This means they're making the Internet itself easier, fairer and more efficient.
This is something no-one has ever done before: combining traditional banking rails with advanced ledgers, digital wallets, AI, and blockchain technology.
So why are they the ones to do it? Their founding team has built and run SaaS, crypto, eCommerce, and marketplace companies. They're backed by some of the world's top investors. They're already powering some world-leading marketplace platforms.
And they're only just getting started. They need the best builders in the world to come show them what's possible.
Our client is an equal opportunity employer. They believe everyone should feel great about being their authentic selves–this is the only way to do their best work! They do not discriminate on the basis of race, religion, color, national origin, gender, sexual orientation, age, marital status, veteran status, or disability status. They believe that great employees come from diverse backgrounds.
Apply Now!