6 months ago | 80 views | 3 applications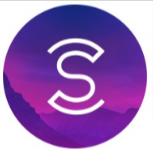 About Company
Sweatcoin is a global Top 10 Health & Fitness app that tracks physical movement, converting it into digital currency. The free app comprises movement-verification technology, gamification and a marketplace of exclusive offers and product deals that Sweatcoin can be redeemed for. Sweatcoin 4 Good also enables donation of the currency to good causes. With 100M+ Sweatcoin downloads, we are the fastest ever growing Health & Fitness app with 20M downloads this year alone, putting us at the top of 42+ countries' app stores as the most downloaded Health & Fitness app of 2022 to date. Since June 2021 we've worked with 1300+ brand partners providing the equivalent of $200 million of value in exchange for users' steps, increasing their walking by an average of 20%. In total our users have walked 23 Trillion steps. Sweatcoin is a rapidly-growing, profitable UK business and a global thought leader within health-tech. The business has collaborated with influential academics on research published in the British Journal of Sports Medicine into the success of incentivised behavioural change and worked with the NHS on a successful trial with pre-diabetic patients. (A trial that resulted in an 85% retention rate and average weight-loss per participant of 1.1kg). Covered by New York Times, CBS, Forbes, Fortune, Reuters, Huffington Post and others, Sweatcoin has raised capital from investors across the US & Europe, including Goodwater Capital, Greylock Partners, Justin Kan (founder of Twitch and Justin.tv) and Rain Lohmus (founder of LHV Bank). London-headquartered, with team members based across the world representing 22+ nationalities, it is the people that make Sweatcoin a special company and a great place to work.
Since 2015 Sweatcoin and now Sweat Economy have been working on making the world more physically active. With more than 140 million registered users, thousands of partners and a proven ability to make people move more (+20%) Sweat Economy has already become the largest onramp in web3 history. We now working on turning our token - $SWEAT - into the principal unit of physical activity value and building an economy of movement around it.
About the role: • You will be responsible for designing solutions for web and mobile-based DAO experiences for Sweat Economy users • Working autonomously and taking the initiative to drive the project forward with the best governance user experience • Developing high-level detailed storyboards, mockups, and prototypes to communicate design solutions effectively
Who you are: • A Senior Product Designer with a proven record of designing for blockchain or cryptocurrency products • A person with design experience focusing only on the crypto area and a deep understanding of how the industry works • You're a team player. You'll partner with your colleagues in product, engineering, data, and research • A person with strong verbal, written, and visual communication skills
What you will get in return: • Remote-friendly & Flexible working hours. The flexibility is incredible, performance is based on output, rather than hours spent working, our core hours are (10:00-16:00 GMT) • Stock options after 12 months of employment (50% of Basic Salary) • Winter office in Lisbon. We spend up to 2 months in the sunniest city of Europe during winter with the coverage of accommodation, flights, visas and insurance for you and your partner/family. • Team building abroad in exciting locations! • 20 days holiday (excluding public holiday) + Week off at Christmas • 1 extra day off, for each year of service (up to 5) • Two office locations, London and Lisbon, in case you'd like to work from the office sometime • Wellbeing program, (up to 2 counselling session per month) • Health Insurance, for our employees joining outside UK or PT you have a 1000€ yearly allowance.