4 months ago | 44 views | 3 applications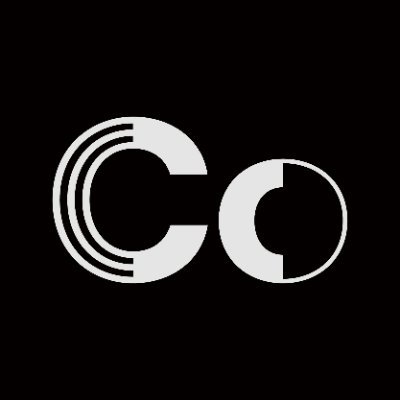 $185,000 TO $200,000 PER YEAR
About Company
Co:Create is a new web3 protocol that unlocks the potential of NFT communities and ecosystems. We've raised a $25M seed round led by a16z crypto to support our mission: Empowering NFT projects to "go beyond the drop." Our goal is to provide the foundational infrastructure for decentralized brands of the future.
👉 Who we are Co:Create enables innovative brands to unlock the power of their community.
Brands are fueled by our astonishingly simple community activation tools built on web3. With Co:Create, brands can now drive so much more than loyalty by offering all kinds of gamified, truly self owned rewards such as digital collectibles, drops, loyalty points, on-chain status and more.
We've raised a $25M seed round led by a16z crypto with participation from Packy McCormick of Not Boring, VaynerFund, Rarebreed Ventures, and notable angels at RTFKT, Tessera, OpenSea, CAA, Coinbase and BoysClub.
👉 The role As our Lead Web3 Loyalty Strategist, you play a crucial, multidisciplinary role. Reporting to our Director of Business Development, you will work with the entire team and client base to develop use cases for Co:Create and to showcase the power of our tech. You will help design program frameworks and build enablement on how they can be achieved for both prospects and clients. Your expertise in loyalty program management, web3 and customer engagement will be instrumental to create unique and rewarding examples for any team interested in building with Co:Create's APIs.
👉You'll get to 📍Develop compelling loyalty strategies for our prospects and clients using the Co:Create product 📍Work closely with BD to develop tailored sales enablement for web2 brands, agencies and web3 native companies. 📍Facilitate working sessions for prospects and clients, leading development of program deliverables 📍Develop financial models and sensitivity analyses that forecast financial liability, ROI and assess risk for the loyalty solution 📍Own Co:Create loyalty performance benchmarks and metrics 📍 Stay up-to-date with the latest advancements in web3, loyalty program management, and customer engagement strategies, and proactively identify ways to enhance our product 📍Identify cross-brand collaboration opportunities to expand Co:Create's ecosystem and facilitate community discovery for our clients 📍Utilize data analytics tools to track and measure our client's loyalty program performance, providing insights and recommendations for program optimization, personalized experiences, and targeted marketing campaigns. 📍Support the product and organization by providing thought leadership and loyalty expertise
👉Who we are looking for 📍5+ years of experience in loyalty program management, preferably in the digital or e-commerce industry. 📍Solid understanding of blockchain technology, decentralized systems, smart contracts, and cryptocurrency. Experience working with Polygon or similar is a plus. 📍Proven track record in developing and executing successful loyalty program strategies 📍Deep understanding of customer behavior, preferences, and motivations, with the ability to translate insights into engaging loyalty program experiences 📍Strong interpersonal and communication skills to collaborate effectively with cross-functional teams, external partners, and clients, fostering relationships and driving successful launches 📍Proficiency in data analysis and interpretation, utilizing analytics tools to measure loyalty program performance, identify trends, and make data-driven recommendations.
👉Benefits & perks 📍Fully remote team (US time-zone based employees only at this time) 📍Team offsites twice a year at locations across the country 📍Health insurance 📍401k Retirement plan 📍Unlimited vacation & paid time off 📍Two company-wide shut downs a year to give everyone the week off in both the summer and winter. 📍$325/month in "get what you need" funds. 📍Hate Monday meetings? so do we! We have a strong "no meetings" policy on Mondays.
👉Salary & compensation 📍Competitive salary, as well as lucrative equity and tokenomics incentives. Curious what that means? Learn more about how we determine salary at Co:Create. 📍Annual salary: $187,200 - $202,800 📍Equity Compensation: 0.130% - 0.179%