about 1 year ago | 68 views | 5 applications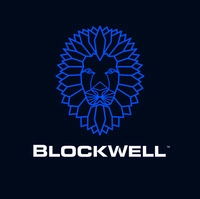 $25,000 TO $35,000 PER YEAR
About Company
Blockwell.ai provides secure blockchain tools that empower Investors, Retailers, Entrepreneurs and Organizations using real use case applications to allow them to build working and proven businesses in the fastest growing sector. We believe tokens will power the new economy and our mission is to make blockchain tokens accessible to everyone. Businesses, entrepreneurs and developers with any level of talent can build the future, today.
Blockwell is currently seeking interns to work with our team in a remote position to deliver a variety of materials ranging from articles, press releases, presentations, and marketing materials etc.
The duration of the internship is 3 months. It is an evaluative unpaid internship with the possibility of return offers, depending on the company's needs.
Our goal is to invest in all our interns so they can one day become eminent thinkers in the sector.
This internship involves
Writing/research papers /editing articles a week Working closely with our team on various projects depending on our team member's needs Pitching story ideas based on trending themes/topics on similar pages Learning the ins & outs of social media marketing (LinkedIn, Facebook, Twitter, Instagram) Requirements
We are looking for someone who is available to work 20-30 hours + per week and that can start ASAP. Must be a good writer, computer savvy, great energy and a positive attitude!
Compensation
Internships come with deferred compensation and profit-sharing depending on your role. A permanent position will be made available for the right candidate as we scale.
Great mentorship and opportunity to develop your skills to develop your writing/marketing skills.
*How to apply *
Send us a thoughtful cover letter, resume and writing samples /links to online content (preferably related to blockchain & crypto).