11 months ago | 176 views | 43 applications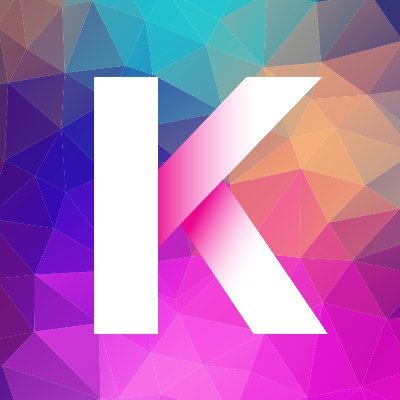 New Jersey, Pennsylvania, Remote, San Francisco
$60,000 TO $90,000 PER YEAR
About Company
Kadena is the industry's only scalable layer 1 Proof of Work (PoW) blockchain. The principal feature that drives Kadena is scalability, which enables Kadena to deliver infrastructure-grade performance for any blockchain project. Along with our own smart contract language Pact, Kadena's platform provides the world the tools and environment to turn ideas and ambitions into reality. Founded by Stuart Popejoy and William Martino who created JP Morgan's first blockchain and led the SEC's Crypto Committee, Kadena aims to allow for true blockchain mass adoption.
We are seeking a new Graphic Designer to join our team. You will produce creatives, presentations, and other media-related projects. The Graphic Designer will lead all graphic content on Kadena's website and social media platforms, including Twitter, Medium, Telegram, Discord, Reddit, etc. As a Graphic Designer, you will liaise with the community team to assist different departments within Kadena such as the engineering and marketing teams in executing campaigns that will increase brand awareness across the broader crypto community. This role involves planning concepts and creating a wide range of graphics that translate abstract technical information to the layperson. Our ideal applicant has a high degree of creativity along with experience creating and planning materials that appeal to communities in all sectors of crypto, from developers to novices.
RESPONSIBILITIES
Develop illustrations of concepts, graphics, and layouts for all front-facing collateral such as blogs, tweets, AMAs, and more Coordinate with the community and marketing team to execute illustrations for ad campaigns and promotions Design, create, and produce presentations, social media, and special projects for marketing, communications, engineering, business development, and special events Maintain and promote Kadena's brand in all asset using our brand book
REQUIREMENTS
3-4 years of creative experience and interaction with social media platforms and channels such as Twitter, YouTube, Medium, or Discord - preferably in the crypto space Proficiency with required desktop publishing tools, including Adobe Creative Cloud tools (Photoshop, Illustrator, etc), InDesign, Quark, and Figma. Experience collaborating with engineers to design and produce high level technical graphics Demonstrable graphic design skills with a strong portfolio that aligns with Kadena's brand and principles Detail-oriented with the ability to manage multiple projects simultaneously Effective time management skills and the ability to meet deadlines Excellent written and verbal communication skills Bachelor's degree in graphic design or related experience preferred HELPFUL EXPERIENCE
Knowledge of blockchain technology Understanding of CRM tools Web design experience is a plus Video animation skills are a plus
BENEFITS
Competitive salary Fully paid medical, vision, and dental insurance for full-time employees Flexible savings accounts Company coin options Flexible vacation time (and a culture of taking time off) Remote company Home office setup stipend Kadena requires all employees to be fully vaccinated against COVID-19 as a condition of employment. Kadena considers requests for reasonable accommodations for medical or religious reasons pursuant to applicable law.