6 months ago | 139 views | 12 applications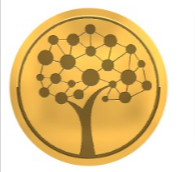 About Company
LifeDeFied is a secure blockchain platform designed to protect digital assets and reduce the risk of loss or theft. The platform offers a range of features including a tokenized marketplace, asset tokenization, micro-staking/staking, personal blockchain networks, and identity management.
INTERSHIP OVERVIEW (Unpaid Internship) Summer 2023 - Winter 2023
Welcome to LifeDefied! At LifeDefied we have a code of conduct which we follow for team members, development, customer interactions and partners: Do Right!
We're building a DeFi Security as a Service Platform (dSaaS) where our customers will have a secure personal blockchain with extended services.
We're looking for a few decidated unpaid interns for an amazing learning experience.
Application deadline: April 30th, 2023
This is a flexible 3 to 7 month term internship. We are offering two interships: Discord Community and/or Marketing. You'll have the option to work remotely either individually or with other interns as a team in developing, implementing and showcasing your Discord Community and/or marketing skills during the 3 to 7 month time frame.
QUALIFICATIONS
We are looking for individuals with a diverse skill set that have knowledge or are currently seeking to have knowledge within the web3 blockchain space.
Discord Community Internships tasks:
Discord Community Manager https://discord.gg/FEkjBE73PK Develop, implement and manage the community of Blockchain fans Collaborate with Marketing team to create Discord content strategy Protect the community from bots and other malicious actors Create innovative activations to foster deeper relationships Stay on the bleeding edge of the latest community platform trends, best practices and technologies Collaborate with broader Marketing Team and other teams to deliver on company goals Monitor engagement and suggest content optimisation Monitor and highlight insights within our community that can be helpful to our product and engineering teams Communicate with fans, influencers and other partners/collaborators, to increase network impact Marketing Interships tasks:
Content Design and Creation Meme Creation- Growth Hacking Digital Marketing Influencer Marketing Social Media Marketing RESPONSIBILITIES
Your objective is to approach web3 space from multiple angels in finding ways to organically grow LifeDeFied. At the same time being able to educate non crypto / non blockcahin users in understanding the WHY and HOW our dSaaS blockchain platform has multiple real world use cases.
This can be in the form of discussing, creating and posting content related to LifeDefied on multiple social media platforms including Discord, Twitter, LinkedIn, Medium, TikTok, Youtube, Meta, Instagram, or decentralized Web3 platforms that support VR / AR showrooms.
Each week you'll attend a Marketing team meeting on Fridays at 10am PST / 1pm EST.
SCHEDULING CONTENT
Since a majority of you will be operating within different time zones.
You get to pick and coordinate your hours but need to be available for team meeting every Friday @ 10am PST / 1pm EST.
All that we ask is that you are at least discussing, creating and posting content 2 times a week which includes tagging related social media handles associated with LifeDeFied.