12 months ago | 91 views | 4 applications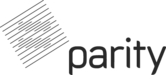 $65,000 TO $105,000 PER YEAR
About Company
Parity Technologies Deutschland GmbH The Company Parity is a core blockchain infrastructure company. We are building the future of blockchain technology, with an open-source architecture that will enable people to create better institutions through technology. Parity was founded by some of the most influential entrepreneurs and visionaries in the Blockchain and Crypto space. The company has scaled rapidly in the last 6 years to become one of the world's most accomplished blockchain companies. It has over 300 team members and global operations with offices in London, Berlin and Lisbon. This is an incredible time to join the business as you will be joining a expanding Finance function based in Berlin and helping to build out finance processes and supporting company wide initiatives. There are fantastic growth opportunities on offer, as the business scales you will develop alongside the team to provide information for business decisions and improve operations. The workplace environment is dynamic with entrepreneurial flair always encouraged. The company has taken a modern approach to work-life balance, with flexibility to work from our central Berlin office and from home.
As the Engineering team rapidly grows, we seek a dedicated Director of Engineering. This person will work in a close partnership with the Head of Engineering, as well as the Engineering team leads. They will support team leads in expanding their teams, and drive and execute strategic technical projects.
Responsibilities:
Directly support the development of the Engineering team leads Take an active role in building high-performing, empowered teams and coaching/mentoring internal talents to accelerate their growth Help with initiatives aiming to attract and hire new developers Oversee and manage projects, roadmaps, and strategic decisions Ensure project/product statuses and action steps are clearly communicated and provided to all stakeholders Influence the overall roadmap and strategy of the Engineering department Identify bottlenecks and implement improvements to engineering processes, tools, and procedures Lead cross-department collaboration Be conduit for interaction between Engineering and the wider Dotsama ecosystem Represent the Engineering team in leadership meetings Required skills:
10+ years of industry experience Keen interest in learning Rust; must have professional experience in a system language Proven experience in leading technical teams and effectively interacting with stakeholders in cross-functional setups Ability to operate well in the unknown and advocate for the team Ability to solve problems and build scalable solutions Ability to work independently and deliver results with little supervision Excellent organisation and time management skills; ability to prioritise tasks across multiple projects Experience supporting global remote teams at scale Proven ability to quickly learn new and complex topics Comfortable working in a high-growth environment that's constantly changing Passionate about blockchain technologies and bringing a decentralized web to the world Familiarity with software engineering and open source software culture Fundamental understanding of software development methodologies, values, and processes Clear and concise written and verbal communication Ability to work full-time (40 hours per week) Additional further experience:
Bonus: Proficient in Rust Bonus: Previously worked in Blockchain Bonus: Familiarity with governance, validators, token economics, standards, pallets, indexing services, etc.
Benefits:
Working at Parity means focusing on the stuff that counts: building the most cutting-edge technology for the future web. Our teams enjoy a high degree of trust, freedom, and autonomy to achieve that goal. Parity engineering is a remote-first team. Bringing everyone together is something we value greatly, so we regularly go on team/department/company retreats.
Responsibilities:
Support the growth and success of the Polkadot Ambassador Program; such as engaging with the community, onboarding & offboarding, increasing advocacy, CRM management, etc. Organising campaigns for community growth, engagement and retention Support and execute on broader marketing campaigns and advocacy initiatives Work in cross-functional teams; collaborating with social media managers, content creators, technical educators, developer advocates and more. Support growth and management of our community platforms (such as Discord and Reddit); nurturing community culture, moderating chat, increasing activation and engagement. Assisting the Polkadot community with meetups and other community-organised events Be our community's voice by reporting community developments, data-driven insights, and community feedback; measure success of community initiatives against business goals. Keep up to date and educated on the latest technology developments and produce accessible education material for the community.
Required skills:
3+ years as a community manager or similar role English language fluency or mother tongue Knowledge and experience in community building Ability to introduce and moderate best practices or frameworks for community development and growth Excellent knowledge of community chat platforms, integrations and related tools (Discord, Reddit, forums,...) Curiosity to immerse yourself in the blockchain world, staying up-to-date with the latest trends and to experiment with new community strategies Experience leading community initiatives such as AMAs, ambassador programs, advocacy programs, etc.
Bonus:
Previously worked in Blockchain Used blockchain technology before (i.e. buying Bitcoin, breeding crypto kitties, placing a bet on Augur) and interested in learning more about cutting-edge blockchain technology Familiarity with software engineering and open source software culture Having experience with communicating and collaborating with distributed teams Fluent in Russian, Chinese (Mandarin), or a second or third language