4 months ago | 134 views | 20 applications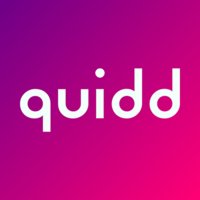 $30,000 TO $80,000 PER YEAR
About Company
Our first project, Bitcoin Origins is a scarce collection of artistic NFTs created to immortalize the most significant moments in Bitcoin's history.
Quidd, the OG digital collectibles and NFT marketplace and studio is looking for a copy writer to own all things words for the marketplace and drops.
Founded in 2016, Quidd is the marketplace for Animoca Brands, the $5B blockchain gaming company and investment firm. Quidd has worked with over 325 of the world's biggest brands including HBO, Disney, Funko, Marvel, and others in bringing novel collectibles experiences and premium artwork to digital goods and NFTs. With over 8 million users, Quidd is one of the largest marketplaces in the web3 ecosystem.
👉 You: 3+ years experience in copywriting or content marketing in a consumer-facing field Knowledge of and interest crypto and NFTs Lover of collectibles and you nerd out on many fandoms Strong sense of the NFT market and trends, you follow what's going on in Twitter, Discord, et al; you should own some crypto and NFTs Excellent story teller Experience writing press releases Obviously insane communication skills Experience using Twitter and Medium Bonus for experience working in collectibles and merchandising-related storefronts and marketplaces (digital) Bonus for experience in reporting and A+++ for experience in podcasts
👉 The Role: You'll be responsible for running end to end written content for drops and the marketplace, including copy for collection descriptions Deeply research branded collections to understand and market the lore, history, collectibility, and specialness of each drop Be entrenched in the creative content process from the beginning, including helping to craft the logline messages and internal creative briefs of content Draft press releases for content drops and marketplace news Interview and profile collectors from the Quidd community, broader NFT consumer ecosystem, and experts Write blog posts detailing collection mechanics and drop awards, etc Run internal AMAs