BeInCrypto CEO Alena Afanaseva recently
sat
down with YouTube channel Mike
Satoshi
for an exclusive one-on-one interview.
BeInCrypto (BIC) has been bringing you the latest cryptocurrency news since September 2018. Now available in 10 different languages, the company is truly a global media outfit. However, its mainstream success wouldn't be possible without the founder and CEO, Alena Afanaseva. Afanaseva has over 15 years of experience in the financial world dealing with currencies, commodities, and, of course, blockchain technology. She has established a vision of how a cryptocurrency media company should operate in this fast-changing industry. That vision, of course, is realized with BeInCrypto.
Afanaseva recently appeared on Mike Satoshi's YouTube channel for a special interview to discuss the future of BeInCrypto and the entire cryptocurrency space:
In this article, we'll be recapping some of the highlights, but be sure to check out the full video. It's worth every minute.
'We're Past the Speculative Phase'
The blockchain industry has come a long way since the ICO mania of 2017. Back then, as Afanaseva recalls, practically anybody was able to secure funding by just including the word 'blockchain' in their project. It had all the elements of a classic bubble. Thankfully the industry has since matured. Now, when a project mentions blockchain technology, they are expected to explain exactly what they are trying to solve. If you've been in the cryptocurrency world since 2017, the change is like night and day. As Afanaseva explained, the speculative bubble sparked her interest in creating a cryptocurrency news site. She realized that not only could news media be a profitable enterprise, but that it was also sorely needed given the circumstances. In 2017, and for much of 2018, crypto news media was mostly concentrated among a few top websites that demanded exorbitant sums for a press release. Today, the media landscape is much different. There are now multiple niche cryptocurrency sites in operation. BeInCrypto was formed near the end of this hype cycle in late 2018. Think of the 2017 speculative phase like the growing pains of the cryptocurrency world. Many scams were shaken out as a result. Those projects that did survive, and many that emerged after 2018, had to work harder to legitimize themselves. This ultimately improved the reputation of the industry as a whole. In short, as Afanaseva stresses, BeInCrypto emerged on the scene at the tail end of this hype cycle. One of BeInCrypto's major goals is to look at the industry with fresh eyes and improve the image of the blockchain space.
International Interest Is Only Growing
As you may have noticed, BeInCrypto has experienced rapid growth in its non-English branches over the past few months. Although interviewer Mike Satoshi expected the English site to be the largest, Afanaseva explains that currently, BeInCrypto's Spanish site is among the largest because it covers all of Latin America.
"We have people not only from Spain, but also Venezuela, Mexico, Colombia…"
Afanaseva said. BeInCrypto's Brazilian branch has also seen steady growth in the past year as well.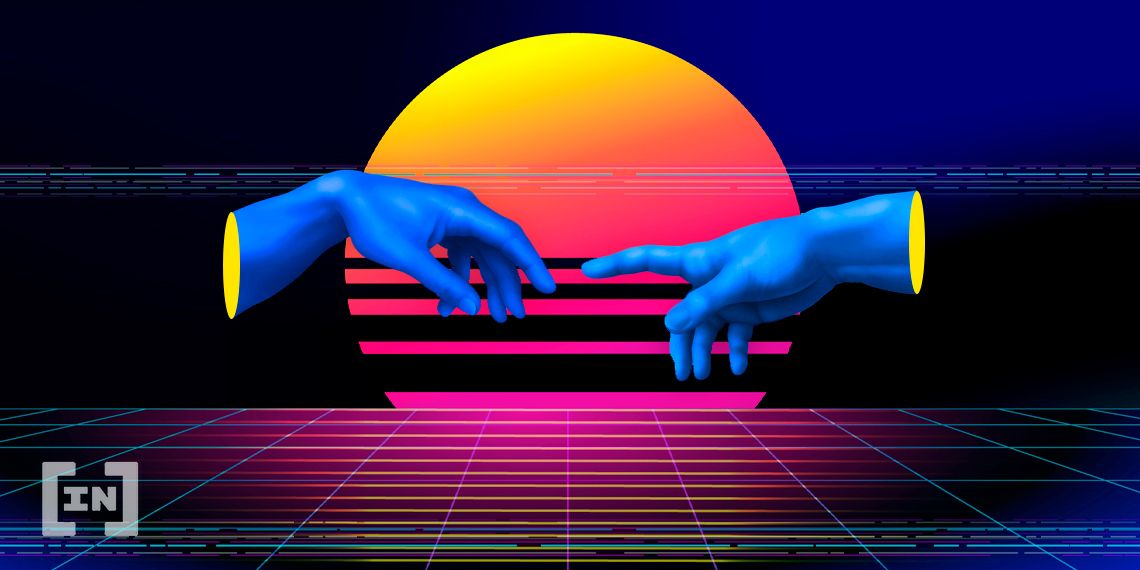 However, one of the more surprising success stories is BeInCrypto's Turkish site, which has become one of the largest in the past few months. The Eurasian nation is one of crypto's leading adopters, especially since late last year. Interest has been bubbling under the surface for a while now. Even as early as 2015, some 45% of those
surveyed in Turkey
believed digital currencies like Bitcoin (BTC) were the future. With plans to roll out
a 'digital lira' sometime soon
, Turkey has become one of BeInCrypto's top audiences. BeInCrypto's international branches ultimately set it apart from its competitors. BIC has demonstrated that the model works while still maintaining a popular English viewership for global audiences.
BeInCrypto Started Small
BeInCrypto's beginnings are humble, as Afanaseva tells Mike Satoshi. Starting with a team of only three people, the project did not start hiring until months later. However,
"step by step, maybe by the middle of 2019, we realized that we needed to go local because it's quite competitive,"
said Afanaseva. She realized that in some languages, there is no competition at all. This made the transition to a multilingual site an obvious choice for the BeInCrypto chief. However, it wasn't enough to just produce content in many different languages; it was equally important to be trusted in the industry. After the 2017/18 hype, cryptocurrency readers were hesitant to trust media. There were far too many
scams
. Many retail investors lost money and were understandably scarred. From the beginning, BeInCrypto sought to address this gap in trust:
"At the start, one of our missions was to be transparent. No unlabeled sponsored articles, no shilling of scammy things… one of our missions was to restore the reputation of blockchain."
BeInCrypto's driving mission is therefore simple, as Afanaseva elaborates:
"to support mass adoption all over the world."
As is commonly said, 'a rising tide lifts all boats.' The entire industry benefits when adoption and transparency are given their rightful importance, an ideal that BeInCrypto stands for.
"How Do You Feel as a Woman in the Cryptocurrency Space?"
The blockchain world is changing, and more women are entering this burgeoning space. For some, it may be daunting. After all, it remains largely male-dominated. However, Afanaseva says that she's never experienced sexism in the industry. In fact, she is proud to say that 30% of BeInCrypto's team are women. That's a higher proportion than many other media companies in the industry. Afanaseva believes that the blockchain space is much farther along with these issues than the financial world was when she started.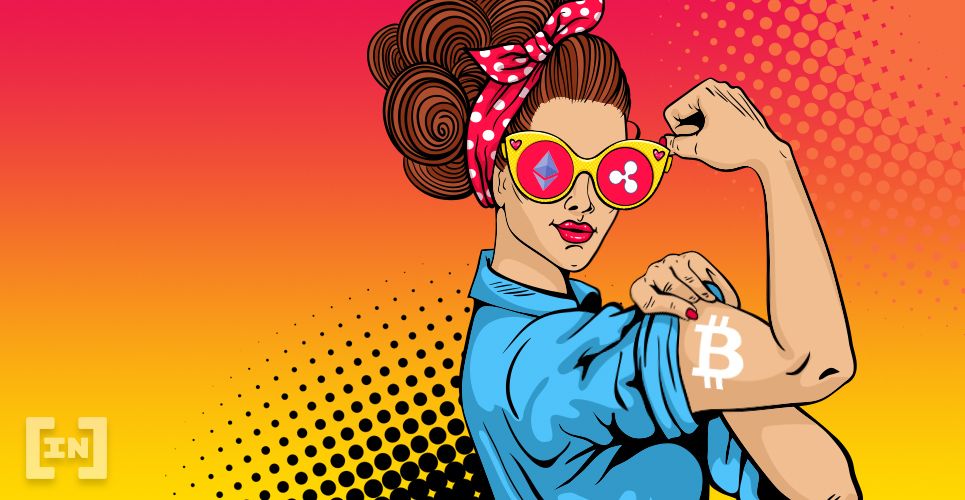 15 years ago, it was far more difficult for women to advance in the financial sector and be successful. However, the blockchain industry is not like the mainstream financial world. It is far more decentralized and plays by different rules. In other words, Afanaseva has found it more welcoming as a result. Over time, she believes that women will naturally gravitate toward the blockchain industry as the sector further matures in the years to come. It's still early days but the influx of women into the industry is encouraging.
What the Future Holds
The future of the cryptocurrency industry looks bright. However, does it also bode well for crypto media? Mike Satoshi asks these very questions: can we expect interes,t and hype to continue to grow? How will BeInCrypto respond to future challenges? Ultimately, the answers depend on the market. Simply put, positive market movements tend to bring in new readers, interest, and traffic. That much is unavoidable and media companies have to adapt accordingly. However, Afanaseva was pleasantly surprised to see how the COVID-19 pandemic had not changed the fundamentals of the company:
"I don't see any difference… they stay at home, they read much more, they consume more content,"
she said. People naturally want to increase their incomes in these uncertain times, so people are more open to investing in cryptocurrencies. That's been a net plus for crypto media across the board. BeInCrypto's goal is now simple: to grow – and as Afanaseva tells Mike Satoshi, the goal is to be the number one website not in five years, but in one year. She's kidding, of course, but it underscores the commitment the BeInCrypto team has for achieving its lofty goals. Everyone is always motivated to improve.
Alena Afanaseva: Personal Life
In terms of her personal life, Afanaseva has set aside some goals which she hopes to achieve in the coming years. She wants to focus more on educational content. Having two children, she's found that traditional schooling is largely inadequate and seldom covers practical skills. She believes education today should be intimately connected to our current, digital world. She tells Satoshi, many kids today want to go into blogging and make a name for themselves online. They should have the tools to make these dreams a reality and have an education that is in tune with these new mediums. Moreover, education needs to be exciting and evolve with the changing times. She hopes someday to be involved in an educational curriculum that better aligns children's needs with the 21st century. It's not hard to see these same ideals shine through in BeInCrypto's own content. Be sure to watch Alena Afanaseva's
full interview
with Mike Satoshi on YouTube. You just might learn something.
Disclaimer
All the information contained on our website is published in good faith and for general information purposes only. Any action the reader takes upon the information found on our website is strictly at their own risk.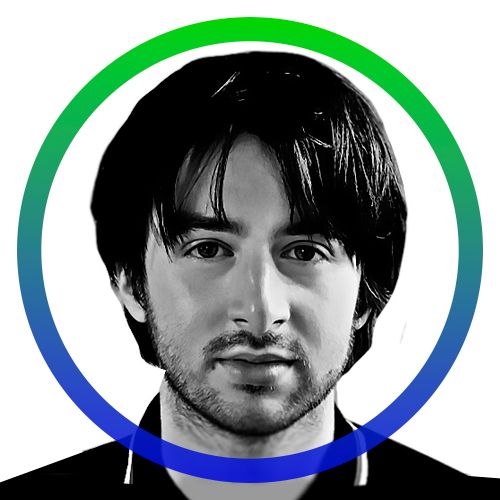 Raised in the U.S, Lucian graduated with a BA in economic history. An accomplished freelance journalist, he specializes in writing about the cryptocurrency space and the digital...
Raised in the U.S, Lucian graduated with a BA in economic history. An accomplished freelance journalist, he specializes in writing about the cryptocurrency space and the digital...
READ FULL BIO
Sponsored Sponsored