The end of 2020 and the beginning of 2021 have already proved to most skeptics, that Bitcoin and the cryptocurrency market, in general, continue to grow steadily. Despite the BTC price correction that began with the arrival of 2018, an increasing number of people are now not only consciously returning to the industry, but also objectively understand that the flagship cryptocurrency is a profitable asset for long-term investment.
Currently, it is possible to observe how those who believed in the future of digital assets can fix a profit of more than 50% (as of January 2, 2021), if they happened to buy Bitcoin at a price of $19,000 in December 2017.
Having decided that the most successful strategy for interacting with BTC is its long-term storage, the goal of each investor will be to provide the most reliable and secure storage for their digital assets.
There are cold and hot cryptocurrency wallets, between which you have to make a choice, but first you need to evaluate all the disadvantages and advantages of a particular wallet.
Hot Storage of Cryptocurrencies
Without preface, we can say that hot wallets are not suitable for the long-term storage of both Bitcoin and any other cryptocurrencies. Hot wallets are called online wallets, that is, user accounts on any online platform, for example, a cryptocurrency exchange or in other words, those that are connected to the network, to the Internet.
Such wallets are well suited if the user constantly makes any payments using cryptocurrencies or is engaged in trading. In this case, all funds are constantly at hand and to perform any operation, you will need to perform only a couple of actions.
The need for quick decision – making is especially felt when trading, because a timely sale or purchase of an asset can bring a tangible profit, and delay often results in losses.
The security of hot wallets is doubtful. First, attackers who have taken possession of the user's devices will be able to quickly transfer assets to their accounts or simply spend them on their own needs. At the same time, even two-factor authentication is not always able to help if, for example, an attacker has a phone in his hands that receives confirmation codes or where Google Authenticator is pre-installed. With your victim's computer at your disposal, an experienced scammer will not be difficult to hack and mail.
Secondly, hackers, although rarely, break into cryptocurrency platforms, in order to steal user funds. Although the history of the entire industry knows only a few hacks of large exchanges, resulting in the theft of millions of dollars from user accounts, it is not known how many individual investors suffered at the hands of hackers.
It is unlikely that the case of a user who has lost, for example, $10,000 from his hot wallet will be discussed by the entire community, especially since it will be very difficult to prove the fact of non-involvement in the transfer of specific funds.
Coming back to the topic of this article and taking into account the specifics of hot wallets, it makes no sense to go into details and study the advantages of a particular platform, because any option of hot storage of cryptocurrencies will always be inferior to cold.
Cold Storage of Cryptocurrencies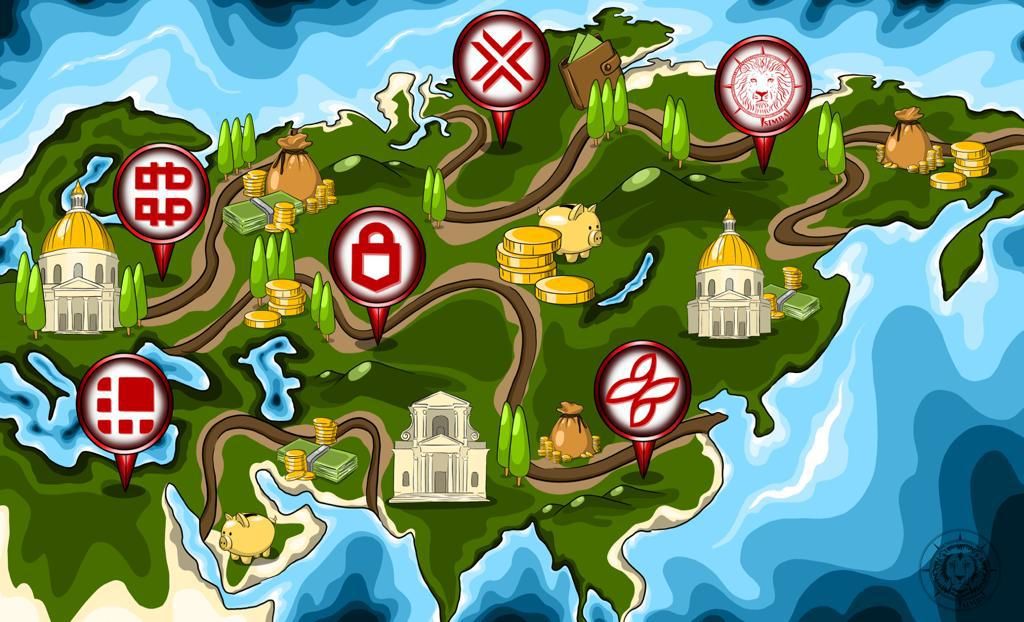 For those who consider cryptocurrencies as investments, the process of storing digital assets will be comparable only to cold wallets.
The absence of the need for an online connection in the case of cold wallets automatically eliminates the threat of hacking by hackers.
Since the cryptocurrency industry is primarily related to the digital environment, you need to understand that the main risk of theft of funds comes from hackers. Of course, there may be stories of intruders breaking into someone's home to steal Bitcoins, but this is definitely a rare thing.
Cold storage refers to desktop, paper, and hardware wallets. Desktop wallets are software installed on a separate computer, designed exclusively for storing cryptocurrencies. Although the lack of access to the network will not allow you to hack such a wallet, there is still a risk of theft of a physical device.
A paper wallet is a piece of paper containing a QR code that stores private and public keys. Although this method is the simplest, a piece of paper can be damaged or stolen, but even with the mentioned risks, this option is not significantly inferior in security to other cold wallets. The most common cold wallets are hardware ones.
Such wallets are special USB flash drives, which require certain software to work with and all settings and transactions are accompanied by the need to enter a PIN code. Even if such devices are lost or stolen, there is a mechanism for restoring access to accounts using a backup phrase.
Among the popular hardware wallets, there are devices such as, for example, Ledger Nano S and Trezor, which support storage of BTC, ETH, all ERC-20 tokens, ETC, LTC, and so on.
But hardware wallets also have certain vulnerabilities, for example, the user may lose the recovery phrase or it may be stolen/destroyed, in which case it will not be possible to restore their funds. The responsibility, in this case, lies entirely with the user and he should approach the issue of saving his recovery phrase very seriously because due to the negligent attitude of users to storing Bitcoin, users lose about 1500 BTC daily.
Having the ability to provide additional security for digital assets, for example, placing cold wallets in reliable locations, in countries where initiatives for the development of the cryptocurrency industry are supported at the state level, specialized custodial vaults have also appeared.
For example, today Simba.Storage, a Swiss company that was created to provide custodial storage of Bitcoins, is gaining more and more popularity as a cold storage platform. The best solution for both a novice and experienced user when storing assets is diversification.
It is optimal to store your funds in three or four cold storage locations. For example, on several hardware wallets, preferably from different manufacturers, because due to recent circumstances, Ledger has publicly available personal data of 270,000 users, which can lead to serious consequences. Thus, hardware wallets have a vulnerability " that was not expected", so using only a hardware wallet is not safe at all today, especially with the growth of the price of the central cryptocurrency.
At the same time, it is worth paying attention to cold storage, but it is also worth choosing them responsibly and seriously. Since there are already a lot of good reviews on hardware wallets, we decided to analyze, in detail, how to choose a reliable cold storage platform for cryptocurrency.
Cryptocurrency storage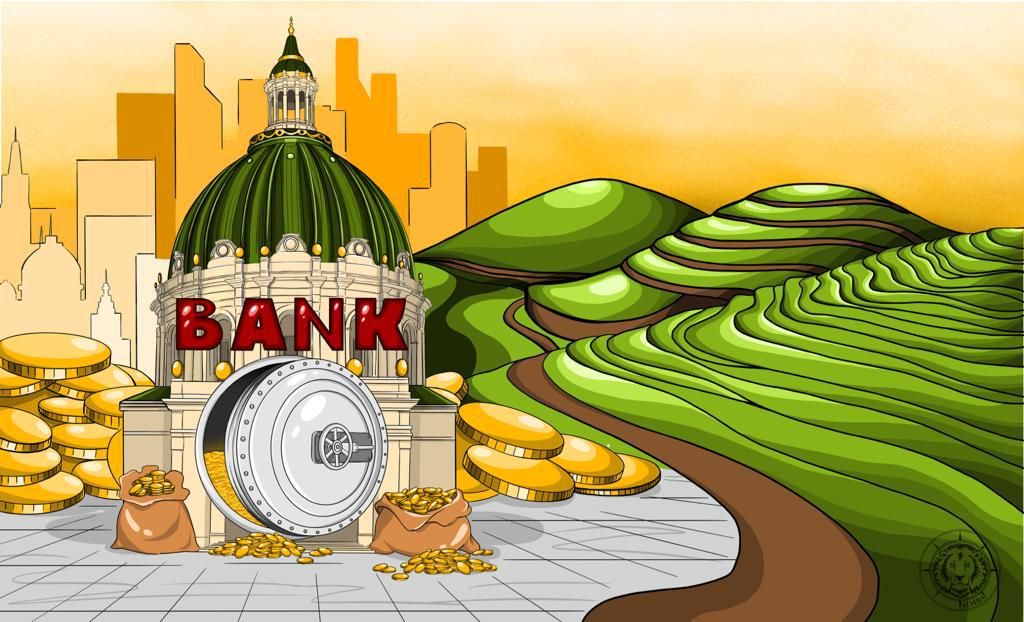 Large investments in cryptocurrencies, and especially in Bitcoin, require a special order of asset storage. Especially if the laws of a particular country in which the investor lives do not allow citizens to purchase cryptocurrencies, and in some cases even prohibit their turnover within the country.
In any case, the storage of large savings should be entrusted to professionals, who, in turn, are able to provide cold storage services with the maximum possible degree of protection for funds.
When choosing a storage option, you should pay attention to its location, storage technology, specialists who organize its work, and mechanisms for obtaining access to funds in case of emergency situations.
Location
One important aspect should be where a storage clients ' funds will be physically placed. For example, Switzerland is famous for its positive attitude to cryptocurrencies, in the same city of Zug, there is a Cryptovalley, in which all the giants of the cryptocurrency industry have settled.
Other countries with a high standard of living, where all doors are open for the development of cryptocurrencies, for example, the UAE, can also be considered. The crime rate in these countries is minimal, the population is well-off, and the laws only stimulate the growth of the industry, allowing businesses to conduct activities with cryptocurrencies transparently and profitably.
Team
After getting acquainted with the location of a storage platform, you should also pay attention to the team that ensures the operation of the entire enterprise. The staff should consist of professionals from various fields, in particular, lawyers, analysts, accountants, and so on. It is necessary to trace the history of all the main persons of the company, it is desirable that among them there are successful entrepreneurs who have already established themselves in the cryptocurrency community.
The team should be committed to blockchain technology and be as positive as possible, all the goals and mission of the company should correspond to the development and popularization of blockchain technology around the world.

Another amazing factor can be a direct connection with the team, it's great if the team communicates with their community, tells about their plans, helps with storage issues, and responds to requests and suggestions. Conducts, for example, AMA sessions, conferences, or other ways of interaction and interactivity.
The Process of Storing
Of course, an important aspect will be how the process of storing cryptocurrencies is provided. As a rule, giving their Bitcoins for storage, customers of popular storage platforms receive tokens in return, which serve as an additional guarantee of the safety of funds. Tokens should be of universal use, preferably of the ERC-20 standard, so that they can be used for all types of transactions and payments, in case of emergency.

For example, when transferring BTC to Simba.Storage, SIMBA tokens are issued and each user receives stablecoins in the ratio of 1 SIMBA = 1 satoshi instead of the invested Bitcoins. Binding to Satoshi Bitcoin-created specifically with the long-term growth prospects of the central cryptocurrency, which will ensure the convenience of payments, transfers, and payments.
This is also a security factor, because in fact, when transferring funds, Bitcoins in storage are immovable, only the tokens provided by them can "move". And if the tokens are sent by mistake to scammers, the platform is obliged, if there are supporting factors, to withdraw the tokens from the hands of the scammer and return them to the user.
In addition, the function of giving Bitcoin to your loved ones has recently been gaining momentum, and an excellent option, in this case, will be to give Bitcoin in stablecoins secured by them, for which you do not need to worry because it is already in cold storage.
In case of theft of tokens or loss of login data to a storage account, a KYC (user identification) procedure should be provided so that the client can restore access to their Bitcoins. It is also necessary to study a storage process more deeply within the company.
It is preferable that a storage platform has its own storage equipment with the maximum degree of protection in several locations. One of the secure storage methods is multi-signature technology and it is good when a storage platform uses it for security.
Commissions
One of the most important aspects is the fees for storing Bitcoins in a storage platform, they should not exceed in the end the amount that you have invested. For example, storing funds in Bitcoin Suisse, after a few years, the storage fee can take away all your invested amount, which is completely contrary to the principle of cold storage in the long term.
In addition, you need to take into account the possibility of opening accounts in such storages, often they start from $ 10,000 and above. The best choice will be a storage platform that can allow any citizen of the world to store their funds, from standard amounts starting from $ 100, while providing high-quality service, and the commission will not exceed 5% of the amount per year.
Additional Features
Usually, by depositing your funds in reliable and high-quality services, you get additional features, thanks to their extensive range of partnerships and opportunities.
An excellent opportunity, for example, will be the multiplication of Bitcoins in storage, the organization of a trust fund, or the bequest of Bitcoins as an inheritance.
Partnerships
Partnerships with other major companies in the cryptocurrency industry are a useful factor when choosing a storage platform. As you know, partnerships in the world of blockchain sometimes play a key role in the development of the company and its popularization among users.
The Openness of the Platform to Users
Open data in front of users is when everyone can go to the company's website and use blockchain technology to see the number of Bitcoins in storage. This fact should distinguish cryptocurrency storage from a regular bank, where all data is hidden from the depositor. Every user should see that their digital gold is lying in place. 
Educational Materials
It is necessary to pay attention to the social networks of a storage platform, they should also indicate the competence of the persons who are in the company's team. An excellent option would be if social networks include educational materials for users on the world of cryptocurrencies and blockchain, talk about the experience and news of the cryptocurrency market, give useful recommendations and act solely for educational purposes.
Guided by the above information and choosing a reliable storage, you can not worry about the safety of your funds and be sure to get the maximum profit from long-term investments in cryptocurrencies.
Disclaimer
Any third-party hyperlinks and banners don't constitute an endorsement, guarantee, endorsement, warranty, or recommendation by BeInCrypto. Cryptocurrencies are highly volatile. Do Your Own Research before using any third-party services or considering any financial action.