Jae Kwon, the CEO of Cosmos (ATOM), has just made clear his intention to leave the cryptocurrency project from an 'alternative' Twitter account.
Cosmos (ATOM) is a major cryptocurrency project which only came to prominence last year.
Valued at close to $850M, Cosmos is considered to be among the leaders in the push towards proof-of-stake networks. Yet, it has now come out that its CEO is unexpectedly leaving to apparently work on a side project.
Dailydefi (@daily_defi) announced to its followers the news earlier today. Cosmos CEO, Jae Kwon, confirmed the news in a follow-up tweet. Kwon clarified that he is "only leaving after the transition plans are finalized." However, the news remains unconfirmed at the time of this publication.
Kwon will allegedly stay as a member of The Interchain Foundation (ICF) as a council member. It's unclear what his responsibilities will be.
Kwon's main focus will supposedly now be on Virgo, a project associated with Cosmos, which is focused on fighting climate change — a contentious topic among the wider cryptocurrency community.
I'm only leaving after the transition plans are finalized, and even still will be involved with the ICF serving as a member of the council. I'm not "leaving" cosmos, it's working largely without me as we speak. I'm focusing on AIB Process which also governs the cosmos division.

— formerly known as Jae Kwon (@jaekwon) January 29, 2020
Leaving Cosmos: 'Radical Transparency'
The news comes as a shock to many in the cryptocurrency industry — especially considering how young Cosmos still is as a project.
Some replies were quick to dub Kwon's move an attempt at an "exit scam." However, others came to his defense — claiming that it's not Kwon's job to "babysit" Cosmos.
His job is not to babysit Cosmos. The network is running independently. Large amount of devs are building on Cosmos regardless of his activity as a "coverface" How far would Ethereum get if one would take out Vitalik today. First it would hurt ETH but benefit it in the longrun

— Cøsmos – Alliance (@cosmos_alliance) January 29, 2020
Kwon supposedly justified his departure in the interests of "radical transparency" to cultivate "radically new social norms that enable expression and psychological safety." He also argued against "hero worship" and tried to downplay his own departure.
The comments were posted on his 'alternative' Twitter account yesterday.
I'm not the problem, the CEO role is. All in Bits, DBA Tendermint will be a company that adopts radical transparency and radically new social norms that enable expression and psychological safety, be defining a new system of Process and Culture of Openness.

— formerly known as Jae Kwon (@jaesustein) January 29, 2020
Virgo and Climate Change
The Cosmos CEO's new project is called Virgo, which seems to be aligned with the protest group Extinction Rebellion.
Described as a "sub-mission" of Cosmos, the aims of the project are vague. The website's text reads that Virgo is committed to "give everyone the tools to coordinate and solve problems from local issues all the way to global crises."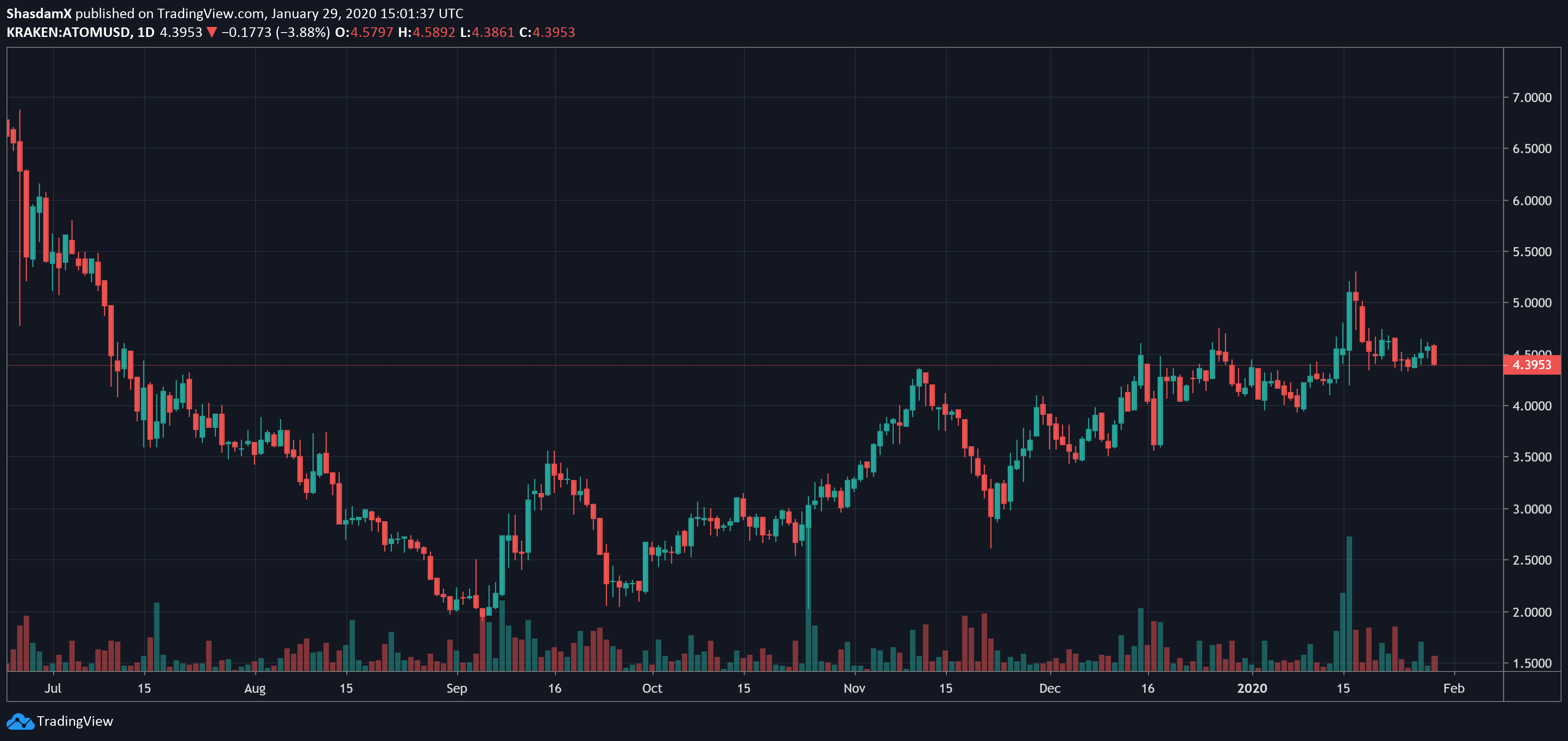 As of now, Cosmos has not put out an official statement explaining Kwon's apparent departure. BeInCrypto has reached out for comment and verification.
Disclaimer
All the information contained on our website is published in good faith and for general information purposes only. Any action the reader takes upon the information found on our website is strictly at their own risk.