It has been suggested by BTC.Top CEO Jiang Zhuoer and a cartel of other miners, that a 12.5 percent tax be imposed on
Bitcoin Cash (BCH)
block rewards for development fees on the protocol.
This comes with a threat of orphaned blocks for those who don't adhere to the payment and an overarching feeling of a building a 'centralized totalitarian regime,' as one
commentator put it
.
If they have the power to orphan blocks, they have the power to censor your transaction.

— Linkamus ₿ ⚡🐝😡🐝 (@VersusTheMan) January 22, 2020
The notion of a miner tax is a very controversial thing as the power to abandon blocks for failing to make the payment not only has centralized overtones to it, but it can be equated to a form of sanctions in many respects.
🙃 Sanctions are bad… unless @rogerkver implements them himself. pic.twitter.com/Xh1l6sb79H

— WhalePanda (@WhalePanda) January 22, 2020
The bigger dangers of this implementation are the destabilizing effect of coercing miners into paying a tax on bringing forward new blocks. Currently, this funding plan is supported by five pools making up around 28 percent of the BCH hashrate. If they manage to gain 51 percent, implement the soft fork, and enact this new tax, the other 49 percent become quite vulnerable. Suddenly, a 51 percent attack becomes far more likely from a large BTC miner, which could kill off Bitcoin Cash entirely.
Greater Implications of a BCH Miner Tax
In his post describing the proposed funding plan, Zhuoer is quite aware of the controversial boundaries he is crossing, stating,
"Although there is some controversy among miners for directing coinbase rewords [sic] to developers, it is undoubtedly a far better solution than few corporate donors' mechanism."
Zhuoer's thoughts on corporate donors are that they end up having undue influence on the developers. In other words, it departs from the decentralized and democratic pillars that cryptocurrencies hold so dear. What he fails to see is that this move would create a similarly centralized force.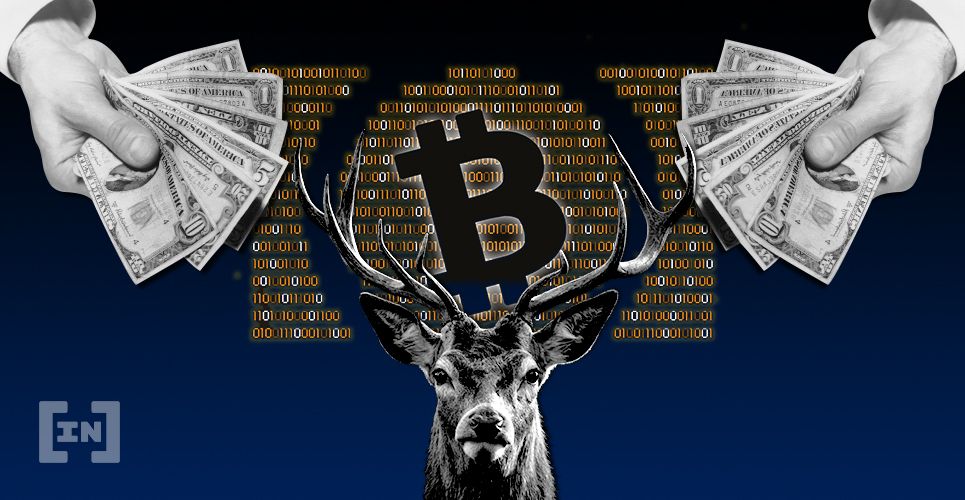 A Killing Blow?
The issue is, even with the democratic nature of implementing rule changes, the fact that this one comes with a coercive threat of abandoned blocks means intimidation is being laid to the remaining miners. Should Jiang Zhuoer of BTC.Top, Jihan Wu of Antpool and BTC.com, Haipo Yang of ViaBTC, and Roger Ver of Bitcoin.com seize the majority and implement the rule change, the remaining miners would either have to fall in line and pay the fee or abandon ship.
This mining cartel currently owns only ~28% of the BCH hashrate. They can't enforce this coercive soft fork unless they come up with a lot more hashrate. And it would likely lead to many forks. Adding such a centralizing feature in this coercive manner sets such a bad precedent. https://t.co/0b3QnnrVI9 pic.twitter.com/24hhwBdMyB

— Charlie Lee [LTC⚡] (@SatoshiLite) January 23, 2020
The greater effect would be a massive destabilizing of the BCH mining ecosystem as the potential for many other forks would also arise in order to counter this. Additionally, a massive reduction in hash power from miners leaving the ecosystem would not be surprising. If there was a mass evacuation, it would be quite simple for a 51 percent attack to be launched against BCH as it is not only easy and relatively cheap to pull off but would also be incentivized, as Litecoin creator Charlie Lee describes:
If this soft fork goes through, it will be very destabilizing because there's incentive for a large BTC miner to 51% attack this. They can switch to mining BCH and proceed to mine 11 blocks in a row. They get all the BCH, which is at least 14% more profitable than mining BTC.

— Charlie Lee [LTC⚡] (@SatoshiLite) January 23, 2020
Disclaimer
All the information contained on our website is published in good faith and for general information purposes only. Any action the reader takes upon the information found on our website is strictly at their own risk.