2023 has had its fair share of bullish runs for most Cryptos on the market. This is, to say the least, for popular Solana (SOL) and Cardano (ADA), which haven't convinced their holders of their worth, given the BlockFi and FTX aftermath.
While Cardano (ADA) and Solana (SOL) are spiralling downwards, newcomers like the Sparklo are stealing the show.
Is Solana (SOL) Losing Its Market Value?
There's no one size fits all answer to this question, but if you take a closer look at Solana's position status on the crypto market, you'll definitely know where it's heading. At the beginning of the year, Solana (SOL) was becoming the comeback king for Altcoins as investors were looking for the next best thing.
But recently, this interest is fast fading, as reports suggest that nearly 60% of its active wallets had dropped on the Metaverse. Solana's price is no longer prime for the big break towards $26 as it struggles to stay afloat in the Metaverse.
With many telling negative numbers on its active wallet, Solana (SOL) is expected to tank and eat into its trust and cash allocated by investors.
As Solana (SOL) bulls continue to exodus, many existing investors are opting for other promising projects like Sparklo.
Cardano (ADA) Prices Are on a Falling Streak!
The smart contract-based platform has become a nightmare on the market. Cardano (ADA) has been on a declining streak last week, putting the last bullish structure in doubt. The dip in Cardano (ADA) token prices was so bad that it created a bearish engulfing candlestick.
This candlestick made Cardano's price fall even further below the horizontal area to about $0.425—suggesting that the previous bullish run for ADA was invalid. Instead of acting as support, the $0.425 is an act of resistance.
While Cardano (ADA) is on a falling streak, its investors are running on their heels—who would even blame them. At the moment, it looks like buying ADA tokens now is a bad investment. Investors are therefore waiting in great anticipation for Sparklo.
Promising Sparklo (SPRK) Grabs Attention as an Innovative Alternative Investment Platform
As a revolutionary project that intends to change how traders interact with precious metals—Platinum, Silver, and Gold, Sparklo should be considered as an alternative investment plan. Here are a few reasons why:
It will give investors opportunities to invest and trade in fractionalized NFTs that are backed by Silver, Gold, and Platinum.
It'll partner with Jewelry stores to bring their product to the market—investors will have first-hand access to new products at discounted prices.
Investors will buy NFTs representing real investments of real-world Gold, Silver, and Platinum.
The project has room to become a future blue chip crypto—giving investors a great opportunity to buy a future blue chip crypto at affordable prices.
Creating an alternative investment platform tailored for Cryptocurrency investors, Sparklo will become the first investment platform to allow traders to invest in Gold, Silver, and Platinum bars. While Solana (SOL) and Cardano (ADA) could have some positive changes in the future, it's better to settle on other projects with potential growth.
How safe is Sparklo? Great question! The revolutionary project has passed through its audit with InterFi Network and will be able to lock in liquidity for 100 years, which makes it completely safe for traders. Moreover, Know Your Customer Audit is in the works and will be received soon. With all these factors taken into consideration, it might be the safest investments to make.
With a presale market price of just $0.015, now might be the right time to buy in!
Website | Buy Presale | Twitter | Telegram
Disclaimer
This article is sponsored content and does not represent the views or opinions of BeInCrypto. While we adhere to the Trust Project guidelines for unbiased and transparent reporting, this content is created by a third party and is intended for promotional purposes. Readers are advised to verify information independently and consult with a professional before making decisions based on this sponsored content.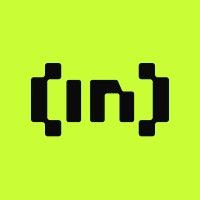 BeInCrypto Team comprises a diverse group of experienced journalists, analysts, and crypto enthusiasts dedicated to delivering the latest news, insights, and analyses in the...
BeInCrypto Team comprises a diverse group of experienced journalists, analysts, and crypto enthusiasts dedicated to delivering the latest news, insights, and analyses in the...
READ FULL BIO
Sponsored Sponsored