As traditional cryptocurrencies, like Bitcoin and Ethereum, continue to experience bearish momentum, a new breed of coins is beginning to make waves.
Ecoterra, DeeLance, and Launchpad XYZ are three such coins, all generating tremendous buzz from the investment community.
This article takes a deep dive into the prospects of these coins, covering what they are and why investors are clamoring to buy them before their presale phases end.
Eco-Conscious Crypto Project Ecoterra Seeks to Revolutionize the Recycling Process, Over $3m Raised
Although the crypto market is down over the past week, eco-friendly project Ecoterra ($ECOTERRA) seems unfazed by the bearish momentum.
This brand-new project, built on the Ethereum blockchain, aims to revolutionize the recycling process by providing tokenized rewards to recyclers.
These rewards, denominated in $ECOTERRA, will be provided whenever an individual recycles using a Reverse Vending Machine (RVM), popular in many European countries.
All that's required to confirm the rewards distribution is to scan the RVM receipt on Ecoterra's custom-built "Recycle2Earn" app – ensuring the process is as quick and hassle-free as possible.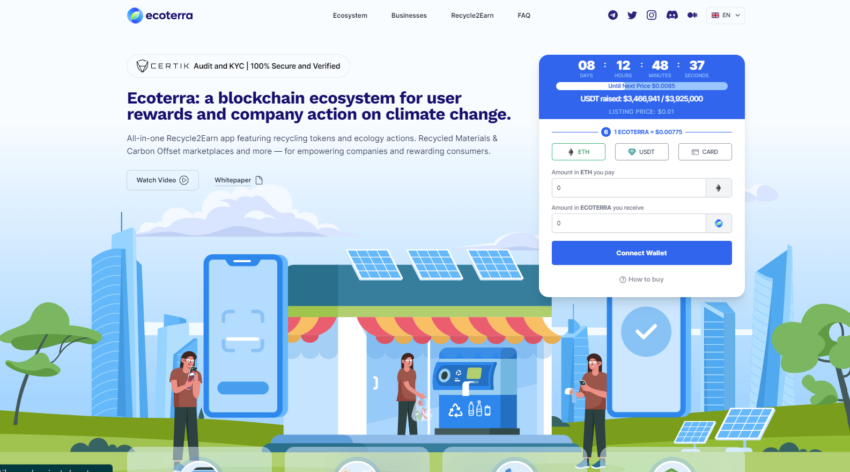 Per Ecoterra's whitepaper, individuals can also earn $ECOTERRA tokens by donating old clothing items or powering their homes using renewable energy sources, like solar or wind energy.
However, Ecoterra's team doesn't just plan to focus on individuals – they're also targeting companies of all sizes.
This will be achieved through the "Recycled Materials Marketplace," which allows companies to easily purchase recycled materials using $ECOTERRA tokens, along with other altcoins – and even FIAT currencies.
As if that wasn't enough, the Ecoterra ecosystem will even feature a carbon offset marketplace whereby individuals and businesses can purchase fully-verified offsets using $ECOTERRA, making it easy for them to compensate for their carbon emissions.
The fact that all of these features are contained in one platform has prompted a solid community to form around Ecoterra already – with over 4,500 people opting to join the project's Telegram group.
However, Ecoterra's platform is still in development, so would-be investors must purchase $ECOTERRA through the presale to gain exposure to its future growth.
Over $3.4 million has been raised for the project since the presale commenced – and with tokens priced at just $0.00775 for a limited time, it's widely expected that this figure will creep higher in the coming weeks.
Freelancers Take Note: DeeLance is the New Kid on the Block
Ecoterra isn't the only crypto project making waves despite the crypto market downturn.
Blockchain-based platform DeeLance has also experienced an uptick in popularity as more people become intrigued by the possibilities that Web3 offers.
As noted in the project's whitepaper, DeeLance is a "next-generation freelancing and recruitment platform" aiming to reshape how freelancers and clients interact with one another.
The DeeLance ecosystem will comprise three "pillars" – an NFT marketplace, a decentralized recruitment platform, and a custom-built metaverse experience.
Ultimately, these three pillars combine to offer a cheap and frictionless experience for all parties – especially compared to centralized platforms like Fiverr and LinkedIn.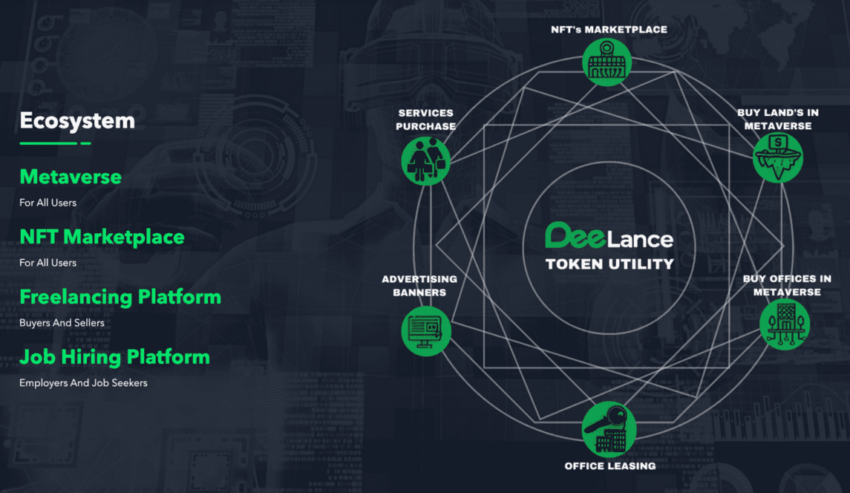 Using the DeeLance platform, clients can pay for deliverables using crypto while benefiting from a transparent fee setup that doesn't change based on payment volume.
This is ideal for larger clients who pay for significant amounts of work since they'll always be aware of the costs associated with hiring.
Another exciting feature of the DeeLance ecosystem is that freelancers can showcase their work in the form of NFTs.
This provides a seamless way for freelancers to market their skills and ensures there are never any disputes over who "owns" the work – since everything is recorded on the blockchain.
DeeLance even incorporates an escrow setup into the platform, eradicating the possibility of payment disputes and creating a fluid working environment for all users.
Like Ecoterra, DeeLance is still in its presale phase, allowing early investors to purchase the project's native token, $DLANCE, at a low price point.
Over $800,000 has been raised through the presale so far – and with $DLANCE tokens priced significantly lower than the intended listing price, many expect the project to reach its hard cap of $6.8 million soon.
Web3-Focused Launchpad XYZ Looks to Streamline Digital Asset Investing
Lastly, Launchpad XYZ is also experiencing an upswing in interest while established cryptos are plummeting.
Like DeeLance, Launchpad XYZ is firmly ingrained in the Web3 environment, aiming to create a more user-centric and transparent experience for beginners and experienced investors.
Per the project's whitepaper, the Launchpad XYZ platform will be built on the Ethereum network and comprise an array of valuable services to create an "all-in-one" ecosystem for digital asset enthusiasts.
These services include a first-of-its-kind NFT decentralized exchange (DEX), a play-to-earn (P2E) gaming hub, a metaverse experience library, and a crypto presales marketplace.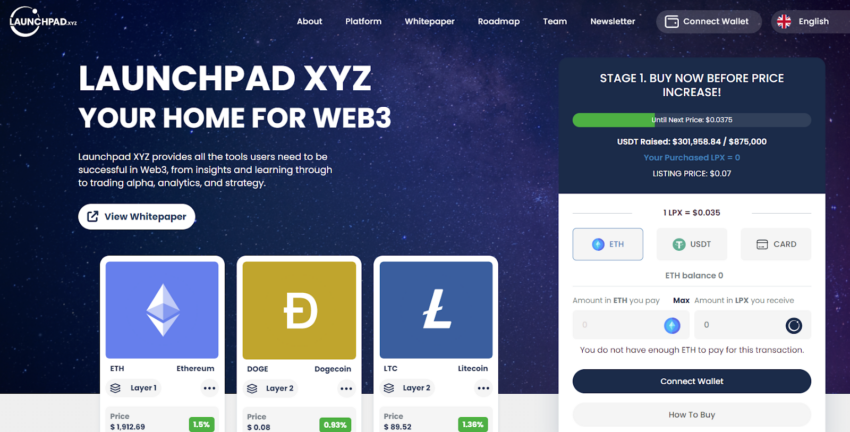 Launchpad XYZ users can also invest in "fractions" of real-world assets, like artwork and real estate, through the platform's Fractionalized Assets Marketplace.
The exciting news for Launchpad XYZ users is that all assets listed on the platform's many marketplaces will have a "Launchpad Quotient," a score derived from 400+ data points to instantly highlight an asset's future potential.
Serving as the foundation for Launchpad XYZ's features will be $LPX – the project's native ERC-20 token. This token will be required to pay for trading fees but can also be staked to produce a recurring income stream.
Those interested in gaining exposure to Launchpad XYZ's growth can participate in the project's presale, which has raised over $300,000 thus far. The presale is still in Stage 1, meaning $LPX tokens are priced at $0.035 – the lowest price that they'll ever be offered.
Disclaimer
This article is sponsored content and does not represent the views or opinions of BeInCrypto. While we adhere to the Trust Project guidelines for unbiased and transparent reporting, this content is created by a third party and is intended for promotional purposes. Readers are advised to verify information independently and consult with a professional before making decisions based on this sponsored content.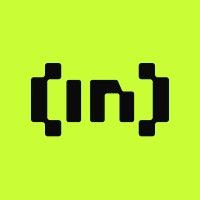 BeInCrypto Team comprises a diverse group of experienced journalists, analysts, and crypto enthusiasts dedicated to delivering the latest news, insights, and analyses in the...
BeInCrypto Team comprises a diverse group of experienced journalists, analysts, and crypto enthusiasts dedicated to delivering the latest news, insights, and analyses in the...
READ FULL BIO
Sponsored Sponsored