AAX, a crypto exchange for everyone, announced today that it will host an upcoming non-fungible token (NFT) pop-up store, The Early Days of Crypto – Apes. Pixels. Gods, at K11 Art Mall.
The pop-up store is organized by the exchange's new division, AAX Trends, which offers curated content and leadership programs on crypto for a global audience and local communities.
The experience, which is the first of a series of NFT-related pop-up stores, will take place at Shop 121, K11 Art Mall, Tsim Sha Tsui, Hong Kong, from 23 April, 2022 – 9 May, 2022.
It consists of three separate zones – Apes, Pixels, and Gods – that will showcase 45 pieces of NFT artwork.
The NFTs to be on display include 'The Crypto Gods' created by AAX in collaboration with digital artist FrankNitty3000, 14 apesa from Elite Apes Hong Kong's private collection, and other Hong Kong-inspired NFT artworks.
"We are delighted to host our very first NFT pop-up experience in Hong Kong, which has emerged as a strong digital and NFT hub.
The pop-up store, which allows us to connect with a much broader community, will offer visitors new perspectives on the convergence of crypto with economic and cultural change.
It will also highlight the advantages and benefits that NFTs have to offer across a range of industries, from finance to consumer and luxury goods to real estate," said Yixiang Chen, the Branding Director at AAX.
"This experience comes at a time when we are embracing accelerating change in crypto adoption and it provides a great forum for exchanging ideas on the opportunities that can emerge from NFT and blockchain technology."
Highlights of the pop-up store include:
Panel Discussions: In parallel with the two-week pop-up experience, Ben Caselin, Head of Research and Strategy at AAX, will host two panel discussions with leading industry players to explore the NFT status quo, the implication of NFTs, and their impact. AAX will also host another two panel discussions with the NFT exhibitors to share their stories. Stay tuned for more information.
Limited-edition merchandise: A line of limited-edition merchandise, which drew inspiration from Bored Apes' NFTs (BAYC#37 & BAYC#4079), will be available at the NFT pop-up store. These exclusive products represent the intrinsic value of the BAYC collection, where creativity was spurred when a narrative was developed around the apes.
(Left) bored-tee #37 (3 sizes, M/L/XL)
HK$450/pcColor: Black, white
(Right) nftees (3 sizes, M/L/XL)
HK$250/pcColor: Black
Note: Another exclusive design will be unveiled onsite!
bored-hoodie #4079(3 sizes, S/M/L)
HK$550/pcColor: Grey, blue
nftotes (2 designs)
HK$100/pcColor: Black, white
just a regular mug
HK$50/pcColor: Orange, pink, blue
Please note that the pop-up store accepts cash only. For high-resolution images, please visit here.
About AAX Trends
AAX Trends, a division of AAX, is at the forefront of cryptocurrency mainstream adoption. It focuses on the latest developments and emerging trends within the crypto space.
Through curated content and various leadership programs, AAX Trends aims to inspire, educate, and connect with local communities and the global audience.
About AAX
AAX is a top-tier crypto exchange that caters to a global audience with the vision of bringing the benefits of crypto to everyone.
Through an accessible range of products and by contributing to the conversation about crypto and culture, we aim to empower the estimated 96% of people worldwide who do not yet own Bitcoin and other digital assets to build better and more inclusive economies.
Favored by more than two million users in over 100 countries, AAX is the first exchange to use the Satoshi Standard (SATS) to drive the adoption of Bitcoin.
We are also the first to be powered by LSEG Technology, offering high-yield savings packages, 100+ spot pairs, deeply liquid futures markets, regular discounts on major tokens and a range of on- and off-ramp products.
Disclaimer
All the information contained on our website is published in good faith and for general information purposes only. Any action the reader takes upon the information found on our website is strictly at their own risk.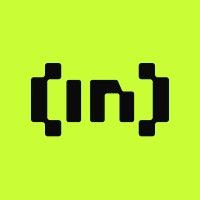 BeInCrypto Team comprises a diverse group of experienced journalists, analysts, and crypto enthusiasts dedicated to delivering the latest news, insights, and analyses in the...
BeInCrypto Team comprises a diverse group of experienced journalists, analysts, and crypto enthusiasts dedicated to delivering the latest news, insights, and analyses in the...
READ FULL BIO
Sponsored Sponsored